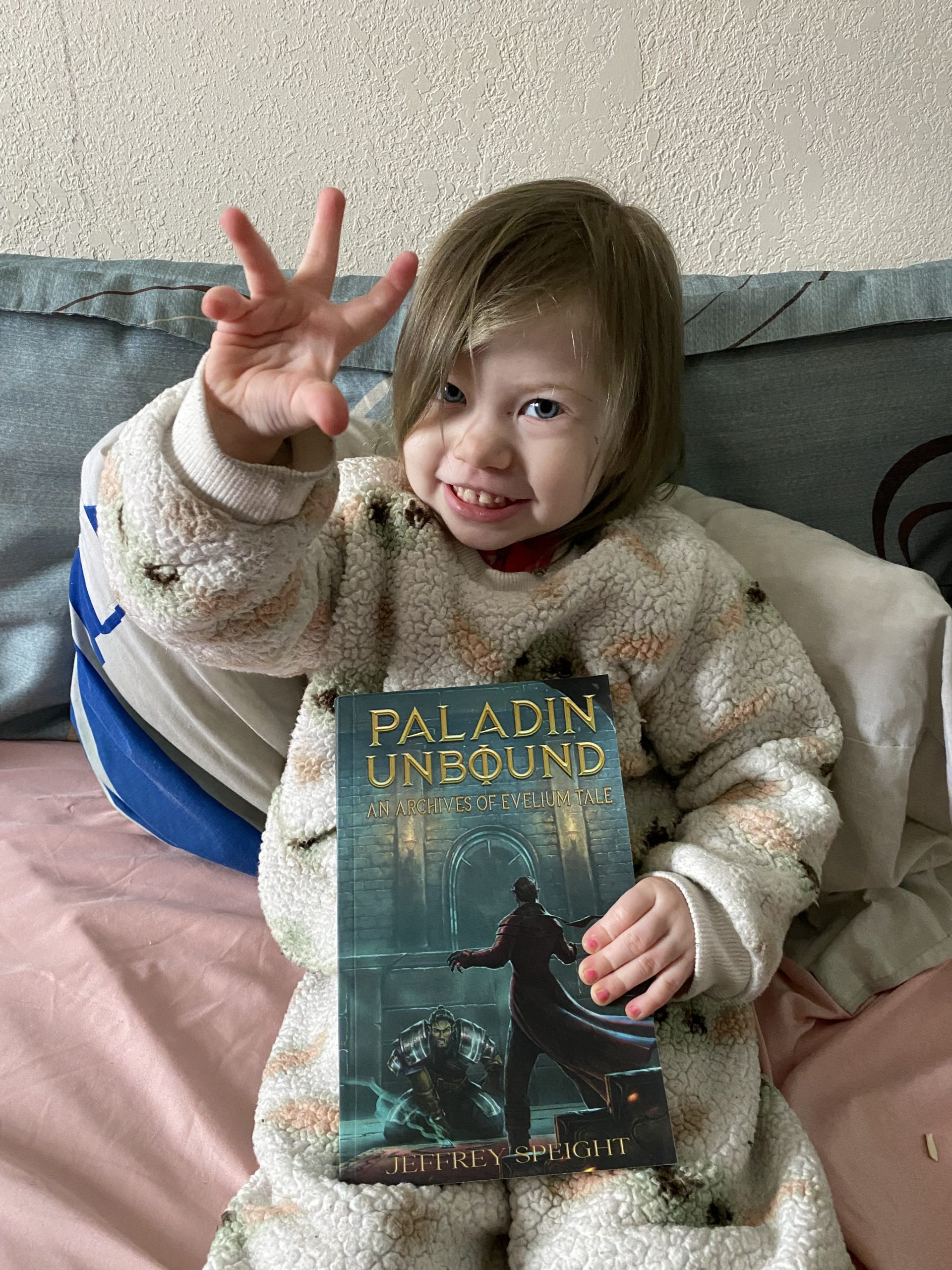 Rating: 8.5/10
SYNOPSIS
Indies Today 2021 Best Fantasy Award Winner
The last of a dying breed, a holy warrior must rise up against a growing darkness in Evelium.
The most unlikely of heroes, a lowly itinerant mercenary, Umhra the Peacebreaker is shunned by society for his mongrel half-Orc blood. Desperate to find work for himself and his band of fighters, Umhra agrees to help solve a rash of mysterious disappearances, but uncovers a larger, more insidious plot to overthrow the natural order of Evelium in the process.
As Umhra journeys into the depths of Telsidor's Keep to search for the missing people, he confronts an ancient evil and, after suffering a great loss, turns to the god he disavowed for help.
Compelled to save the kingdom he loves, can he defeat the enemy while protecting his true identity, or must he risk everything?
REVIEW
Many thanks to Jeffrey Speight for sending me a copy of this book in exchange for an honest review. All opinions are my own.
Alright, it's confession time. I…have never played Dungeons and Dragons. At least not seriously. I've never had the mind for games and grew up in a small town with no one to play with anyway. So I can't speak to whether this book reads like a campaign but I can say it is an excellent read.
Jeffrey Speight's debut is not a door stopper but everything he manages to do in this novel is epic. Paladin Unbound is proof that you don't need a huge word count to build a believable and vibrant world. Evelium is full of secrets and deep lore. Every time a layer is peeled back, another set of questions reveals itself. This is a world that was crafted with love and it shows.
The characters are fully fleshed out and engaging. Although Umhra is the main character, this is not the only POV we experience. Each character we follow has their own unique set of characteristics and I was never disappointed to visit any of them. I was consistently engaged and connected with every character almost immediately.
The story is unpredictable and Speight really kept me on my toes. There were several twists that took me by complete surprise, one in particular that left me feeling gutted. I don't know why, but I was totally caught off guard by how dark this book got at times and I loved it. Never "grimdark" but definitely not cozy either.
Paladin Unbound is a fantastic fantasy story with epic quests, colorful characters, twists and turns, rich lore and world-building and a fast-paced narrative that'll keep you on the edge of your seat. Jeffery Speight has secured a spot on my authors to watch list and I can't wait to see what he has in store for Evelium next.