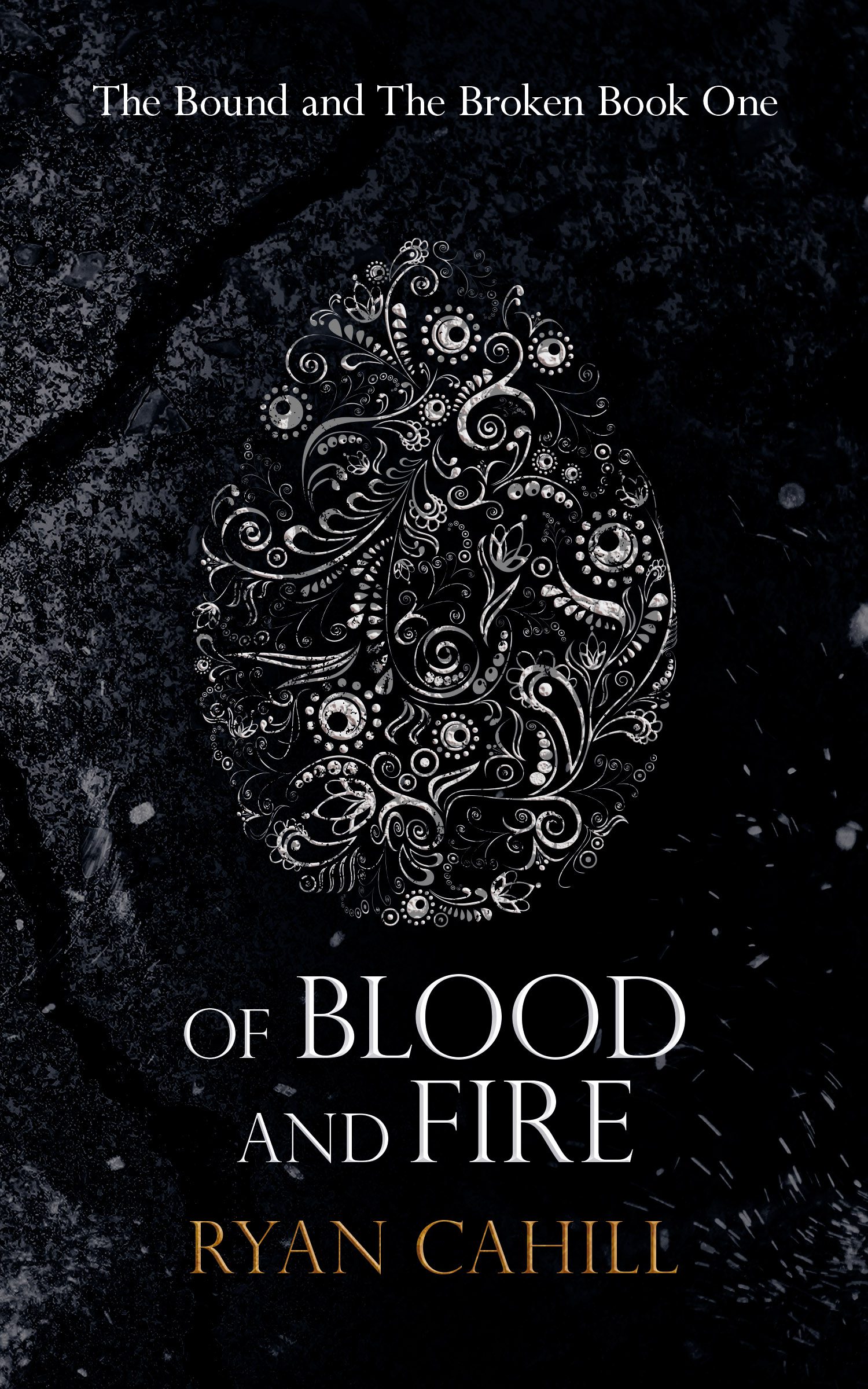 Rating: 9/10
Synopsis
Since The Order fell, the Lorian Empire has tightened its grip on Epheria over the centuries. The Order's dragon-riding draleids have long been replaced by the Dragonguard; traitors behind The Fall.
When Calen Bryer undertook the Proving, a rigorous trial to mark the passage from boyhood to adulthood, he never expected to soon become the centre of a centuries-old conflict.
Unfortunately for Calen, there are no prophecies foretelling his coming and he's not really a hero yet, but there are many powerful foes who are now coming for him.
Review
Of Blood and Fire is a nostalgic and warm read, plucking on the lute strings of themes I enjoy around a warm fire of favourite tropes, gathered for the tale. It's certainly not a fantasy trying to be an edgelord, it's a book offering warmth and safety. A great, old timely tale wearing new clothing. 
The start reminded me immediately of Faithful and Fallen, both that and Stormlight Archive seemed to be where it drew its inspiration from – both of those series are very close to my heart, so this was a green light that bloomed into an obsession. At first, I must admit, because of the inspiration I was a little worried this might only go the same way as either of those two books, thus becoming a derivative. But I was wrong, Of Blood and Fire certainly strikes out its own path and from that point of view, I can only recommend it to readers of either of those two series. I love it for being inspired by some of my favourite series and those notes also hit a good tune with me. That's the reason I read on, so it works for Cahill. 
It is a change of pace from the novella, sure. Something's simmering though, at the start. It's a seed set by the Fall if you read them in chronological order. A promise that I've been told since I read the Fall. I know what I'm expecting, yet I do tread carefully through the pages.
There's a strong feeling of family, strengthened by shared loss: there's a shared history between all the characters which we meet at the start which is a staple of a writer invested in his story as we can see a history that expands both ways, it hasn't just happened in this moment.
It is at times slow, meandering, takes the time in the beginning to get to know the characters. This does slow the pace down a lot, I do tend to find it hard to focus on these longer starts to a novel, but it tends to pay off in the end. Though I find it is a risky investment, Cahill knew what he was doing, and in turn, so does the reader – this was a gamble that paid OFF.
The relationship between Calen, Dann and Rist is well-written, the character work being a mix of charming and believable. Calen and his father Vars, his friends Dann and Rist are what we expect from epic fantasy. The bullies, too, built the boys.
It pays dividends when an author focuses on this early on and it's like I mentioned before, there's a real focus on this at the start of the book. After this, every interaction between them all is real and interesting, there are years shared between them greater than the sum of pages and I feel that.
The plot is one we've seen before, and although there's no prophecy so to speak, it does read that way in terms of our progression, but. But! I found it is this familiarity that made the book so moreish. Honestly, I couldn't put it down. It was exactly the book to pull on the threads of comfort and enjoyment. Even though it's not breaking boundaries of new themes and tropes, what it is doing is feeding me small morsels of any other epic fantasy I've loved and reminding me why this is my favourite genre. I have a soft spot for this series now … from the Fall to Of Fire and Blood, this has been a treat.
Overall, thus far, this series has been a delight to read. As I type this now, approximately four days passed between me reading the initial novella and me consuming this some 450~ page book. I can only recommend it to all who love fantasy and can't praise Ryan enough for the series he's building. Aside from the books, he's clearly put a lot of effort into the general quality of the books he produces, from cover to map and from typesetting to proofreading, it's sparkling, top-quality reading.