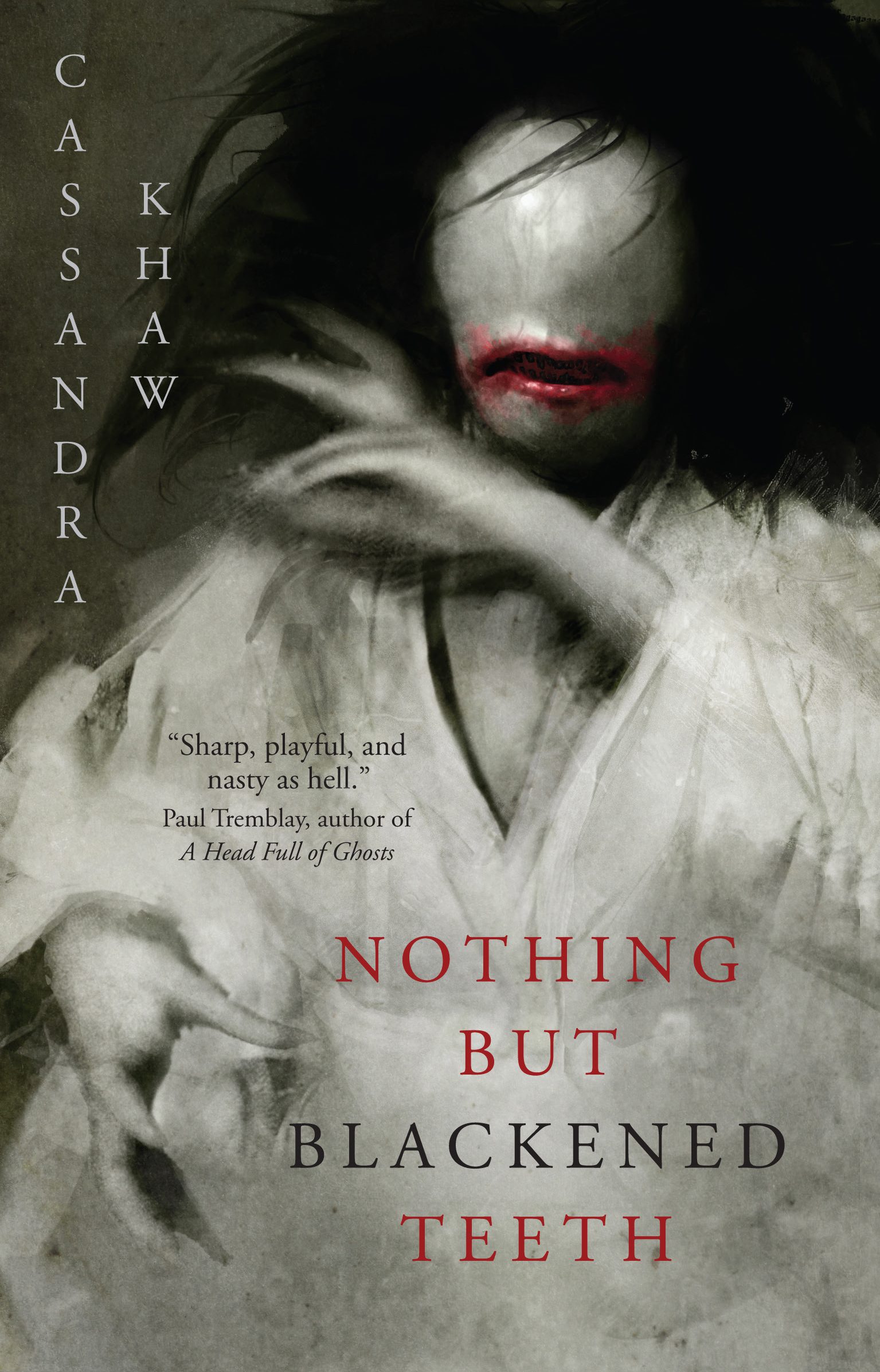 Goodreads
Amazon
Audible
Book Depository
libro.fm

Rating: 6/10
Synopsis
A Heian-era mansion stands abandoned, its foundations resting on the bones of a bride and its walls packed with the remains of the girls sacrificed to keep her company.
It's the perfect wedding venue for a group of thrill-seeking friends.
But a night of food, drinks, and games quickly spirals into a nightmare. For lurking in the shadows is the ghost bride with a black smile and a hungry heart.
And she gets lonely down there in the dirt.
Review
Advanced Reader Copy provided by publisher in exchange for an honest review.
Let me preface this by saying that I went into this novella knowing nothing about the author or their style. That being said, the biggest reasons for my scoring came down to two things: the prose and the ending. Both of these things are completely subjective, as is any review. I feel, however, that I would be doing a disservice to the author and other readers if I were anything less than honest. With that out of the way, let's dive into this!

I want to start by saying that this was one of the most unique and engaging stories I've ever had the pleasure of reading. The detail that the author included was breathtaking in some places…but it was also distracting. I found myself having to reread passages (not for fun this time) to understand what exactly they were trying to say. The story became so bogged down with simile and metaphor that it almost became a chore to read. I felt like the story was suffering because of it. In places that, for me, needed more plot or horror elements, there were only comparisons. I was expecting more gore or jumpscares or intense moments, but was unfortunately left wanting.
The story centers around a Japanese yokai, the Ohaguro bettari. I won't go into more detail to avoid certain story spoilers, but I will say that as someone who was entirely unfamiliar with the story before, it was a treat to read. Khaw did a spectacular job depicting the Ohaguro bettari. However, there was a much more sinister undertone to the creature than depicted in the description. I'm sure that was a stylistic choice to make the novella scarier, and it served the story well. There wasn't a moment where I wasn't excited to see what happened next.
In addition to the Ohaguro bettari, the main focus of the story is a group of friends, with the narrator and protagonist being Cat. She is almost instantly classified as an unreliable narrator because of her mental health issues. She refers to being hospitalized for a suicide attempt and then a severely depressive recovery stint where she isolated herself and didn't speak to her friends for months. I'm not sure if making her an unreliable narrator was intentional on Khaw's part, but this happened only toward the beginning. Once the Ohaguro bettari and her yokai minions are revealed, Cat is no longer questioning what she sees or her own judgement. She cements herself as a woman determined to survive despite the temptation to give in.

Recently, I was hospitalized for the first time due to severe suicidal ideation. Reading about this character's struggles felt almost cathartic for me. So much of my experience and illness was reflected in Cat and I almost teared up at a few points during my readthrough. I wanted to reach through my husband's Kindle and tell her to survive. Damn the other characters, she had to live.

Despite these feelings, I found myself surprised by the ending. I read this novella three days ago, and I'm still not entirely sure if I like the choices Khaw made. On one hand, the works I'm familiar with are full of tropes that I feel are there for a reason. On the other, I don't see how it could have ended any other way and still have been a good story. I felt like Khaw wanted to take certain tropes that have been established and turn them on their heads. I completely support this, even if I don't necessarily agree with this particular choice. It has certainly caused a lot of conversation (never a bad thing) on the craft between my husband and I and has given me a lot to think about in my own writing.
The other characters, as a whole, were well thought-out. They felt like real people, living lives and making decisions of their own. There wasn't an instance where I felt like characterization was lost, despite the overuse of purple prose. I had characters I liked and one in particular that I severely disliked. But, she was kind of a foil for Cat, so it made sense for me to dislike her. It was the way she was written. In addition, I think Khaw did a really excellent job showcasing the tension between the characters, even if it wasn't entirely spooky. Their conflicts were just as important to the story as the yokai and it was made the better for it. I still wish it had been a little scarier, but it was still an enjoyable read.

What I want readers to take away from this review is that everything is subjective. What I disliked about this story, others have praised. I don't want this review to discourage anyone from reading the story when it releases. It was good, just not my cup of tea. As a community, we HAVE to support our female and POC authors. Please, please, buy this book. Read it. Then, let's talk about it!