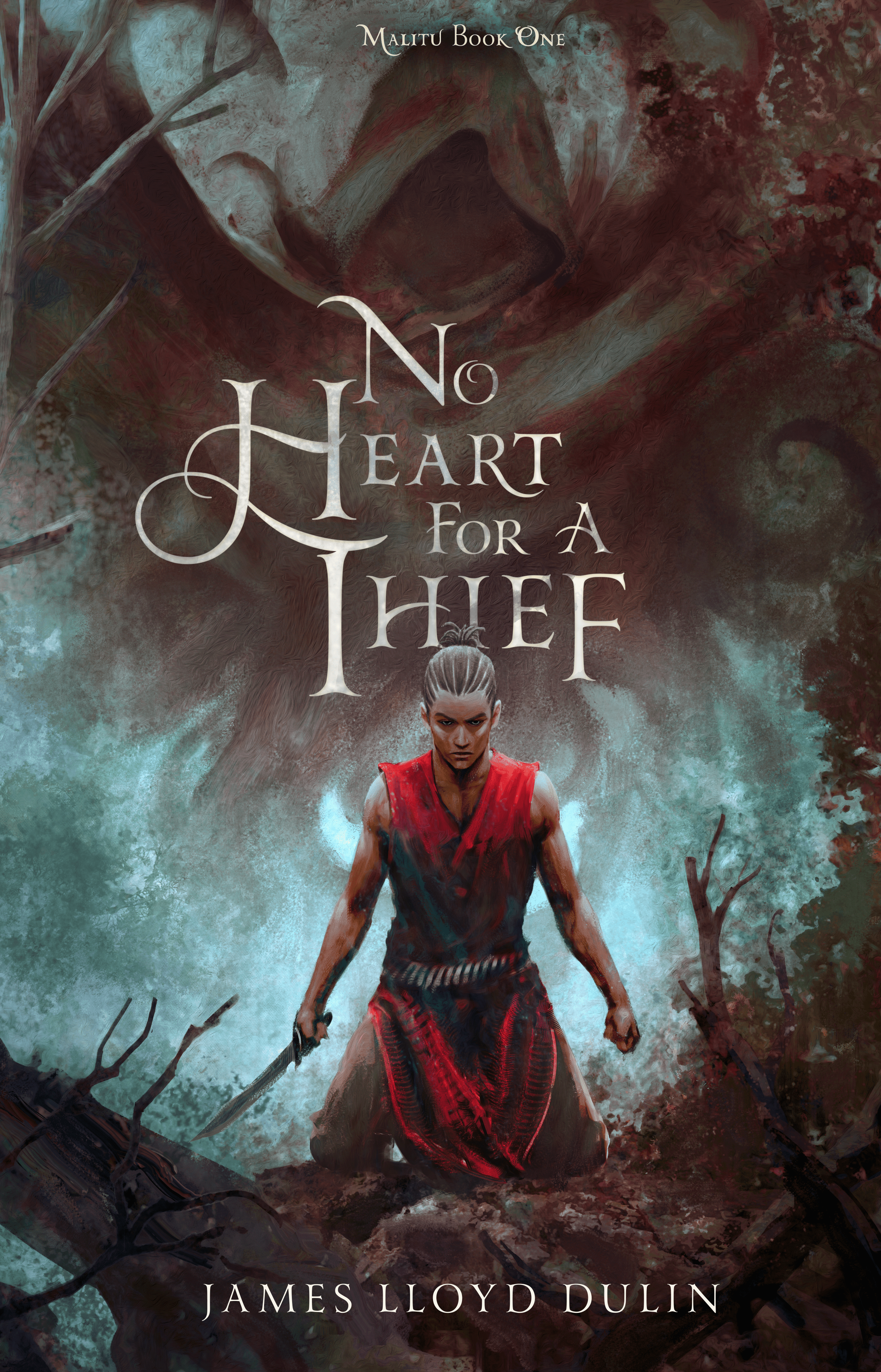 Rating: 9.0/10
Synopsis:
The Thief, a great spirit, and her descendants have abused their ability to steal magic for centuries. When Kaylo starts to hear the song of other people's magic, he must learn to hide from his people as well as the invaders. A gift or a curse, Kaylo may be able to save his people from the Gousht Empire that claimed their land with this stolen magic.
Review:
No Heart For A Thief is the first installment of the Malitu series by James Lloyd Dulin. NHFAT is set in a world with competing religions. The Gousht Empire has taken over and forcing their religion on Ennea. This book follows two POV characters, Kaylo and Tayen. After our protagonists meet, we are introduced to their backstories. Kaylo, who is the mentor/teacher in the relationship has a backstory that continues throughout the book telling a story within a story. Tayen is a teenage girl with a special gift who experiences a tragic loss at the hands of oppressors occupying her home town.
The story contains a hard magic system. This magic system is centered around something called The Song which gives certain individuals, called Dancers, different abilities. The Malitu are descendants from a figure known as The Thief. They have the ability to steal other Dancer's gifts. Throughout the story people with this ability are looked down upon and are considered dangerous and untrustworthy. 
There are elements of a coming of age story and a teacher/student relationship that keeps your interest throughout the book. The character work was very well done as I found myself quite invested in the two main characters. Dulin's writing is beautiful which was a highlight from beginning to end. I highly recommend No Heart For A Thief to any fans of the fantasy genre.