Synopsis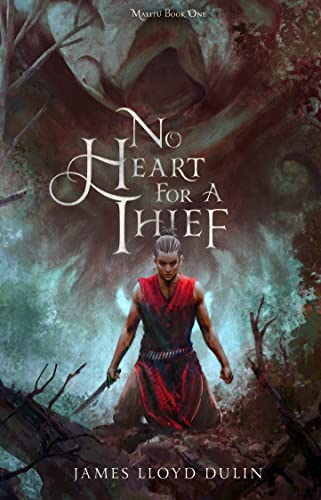 Rating: 10/10
We are the stories we tell ourselves…even the lies.
The Thief, a great spirit, and her descendants have abused their ability to steal magic for centuries. When Kaylo starts to hear the song of other people's magic, he must learn to hide from his people as well as the invaders. A gift or a curse, Kaylo may be able to save his people from the Gousht Empire that claimed their land with this stolen magic.
Eighteen years later, Kaylo still prays to the spirits, but not out of loyalty or love. He knows better than to rely on those selfish bastards for anything. While hiding in the forest from his foolish acts of rebellion, he encounters a girl, Tayen, being pursued by two soldiers of the empire. Against his better judgment, he risks facing the consequences of his past to intervene.
When Tayen attempts to run off seeking vengeance for her family, he offers to train her to wield her magic and a blade. If he can't convince her to relinquish her need for vengeance and stave off the demons of his past, he's going to get them both killed.
---
Review
As an editor, there have only been a few books where I truly did not have to do much work. This was one of them. I have never enjoyed a debut as much as I enjoyed No Heart for a Thief. His writing skill alone could be enough to carry the book, but he went ahead and wrote a damn good story to accompany it.
We meet Kaylo as an old man. Well…older. He is war-torn and haggard, content to spend his days alone in the woods. But when Tayen is thrust into his life, he is forced to confront his past in all its dirty glory. For readers, this means getting to see Kaylo in different phases of his life. The stark contrast between youthful, blissful, ignorance and learning the harsh realities of the world all too quickly. This includes racism and slavery.
Now, I'm a white woman. I have privilege and I recognize that. That applies to my writing too. I struggle with the concept of white people writing stories that belong to people of color. Things like slavery are tough subjects to tackle and I'll be honest: I was a bit worried that Dulin's story would turn into some kind of whitewashing. I kept waiting for it, if I'm honest. But I also believe that characters of color belong in every story, not just ones told by people of color. And James tackled this subject gracefully. There was no white savior, white knight, or anything of the like. There was just a man of color fighting against the white colonizers and I did nothing but root for him the entire time. There was no instance that gave me pause and, while I think POC voices can and should be the forerunners for this subject, No Heart for a Thief hit all the write (heh—right) notes.
All of this is to say—this book has the potential to compete with the big names out in publishing right now. James Lloyd Dulin has the potential to be right up there with the likes of Brandon Sanderson and Robert Jordan. I truly think this is one of the best debuts of my generation. I am going to be hard-pressed to not champion James to everyone I meet.
Bravo, friend. Bravo.