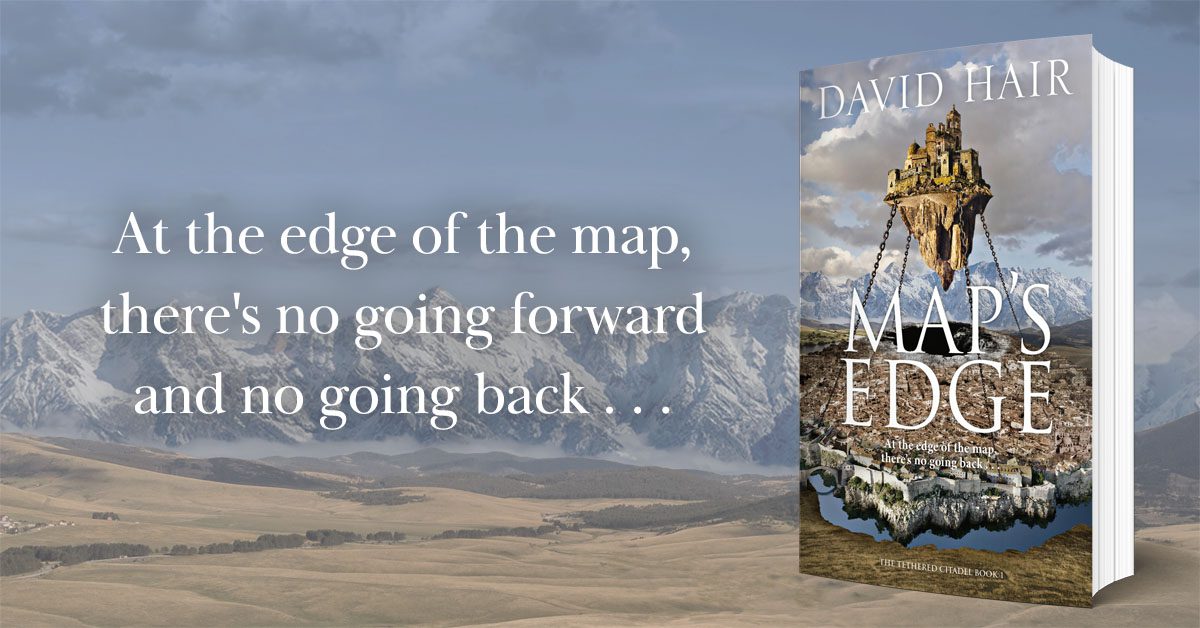 Rating: 10/10
Synopsis:
Follow a renegade sorcerer off the edge of the map, in a thrilling adventure perfect for fans of Scott Lynch, Brandon Sanderson and Sebastien de Castell . . .
Dashryn Cowl has run out of places to hide. The erstwhile sorcerer of the Imperial College fled the Bolgravian Empire when his high-flying family fell from grace, but the tyrannical empire is still hunting for him.
So when he gets his hands on a map showing a place outside the known lands rich in istariol, the mineral that fuels sorcery, he sees a way back to power. There's only one problem: it means masquerading as an Imperial Cartomancer (an instant death sentence) and finding some dupes to help him mine the istariol in secret, no questions asked.
But somehow, amid the dangers of the road (floods and avalanches, beasts, barbarians and monsters), a strange thing begins to happen: Dashryn starts to care about his ragtag followers and their strange odyssey into the ruins of an ancient forgotten civilisation.
But his past won't let him be: the implacable Imperial Bloodhound Toran Zorne has caught his scent, and Zorne has never yet failed to bring his quarry to ground.
At the edge of the map, there's no going forward and no going back . . .
Review:
Thank you to Jo Fletcher Books and Milly Reid for providing me an ARC for this blog tour. All thoughts and opinions are my opinions only.
Map's Edge's, in a nutshell, is this: A bunch of Otravians, Pelarians are led by Dashryn Cowl to find the 'secret' Istariol that has long been funneling the source of sorcery in this distant land. All I can say is that from the outset, it appears and looks to be like a pulling a sneaky heist as the Bolgravians seek to stop this from happening in the first place. Dashryn also needs to convince a bunch of people to come with him on this quest. It is long, dangerous and it is not an easy quest to go on. Especially when you consider the fact Dashryn fought against the Bolgravians and failed. And he lost his Kingdom to a powerful family where his wife…
I shall leave it at that. I believe the book itself paced itself very nicely with its characters. Jesco Duretto, being the loyal and rogue-like mercenary from Shadran was a sort for sight eyes. He brought in many comedic moments within the book. Vidar, a man with an ability to turn into a rogue-like bear and a scout in the Royal Nordan Army before the Bolgravs smashed them. The Bolgravs are the equivalent of invaders that you don't want to come into your homeland. They are a tough and brutal race, but I believe they possess no skill nor art. They don't. They're just drunkards.
And Dashryn has to keep mediating this rag-tag band of followers between him and Sir Elgus. All I'll say is a Chameleon has more shades than Sir Elgus has. That's the only clue I'll give. You'll figure it out in the novel. Zarelda is a delight to read in this novel. She's like the daughter every father loves. Strong and stubborn, but smart and fiesty however she does get a little lovesick within this novel. Oh, and Sir Elgus has a proud, loyal son…I'll leaves you to figure this one out. The book description is correct: You'll be exploring mountains, you'll be going through the ruins of the Aldar, the forgotten civilization that eerily resembles a Carthaginian Society to me.
There are plenty of floods, avalanches, heck, magic blasting frigates! (Also watch out for this one, this was my favorite scene in the entire book) I didn't like two characters in this book: Firstly, Toran Zorne is a despicable member of any race that would fit well in a dictatorship's secret service. Loyal and ruthless to the core, feeling no emotions. There's nothing clear about his origin than this: He's just evil from birth. That's what I feel. WWII had many people expressing their evilness when in reality it just demonstrates that human nature is very fickle indeed. Secondly, Kemara I felt doesn't have that chemistry yet with Dashryn. I feel Dashyrn needs another partner. You'll get what I mean when you read further.
There's a lot of cool stuff, ancient civilizations, magic, a heist, personal loss, love, and humor. I enjoyed this so much and I would def say, that's it for fans of Brandon Sanderson and Sebastien De Castell. A VERY apt description indeed 🙂