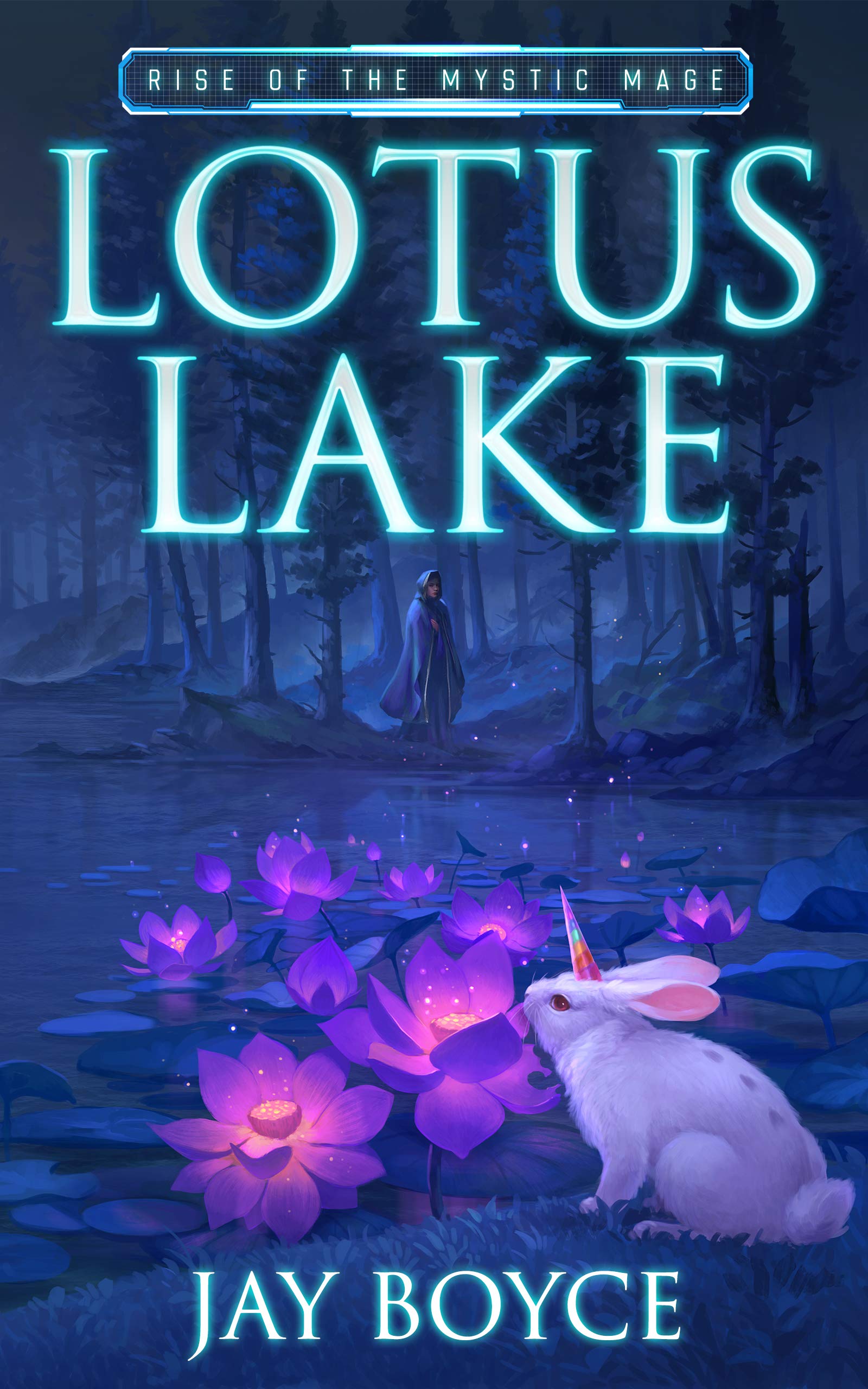 Rating: 9.0/10
Synopsis
Reborn five years in the past. A second chance to do everything over. What would you do?
For Ashlyn, being reborn five years in the past is both a boon and a bane. She's reborn in the wreckage of tragedy, forced to deal with a life that she messed up before. Now, all she has to show for her life is five years of accumulated knowledge in the greatest virtual reality game ever released – Elysium – and the pain of friendships lost.
This time, Ashlyn is going to make a difference. This time, she's going to fix the mistakes she made and save the relationships she lost. And to do that, she's going to use all the knowledge she gained from the future to blaze her way to the top with a new class: the Mystic Mage.
Review
Lotus Lake takes the feeling of starting your next favorite MMO and quietly removes any frustrating learning curves and suboptimal choices, as well as minimizing toxic player interactions. Elysium provides little guidance to new players, not even describing traits selected during character creation, but Ashlyn has five years of game knowledge from day one thanks to unexplained time travel shenanigans.
Ash immediately unlocks Mystic, a hidden seventh element, that is strong against everything and turns all her elementally attuned spells and equipment purple. She knows what quests to pursue immediately and how to get bonus rewards for turn-ins. It's absolutely cheating and unless the developers figure out time travel is involved she'll never get caught.
In the original timeline, Ash closed herself off socially and emotionally. This time, with an extra five years of therapy and a chance to try again, she reconnects with old friends and makes new ones. They enjoy grouping with her but generally understand when she needs alone time to recover her social battery. The friend group are all young men but none are framed as love interests.
Also the starter monsters are unicorn bunnies. They're so fluffy!
There is no grand story to Lotus Lake, just low stakes adventures with friends and solo. The newbie zone, and this book, covers levels one through ten. Don't get your hopes up for an explanation of why or how the time travel happens. Ash accepts her status as a "reincarnator" very quickly and doesn't examine it beyond knowing she needs to keep it secret.
LitRPG Elements
Being set in a video game, the system messages are organic to the story. The messages are never excessive or overly repetitive. Ash assigns stat points each level, but after the first we're told she's following the same allocation pattern or how she deviates is noted. Quest descriptions are provided when relevant.
Combat mentions damage numbers but also describes physical damage. There is some blood but not in a gory way, more as an inconvenient "I have to clean my clothing again" way.
Players have to complete different timed puzzle minigames every time they loot, gather, or craft. This is a neat touch I don't see in most LitRPG!
Lotus Lake is on the light end of LitRPG system text. Good for readers who want to dip their toe into LitRPG or need a break from the endless tables and math of some other titles.