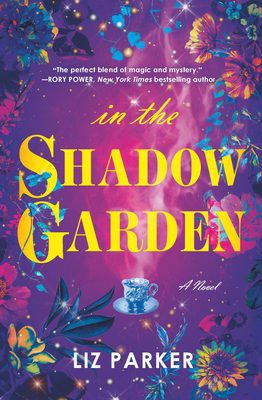 Rating: 9/10
Synopsis:
There's something magical about Yarrow, Kentucky. The three empathic witches of the Haywood family are known for their shadow garden-from strawberries that taste like chocolate to cherry tomatoes imbued with the flavors of basil and oregano. Their magic can cure any heartache, and the fruits of their garden bring a special quality to the local bourbon distillery. On one day every year, a shot of Bonner bourbon will make your worst memory disappear. But the Haywoods will never forget the Bonners' bitter betrayal.
Twenty years ago, the town gave up more than one memory; they forgot an entire summer. One person died. One person disappeared. And no one has any recollection of either.
As events from that fateful summer start to come to light, there must be a reckoning between the rival Haywood and Bonner families. But untangling the deep roots of this town's terrible secrets will expose more than they could ever imagine about love, treachery, and the true nature of their power.
Review:
I loved In the Shadow Garden by Liz Parker! Thank you to Forever Publishing for the gifted copy. I actually listened to this via audiobook last week (thanks Hachette Audio) and this book arrived on my doorstep today. I was so excited because I definitely wanted a copy for my shelves.
Much like the synopsis proclaims, this is a perfect read for people who love witchy reads in the same vein as Practical Magic. The pages are filled with descriptions of magic that stem from lush gardens and strong bourbon. Right up my alley, as a lover of the spirit. The Haywood family uses the gifts of their garden to take away heartache, while the Bonner's use the bourbon to forget.
This follows multiple generations of both families and is multilayered, exploring the feuds and the love between the two. Plenty of skeletons are released and memories are remembered.
I thought the writing style was quite mesmerizing. I was enchanted from beginning to end and felt such admiration and love for these characters.
The audio had a full cast including Jeremy Carlisle Parker, Xe Sands, Patrick Zeller, Christian Drerup and Nancy Linari. I am a HUGE fan of Xe Sands already but the whole cast did a fantastic job and it made it feel like a little movie in my head. In fact, this would make a fantastic movie or mini series! The narrators really captured the small town vibes combined with the magical realism and I was completely charmed by the audio!
If you're looking for a witchy read that combines the coziness of a small town with low-spice romance and generational drama is your book!