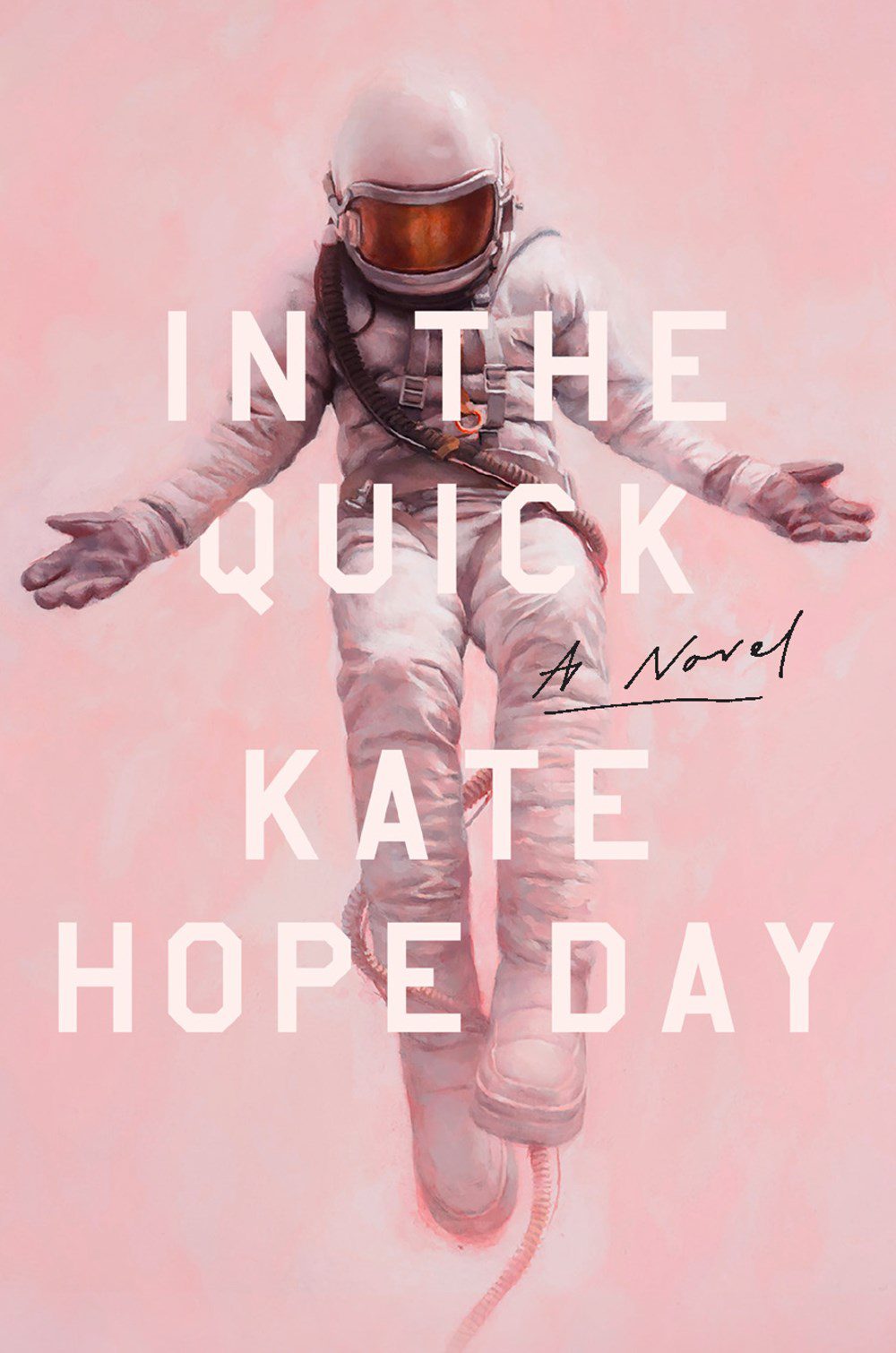 Rating: 6.5/10
Summary:
A young, ambitious female astronaut's life is upended by a love affair that threatens the rescue of a lost crew in this brilliantly imagined novel "with echoes of Station Eleven, The Martian, and, yes, Jane Eyre" (Observer).

"The female astronaut novel we never knew we needed."—Entertainment Weekly (Must-read books coming out in March)

June is a brilliant but difficult girl with a gift for mechanical invention who leaves home to begin grueling astronaut training at the National Space Program. Younger by two years than her classmates at Peter Reed, the school on campus named for her uncle, she flourishes in her classes but struggles to make friends and find true intellectual peers. Six years later, she has gained a coveted post as an engineer on a space station—and a hard-won sense of belonging—but is haunted by the mystery of Inquiry, a revolutionary spacecraft powered by her beloved late uncle's fuel cells. The spacecraft went missing when June was twelve years old, and while the rest of the world seems to have forgotten the crew, June alone has evidence that makes her believe they are still alive.

She seeks out James, her uncle's former protégé, also brilliant, also difficult, who has been trying to discover why Inquiry's fuel cells failed. James and June forge an intense intellectual bond that becomes an electric attraction. But the relationship that develops between them as they work to solve the fuel cell's fatal flaw threatens to destroy everything they've worked so hard to create—and any chance of bringing the Inquiry crew home alive.

A propulsive narrative of one woman's persistence and journey to self-discovery, In the Quick is an exploration of the strengths and limits of human ability in the face of hardship, and the costs of human ingenuity.

Review:
In The Quick (2021) is Kate Hope Day's second novel (If, Then was released in 2019) that immediately grabs you with that 'Martian'-esque cover, (and while a touch of a survival story for a tiny bit of the latter half, that's where the similarities end.) It has also been hailed as 'Jane Eyre in space' – though I haven't read Jane Eyre, I'll refrain from confirming or denying. (Also, I had listened to this on audio, though other reviews state that there are no quotation marks used in the dialog in the print version which may make it a bit difficult to follow.)
This is the story of a young girl who was raised in the shadow of her brilliant engineer uncle who developed the fuel cells . She's developed a natural talent for picking apart household items to build robots to help her ailing aunt. Now that she's heard the spacecraft Inquiry's fuel cells have failed, she's refused to believe that her uncle had made any mistakes in designing them and dedicates her time to reviewing his notes and memorizing the design. This part of the story builds her dedication and passion for engineering and her wish to travel to space. Though being as young as she is, there are not many around her life that share in that enthusiasm and we're settled in to a pretty drab origin-story.
As time passes we follow June as attending the campus at Peter Reed, although gaining some reputation as the school founder's daughter. She struggles to connect and stumbles her way into meeting some of her father's previous students. We see some relationships develop and we're stuck in a 'I know a better answer but no one will take me seriously and i don't know how to explain it' situation for the majority of the middle of the book.
Once a drastic move on June's part pushes her into the 'candidate' pool for the next mission, things get a bit interesting yet still there seems to be a cloud over the situation where June arbors hope and ideas that no one else wants to talk about.
Overall this book was a very straight-faced character-driven read scattered with hope and hardship. It was a steady flatline or me with minimal slopes and valleys. I didn't feel a lot of emotion toward June and there were a lot of times where it seemed to shift focus and dove into non-relative details of June's everyday tasks. While i suspected she would persevere obstacles with her ingenuity, getting there was a winding path. It was at some points predictable, and unsatisfying as to what was left off the page toward the end.
Your mileage may vary as this was a good story that would appeal to many non-scifi readers (and Jane Eyre fans) though I wouldn't call this the 'female version of the Martian'. It is a story of perseverance and defying the odds but lacks moments that get your pulse racing and make you want to stand up and cheer for June.