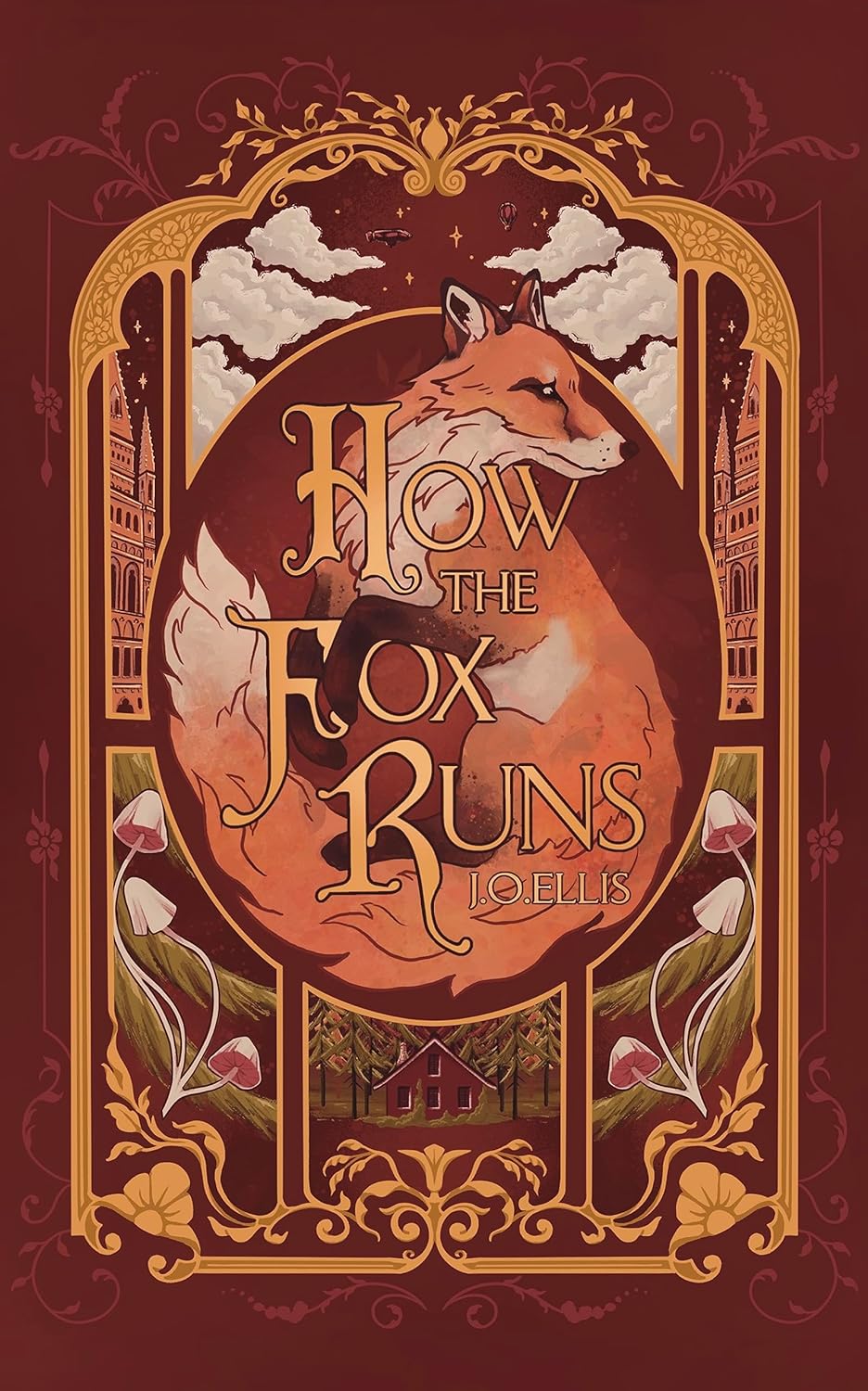 Rating: 9/10
Synopsis
Alise, an inmate at an asylum for the criminally insane, wants nothing more than a life of freedom in the forest she loves.
Charged with the murder of her lover, Alise is convinced she has been framed. Motivated by this belief she manipulates, cheats and steals her way out only to be captured by a mysterious acquaintance, who claims his intentions align with her own. Together, they embark on a path of betrayal that distorts the very fabric of her reality.
Alise is thrown into a realm unlike anything she's ever imagined. A world of opulent balls and fanciful inventions that defy the laws of science. As an outlawed trespasser, she must choose between a certain death or accepting aid from The Colony's most feared lieutenant—the very man who betrayed her heart. Bound by their shared secret, they are forced to work together and play their roles perfectly lest they be discovered and executed for their crimes.
Will Alise ever be free and return to her beloved forest? Or will she be swallowed whole by this strange new world?
How the Fox Runs is a mind-bending journey between fantasy and reality where new worlds are discovered in a distant reflection of our own. Perfect for fans of V.E. Schwab, Stephanie Garber and Erin Morgenstern.
Review
This book was so surprisingly delightful. I went into this book purely based on the vibes I got from the cover and few basic ideas. No synopsis. And I am so glad I did. Sometimes not knowing what to expect really is the best way to go and this was definitely one of those cases.
How the Fox Runs is a captivating, beautifully written story that I was intrigued by from the prologue until the last page. I loved how unique the story felt. It's a fantasy story, with romance, a cottage in the wilderness, a strong FMC, a MMC who is a bit of a grumpy cinnamon roll, as well as steampunk vibes. There are a handful of fun tropes as well such as enemies to lovers, 'on the run', hidden identity, found family and military elements too.
I could never predict where this story was going to go and I loved that about it. Every turn of events had me eager to keep reading. At several points I thought I had things sussed out but then bam! Something else happens entirely and it was wonderful and unexpected and oh so intriguing.
We follow Alise Fox as the main character and when we meet her she is in a pretty bad place, both physically and mentally. What I loved most about Alise was her strength. Not the typical fantasy heroine strength you might first think of, but her strength of mind, her tenacity, her passion and her heart. She has all sorts of things thrown at her and is dealing with so much but she faces it all and never gives up. All she wants is her freedom and it comes to her in the form of a mysterious stranger who she is not sure what to make of. The journey she is thrown into leads her to question everything she thinks she knows about her reality. It's the story of two strangers who work together and go on a journey of healing and discovery.
The side characters are all wonderful as well, and there is a great found family vibe once you get to know everyone. The epilogue leaves things hanging in many ways, but there is no awful cliffhanger to deal with, just many questions left unanswered and so much intrigue and emotion, that I need the next book…asap! The prose of the story was wonderful. Beautiful and poignant without being too flowery or over the top. The range of emotions Alise goes through as she deals with everything in her life is handled so well. I loved how real and raw she felt as a character.
My only minor improvement suggestions would be that I did wonder why Alise didn't ask more questions about who framed her and why they did so, but that could very well be coming in the next book and didn't take away from my enjoyment at all.
I would highly recommend this book to anyone who likes fantasy with romance, or someone looking for a unique and wonderfully crafted story. Thank you to the author for the ARC copy. This book releases on Nov 21st.