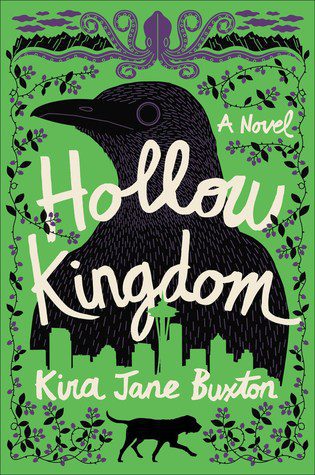 Rating: 9.0/10
Synopsis
A finalist for the 2020 Thurber Prize for American Humor!
"The Secret Life of Pets meets The Walking Dead" in this big-hearted, boundlessly beautiful romp through the Apocalypse, where a foul-mouthed crow is humanity's only chance to survive Seattle's zombie problem (Karen Joy Fowler, PEN/Faulkner Award-winning author).
S.T., a domesticated crow, is a bird of simple pleasures: hanging out with his owner Big Jim, trading insults with Seattle's wild crows (i.e. "those idiots"), and enjoying the finest food humankind has to offer: Cheetos ®.
But when Big Jim's eyeball falls out of his head, S.T. starts to think something's not quite right. His tried-and-true remedies—from beak-delivered beer to the slobbering affection of Big Jim's loyal but dim-witted dog, Dennis—fail to cure Big Jim's debilitating malady. S.T. is left with no choice but to abandon his old life and venture out into a wild and frightening new world with his trusty steed Dennis, where he suddenly discovers that the neighbors are devouring one other. Local wildlife is abuzz with rumors of Seattle's dangerous new predators.
Humanity's extinction has seemingly arrived, and the only one determined to save it is a cowardly crow whose only knowledge of the world comes from TV.
What could possibly go wrong?
"…Kira Jane Buxton's Hollow Kingdom, has been sold to AMC for its first animated TV series." – Buzz Books 2019
Hardcover, 308 pages Published August 6th 2019 by Grand Central Publishing
Listening Length: 10 hours and 11 minutes Narrator: Robert Petkoff
Review
As a reader I'm constantly on the search for those authors that are bending the mold, shifting the hue of expectations and writing more for themselves than for a 'target audience'. Kira Jane Buxton is one of those authors.
'Unconventional' is the key word here. In some it sparks excitement and curiosity. In others, trepidation and weariness. There are those who would lift their nose at the synopsis of a POV from a 'domesticated foul-mouthed crow with a fondness for Cheetos' and those who smile and are eager at the chance to dive into such an absurd perspective. You may say it's weird at first, but once you dive in, you'll feel a kinship to this crow and the cast of animals that will give such a fun and spiritually-enlightening experience. I loved it. I got lost in the humor and sheer creativity of how these animals interact and communicate it was unlike anything I've read before.
Hollow Kingdom oozes with that pacific northwest 'weird' (which i, for one, appreciate) as the setting of the book is based in current-day Seattle and surrounding areas. We're given the often-neglected perspective of the variety of vibrant animals left behind once humans fall to the apocalypse. This book asks 'What if The Walking Dead was told from the POV of the Horse in episode 1?' Buxton also includes POV interludes of various animals across the globe, including my personal favorite, Ghengis Cat.
The story toys with the Chosen One trope, with a big fat helping of The Underdog. After the humans are no longer responsive and a slave to their digital screens, S.T. is determined not to turn into a degenerate 'wild animal' and bears the sole responsibility to spread the ways of the MoFos (that's what he calls humans) across the animal kingdom; the camaraderie, the collective belonging, the trials of what it means for us to be human. 
The book as a whole makes the mind reel in delight as it examines nature happening around us while we're locked into our devices. This is a book that bleeds empathy wrapped up in a foul-mouthed, feathered package. 
Overall this was one of my favorite reads. I came out of it all loving nature and humanity and the toxic relationship they have to one another. I looked at my pet dog and all the creatures outside of my window a little differently. What would happen once humanity is zombified into their screens? How would these animals persevere? 
If you don't give this book a chance then I think you're missing out on a great read and an even better conversation starter.
Here's a photo of Kira and ST at a book signing event: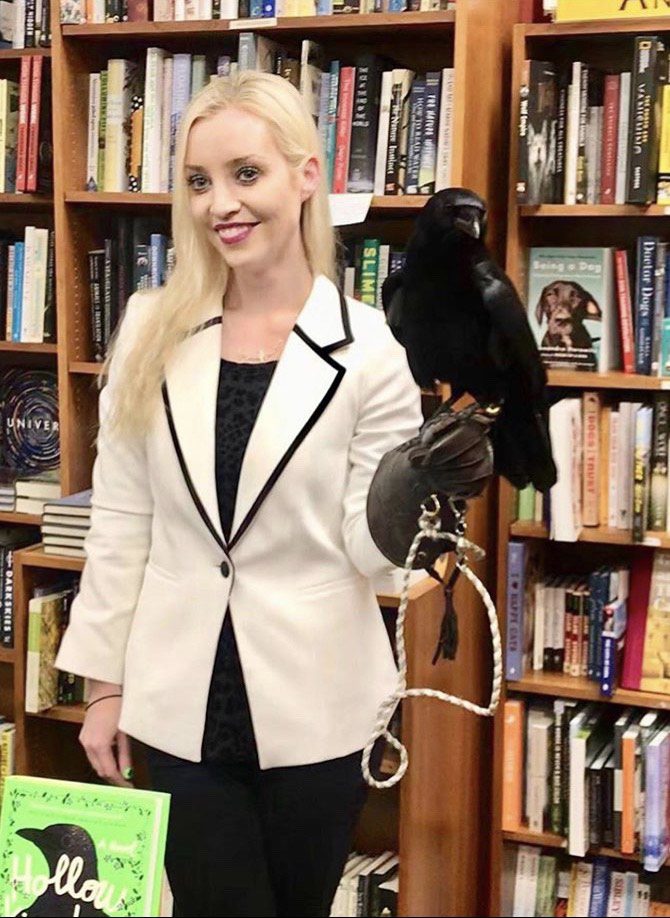 (Book 2 – FERAL CEATURES out now via Grand Central Publishing!)
LINKS:
https://www.kirajanebuxton.com/
https://twitter.com/KiraJaneWrites