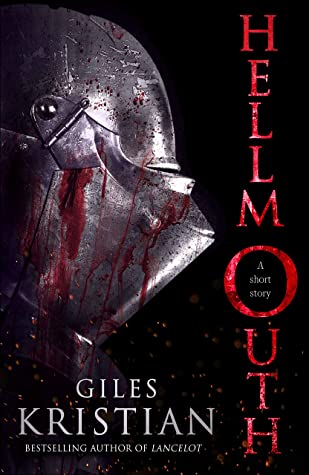 Rating: 9/10
Synopsis:
Bohemia. 1370. A lost soul named Galien leads a band of hardened mercenaries on a mission for Mother Church. But in the dark forests of central Europe, a darker secret awaits. Bestselling author Giles Kristian (Lancelot, The Raven Viking Trilogy) takes us on an unnerving ride into fear and paranoia, bloodshed and redemption.
Review:
I loved this! What a wonderfully chilling short story, that definitely has the potential to become a full length novel. Although that being said it works perfectly well as a novella too.
I'd heard this was something like reading Dark Souls, and to be honest that's a pretty good comparison. It's dark, it's creepy, you don't know who to trust and it has the religious undertones (or just clear ones here) that add that extra horror factor that religion sometimes can. It has superb world-building for such a short tale, and the band of mercenaries it follows come with some great sense of family and bonds to each other. Kristian manages to get across these bonds in such a short space of time and you get swept up in the story.
The final few pages felt quite rushed and I wish we could have explored it just a little more. However, I did love the ending and while it doesn't explain much I really enjoyed the implications that came with it.
If you want a creepy short story you can devour in an evening this is the one for you.