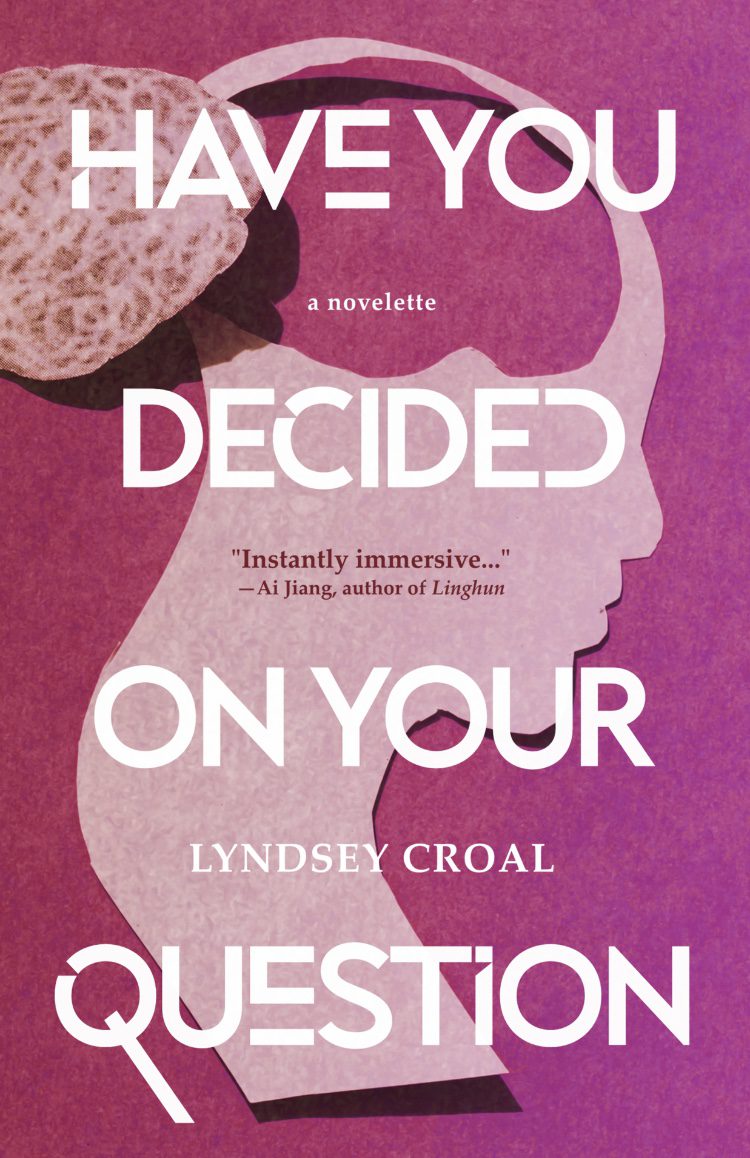 Rating: 9/10
Synopsis
If you could live your life over again, what would you ask to change? Something big? Something small? A single moment? Have you decided on your question?
Zoe has.
Tired of feeling alone and lost, Zoe seeks out an experimental virtual therapy experience from Alternative Reality Tech, which offers patients the opportunity to explore life's biggest "what if?" questions.
During her first assessment, Zoe glimpses a past in which she would have met the love of her life years ago, if not for a split-second decision. Wanting to explore what could have been, she returns regularly to her alternative life, slowly falling in love with the one that got away.
And so begins a dangerous obsession…
Review
This novelette may be short, but don't mistake it for being lacking. It's packed with substance, speculation, intrigue, and plenty to leave you thinking long after the final page. It makes for a very, very satisfying riff on 'the road not taken.'
The opportunity to change the past can provide a story with an excellent foundation to explore big concepts like regret, grief, and identity. But in 'Have You Decided On Your Question,' Lyndsey Croal uses the idea of an alternate past to explore less conventional themes — delving into the cost of love, the frenzy of obsession, and the effects of addiction. It feels fresh, and utterly unique, and the lens through which the story asks its questions is well-conceived. What is reality? What makes a relationship? Is virtual love any less valid than the real thing? You'll be hard-pressed to come away from this book without having considered at least one of these ideas from a different viewpoint.
In terms of characters, Zoe is compelling and easy to empathise with. There's something inherently fascinating about a character who yearns to change their past. If speculative fiction asks the "what if" questions, then having a protagonist who asks "what if I'd done this differently" carries an instant appeal, and fits with the genre and tone perfectly.
I really loved the twists and turns, and the way events built organically and naturally. The world felt complete and believable, and I was totally immersed in it, which is quite a feat considering this is all done in so few words. There are cyberpunk elements in the technology at the heart of the plot, but it doesn't feel like the far-future. It's not too distant from what we have around us right now. The book reads like a love story, but it's not a romance. The world is balanced really well, and the atmosphere feels personal. It's easy to connect with, which is extremely appropriate considering that connections are what it's all about.
If you blended together movies like Inception, Reminiscence, Eternal Sunshine Of The Spotless Mind, and 500 Days Of Summer, you'll probably find this novelette sits somewhere in that mix.
Have You Decided On Your Question isn't afraid to shy away from big ideas, but it approaches them with style and elegance. It's subtle, cerebral, and surprising. And like all the best questions, you'll find it reaches, not into your head, but into your heart. A must-read for fans of speculative fiction.