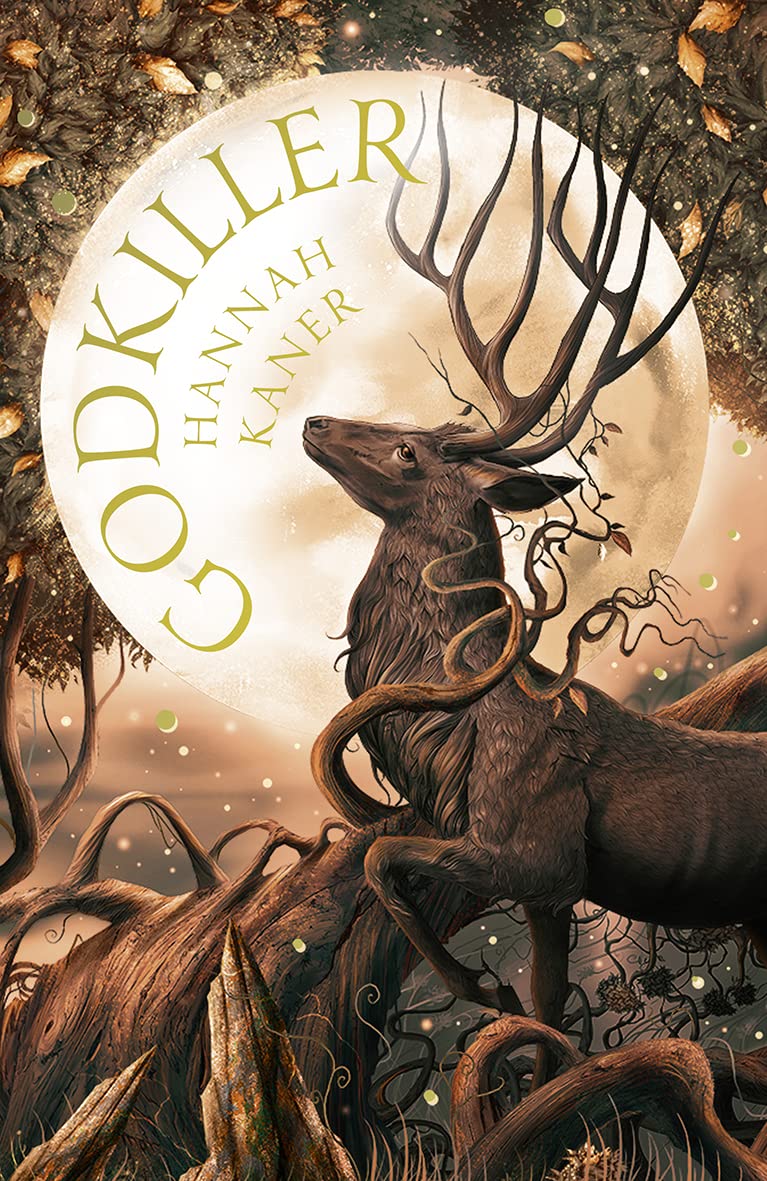 Rating: 10/10
Synopsis:
You are not welcome here, godkiller
Kissen's family were killed by zealots of a fire god. Now, she makes a living killing gods, and enjoys it. That is until she finds a god she cannot kill: Skedi, a god of white lies, has somehow bound himself to a young noble, and they are both on the run from unknown assassins.
Joined by a disillusioned knight on a secret quest, they must travel to the ruined city of Blenraden, where the last of the wild gods reside, to each beg a favour.
Pursued by demons, and in the midst of burgeoning civil war, they will all face a reckoning – something is rotting at the heart of their world, and only they can be the ones to stop it.
Review:
I completely and utterly fell in love with Godkiller. I should have known, really, considering as it's a book about a world inhabited by hundreds of gods, a god-war and a main character who hunts them down for work. Some of my favourite things to read about and reading Godkiller reminded me that I really need to dig into more books with this kind of subject as the plot!
Hannah Kaner has created a rich and varied world where gods used to rule, not just huge, omnipresent gods, but gods of broken sandals and other small things. If an offering can be placed a god can be created. Add in the city of Blenraden, where gods still live and where the war was fought and it just captivated me. From the first mention of Blenraden I knew I'd spend the whole book looking forward to seeing this ruined city and the gods that still reside there. And I was not disappointed.
I also loved our trio of characters. They may not all see eye to eye at the start but I loved watching their friendships grow and change through their journey. They all have different perspectives on the world and they all have their own views on the gods. They made for such a wonderful ragtag group and following their journey was just wonderful.
I'm so, so happy that Godkiller is the first in a series. I really want to explore more of the world and Hannah's writing.