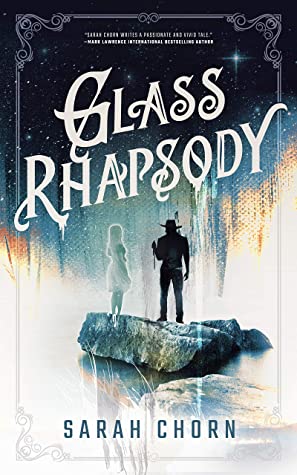 Rating: 9.5/10
Synopsis:
Five years ago, the Boundary fell. Now the Union is coming to claim Shine Territory as its own.
But not everyone wants to live under their heel.
In a hidden town run by women with rough pasts, life remains untouched until greed paves the way for conflict. Faced with few choices, Grace Hart must stop the Union to protect the women under her care.
Elroy McGlover has spent the past five years running from what he'd done in Matthew Esco's name. Haunted by ghosts from his past, he returns to where it all went wrong. Enlisted to help Arlen Hobson fight against Union control, Elroy soon finds himself in the middle of a war for the heart of Shine Territory.
In the fight for the soul of the West, no one is innocent.
Review:
I've been sat on this review for a while because I honestly couldn't figure out how to express my love for this book and Sarah's writing in any comprehensive way.
I'd highly suggest reading 'Oh, That Shotgun Sky' before diving into this one. While it is a novella that you *technically* don't need to read before Glass Rhapsody it gives you an insight into the backgrounds and origins of some of the characters we meet, and love, in this book.
Sarah's writing is stunning, it's beautiful and poetic and she manages to convey such painful, heart-wrenching moments with such tenderness and emotion. I don't think I've ever come across a writer who can do quite what she does with words. The emotion she can convey with her writing is unmatched and I'm never quite sure if I'm mourning or floating when I read her works. My heart is always both so full and so empty.
It's hard to review the second book in a series without spoiling anything so forgive my vagueness. Glass Rhapsody is the story of after, after the story usually ends, of the normal people picking up the pieces, of the people who must learn to survive their new normal, even if it is what they were fighting for. This isn't a crazy plot heavy book, instead it's the learning to live again, dealing with the events that came before. Our characters forge their new path and learn to live with their pasts.
Glass Rhapsody is stunning and beautiful and I will never be able to explain why it made me feel that way. Instead take my advice and read Sarah's books, you will experience emotions you never thought a book could make you feel.