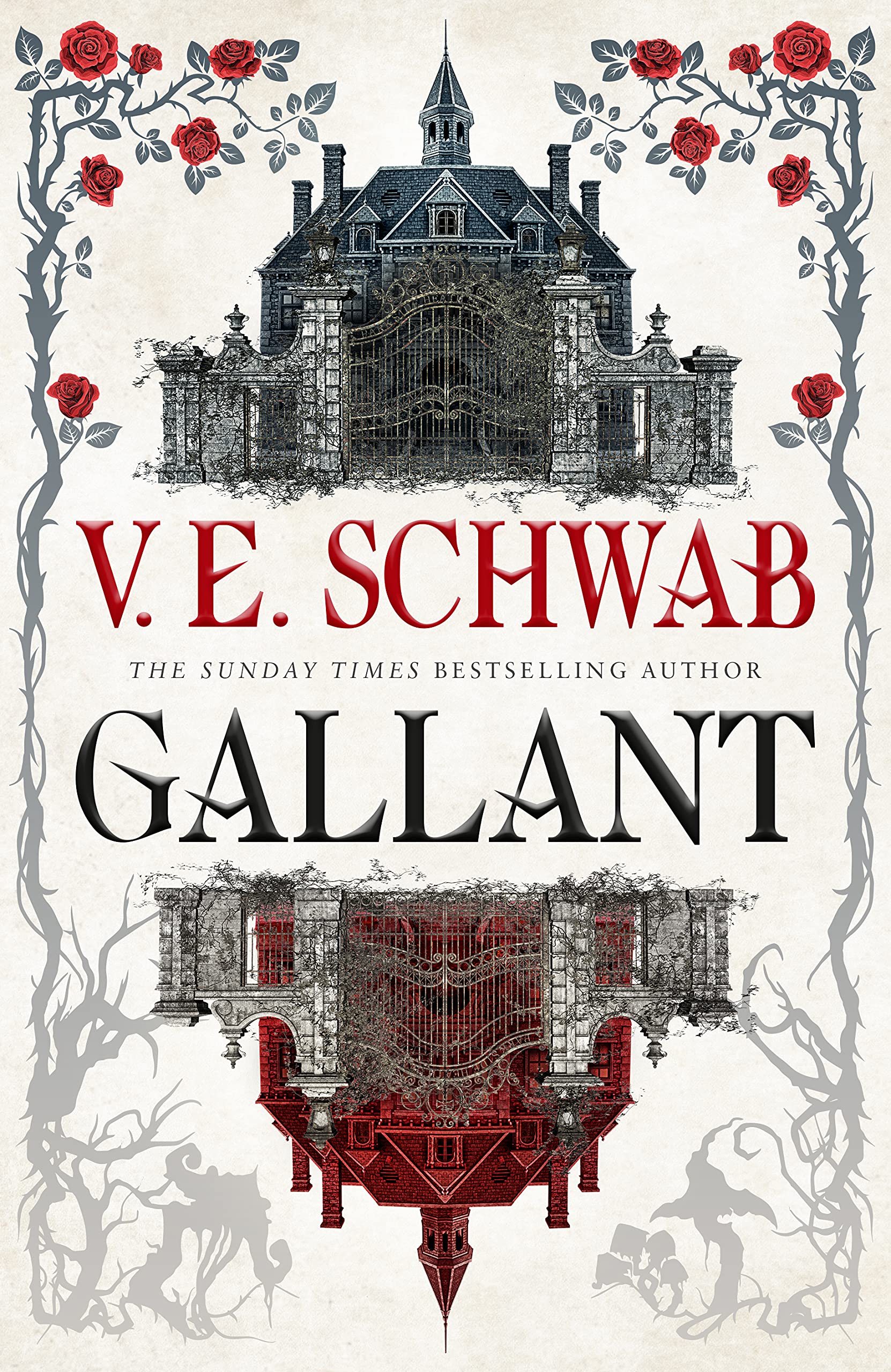 Rating: 7/10
Synopsis:
Everything casts a shadow. Even the world we live in. And as with every shadow, there is a place where it must touch. A seam, where the shadow meets its source.

Olivia Prior has grown up in Merilance School for girls, and all she has of her past is her mother's journal—which seems to unravel into madness. Then, a letter invites Olivia to come home—to Gallant. Yet when Olivia arrives, no one is expecting her. But Olivia is not about to leave the first place that feels like home, it doesn't matter if her cousin Matthew is hostile or if she sees half-formed ghouls haunting the hallways.

Olivia knows that Gallant is hiding secrets, and she is determined to uncover them. When she crosses a ruined wall at just the right moment, Olivia finds herself in a place that is Gallant—but not. The manor is crumbling, the ghouls are solid, and a mysterious figure rules over all. Now Olivia sees what has unraveled generations of her family, and where her father may have come from.

Olivia has always wanted to belong somewhere, but will she take her place as a Prior, protecting our world against the Master of the House? Or will she take her place beside him?
Review:
I received a a copy of this book in exchange for an honest review.
I make no secret of the fact that V.E. Schwab is one of my favourite authors, and one of my auto-buy authors. I'd had Gallant on pre-order for a long time and couldn't wait for it's release.
I feel like recently Schwab's writing has become more dream-like and whimsical than some of her earlier books. Gallant is no different. Alongside the illustrations and not-quite tangible elements to the plot Gallant turns into a haunting exploration of a family and their secrets. There isn't a crazy huge plot and actually its far more of a character-based story that has some more intense moments.
Schwab is a master at writing quiet, but strong, girls. Olivia is no different. She is strong and intelligent, but also somehow small and forgotten. Her story is one of discovery, but she also has these moments where she will do anything for her family and is completely badass for doing so.
Olivia is mute, and at no point do we ever hear her speak. Something I'd actually forgotten as Schwab writes so beautifully that you never feel like you're missing interactions, and Olivia makes her thoughts known in other ways. It really does take skill to make a character who never speaks so endearing.
Gallant may not be my favourite Schwab book ever, but it really shows off how wonderful of a writer she is and I really love the direction she is going as a writer.