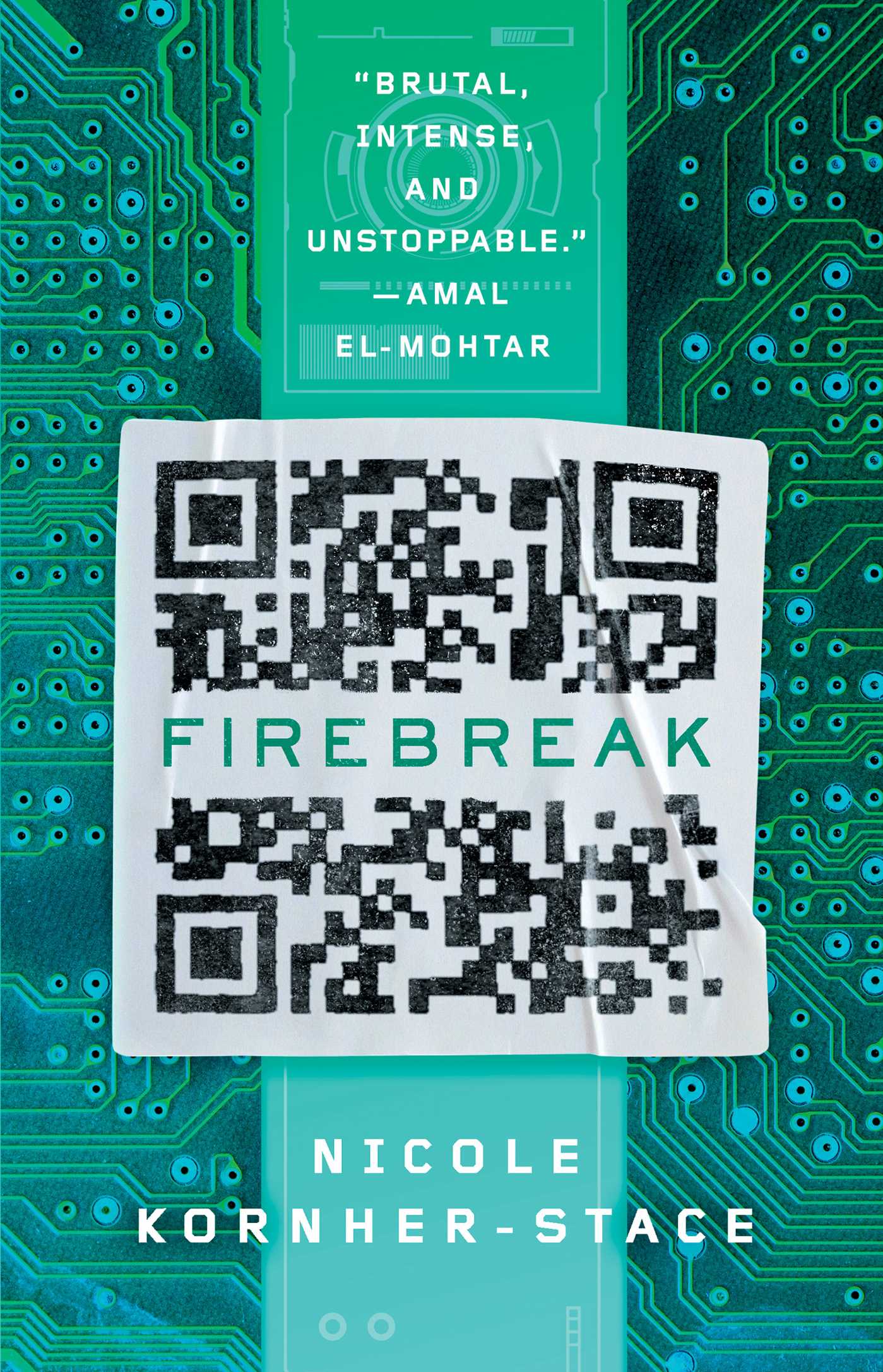 Rating: 7.5/10
Summary:
One young woman faces down an all-powerful corporation in this "profound…resonant" (NPR), all-too-near future science fiction debut that reads like a refreshing take on Ready Player One, with a heavy dose of Black Mirror.
New Liberty City, 2134.
Two corporations have replaced the US, splitting the country's remaining forty-five states (five have been submerged under the ocean) between them: Stellaxis Innovations and Greenleaf. There are nine supercities within the continental US, and New Liberty City is the only amalgamated city split between the two megacorps, and thus at a perpetual state of civil war as the feeds broadcast the atrocities committed by each side.
Here, Mallory streams Stellaxis's wargame, SecOps on BestLife, spending more time jacked in than in the world just to eke out a hardscrabble living from tips. When a chance encounter with one of the game's rare super-soldiers leads to a side job for Mal—looking to link an actual missing girl to one of the SecOps characters. Mal's sudden burst in online fame rivals her deepening fear of what she is uncovering about BestLife's developer, and puts her in the kind of danger she's only experienced through her avatar.
Review:
As a GoodReads Choice nominee for best Science Fiction (2021) I had high hopes for this techno-dystopian Scifi novel from Nicole Kornher-Stace.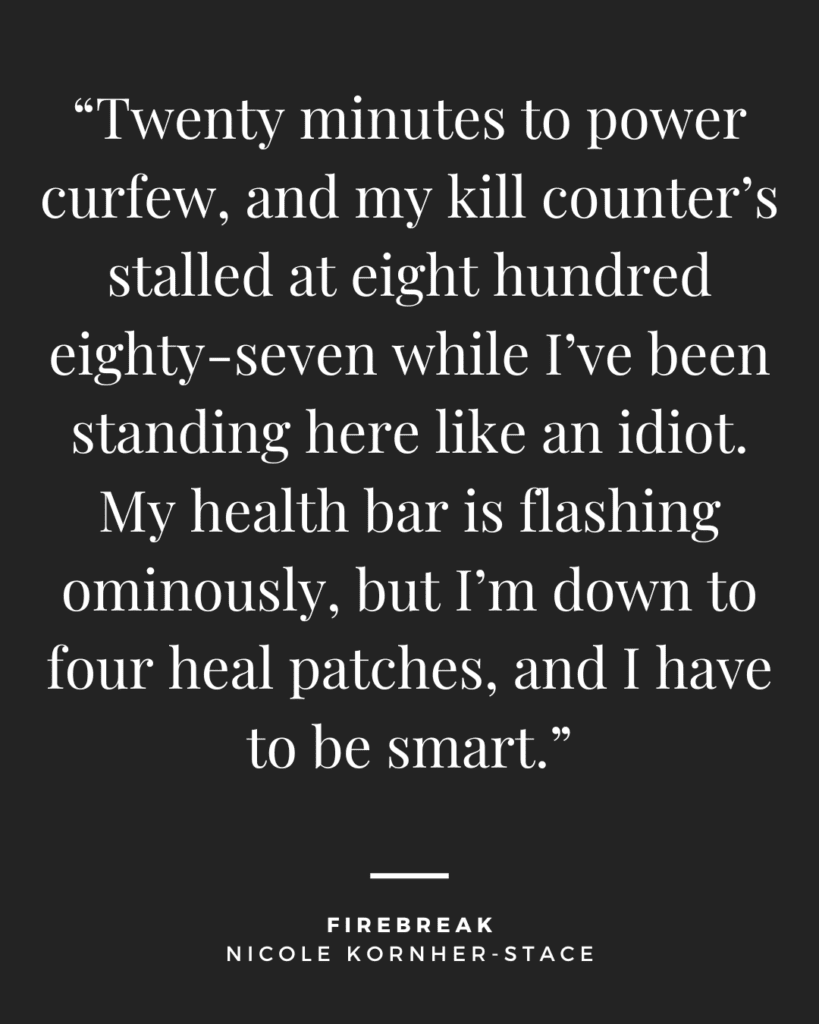 In a future dystopia, water is rationed, people are living 8 people to a hotel-room, and mega-corporations are running un-checked and something sinister is in the air. Mallory and her friend Jessa are online gaming streamers striving for that online spotlight. They've dedicated much of their time within the game looking for the elusive SecOps operatives 'NPC' characters. The characters that just so happens to be the in-game likenesses of elite Stellatrix 'soldiers'. If you happen to find one of these soldiers in-game, they will help you with all your tasks and missions.
Though as the story progresses we learn the history of these super soldiers '06' and '22' (which reminded me a lot of the androids in Dragon Ball Z) as Mallory feels a strange connection 22 that she can't quite explain. As she digs deeper to find out who the real-world people are and how they came to be property of Stellatrix, more and more trouble finds it's way to Mallory and her friends.
Overall I found the story engaging and compelling, though not always break-neck speed, the relationship between Mallory, the 'soldiers' and her friend Jessa evolve very well and by the end you feel invested in finding out the truth. It's definitely not a hard sci-fi as it focuses a lot on the characters and their shifting motivations and relationships rather than the science or technology. Streaming gaming technology plays a key role and seems plausible in this future world.
Stace has recently released a novella in this world called 'Flight and Anchor' which covers 06 and 22 in a new adventure. Find it here
Find the author here:
http://nicolekornherstace.com/
https://facebook.com/nicole.kornherstace
https://twitter.com/wirewalking