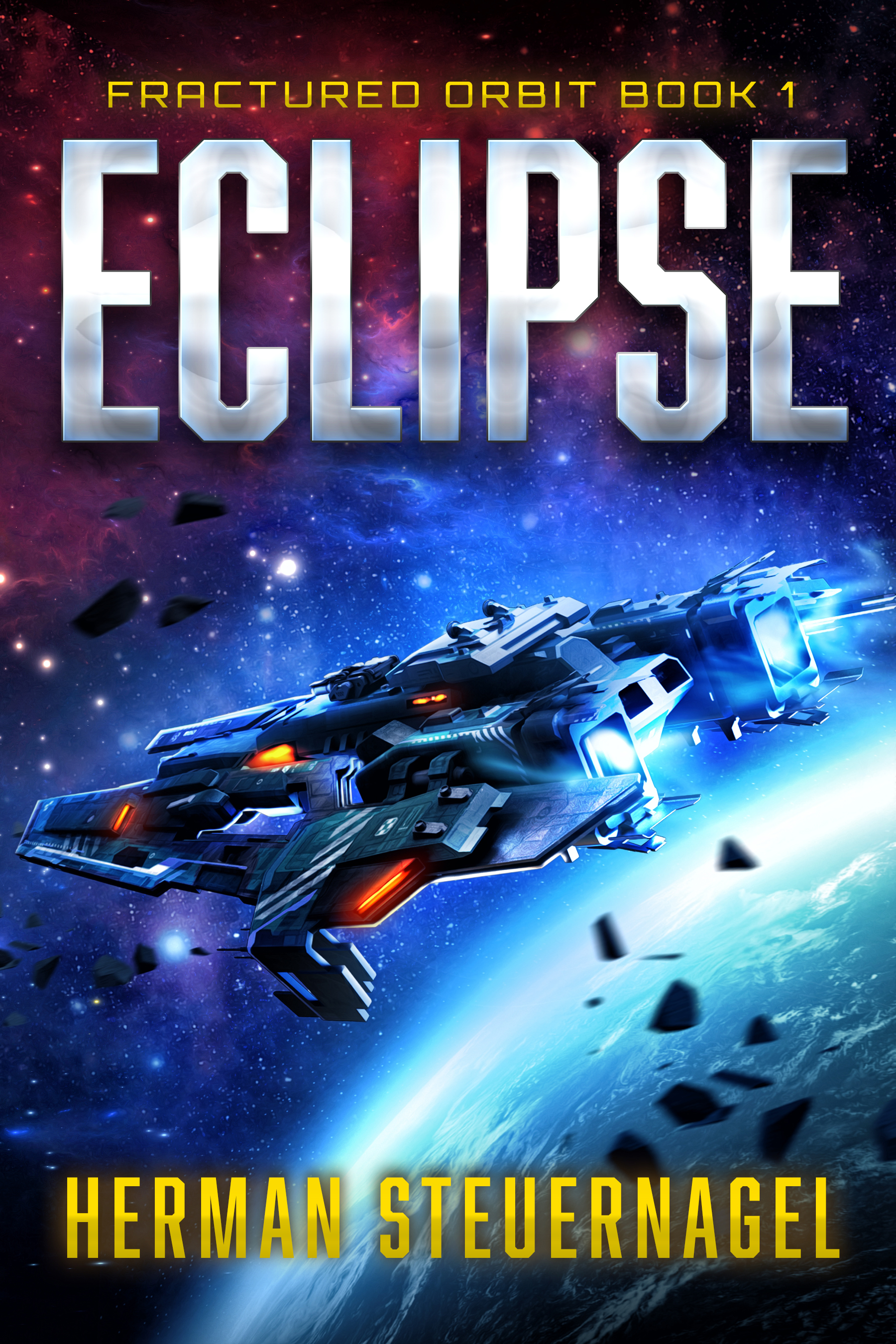 Rating: 8/10
Synopsis
Django had everything he ever wanted… now he's lost it all.
When Django uncovered an unexpected truth, he didn't know it would end the lives of nearly everyone he cares about. Left only with his sister, his best friend and an uncle who has some unhinged ideas about what might exist outside of the space station Eclipse, he must follow the truth where it leads – even if it leaves him with nothing.
Mikka can't escape her dubious past… and now must answer for past sins.
Mikka thought she had left her life as a notorious space pirate behind to care for her ailing mother, but the past comes knocking after her ship, the Redemption, answers a cryptic distress call. Forced to face a deal she made with the devil years ago, Mikka has no choice but to step back into her old life and make another hesitant pact… with an eccentric pirate.
Django and Mikka's paths collide as they embark on a journey that will shape the fate of a civilization built on half-truths and the backs of others. Rumours of civil war circulate through the Syndicate's orbital empire, catching both Django and Mikka in the crossfire — where the stakes are far higher than they realize.
Neither is prepared. Neither is willing. But they will no longer be able to ignore the truth.
Review
Eclipse is a solid beginning to a promising new series. It sets the stage for a much larger story, and it's a very cool stage indeed.
The plot skips between two main branches which grow in parallel to one another. The first is Django's story. He's a kid who grows up on Eclipse station, which has 4 rings that separate people into different classes. A-ring holds the elite. Then you get B-ring with its engineers, and C-ring a little lower again. But D-ring holds the lowest level of society, where farmers do the grunt work and lackeys spend their time caring for the menial stuff.
The class system within the station is consistent and intriguing, and provides a pervasive conflict. I found it entertaining to imagine life aboard the station, and the ring-system definitely enhances the setting and the journey Django takes as everything he believes about himself, and about life on the station, is called into question.
Django's eighteen and he's in love with Eventide, a girl he grew up with on D-ring. She's working her way up through the rings to grasp at a better life. The unrequited romance that drives Django is another one of the book's strengths, and adds some welcome spice to the mix. Think of the dynamic between Peter Parker and MJ pre-spider-bite, and you'll be in the right ballpark.
The second storyline belongs to Mikka. She's an ex-space-pirate turned legit pilot. She's a courier, transporting goods across the stars. But history finds a way of catching up with her, and she's steadily pulled back into a world that she thought she'd escaped from.
Mikka's story begins simply enough, but hides some pretty compelling twists and turns. There's a lot to enjoy as she's reluctantly embroiled in plots within plots, and it's all good stuff. The story may be light on space-pirate action, but alludes to it enough to whet the appetite for what lies in store. I hope this aspect of the universe is explored a little more in the sequels.
Mikka's biggest strength is in her character. She's strong, resourceful, principled, and easy to root for. And she stands in contrast to the scoundrels she runs into, who all exhibit the dastardly traits you'd expect from typical space-pirates in varying degrees.
Events in the lives of Mikka and Django are happening simultaneously, and the book is patient in the way it lets them unfold. They're linked in clever ways, but don't actually come together until really late in the day. It's interesting how closely related they are, and how certain aspects of the world are woven between them, despite how separate they seem.
Overall, Eclipse feels like Divergent meets Star Trek. It's got hints of 'Jack Sparrow in space,' but not enough to call this a true pirate adventure. Although it's definitely got the space element in spades. The world is rich in scope, and it feels like we've only glimpsed how far it reaches.
As far as series openings go, this is a great one. But it definitely feels like an opening act, and that there's a lot more to come from this series. If you feel the craving for a space-station mystery with piratical trappings where conspiracies are prevalent and the truth is veiled in holograms, then Eclipse will do nicely. It's a fun slice of sci-fi that entertains and entices, and I look forward to seeing what lies beyond it.