---
Rating: 7.5/10
Synopses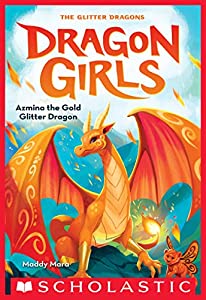 Dragon Girls is a super collectible new series that celebrates the inner fire of everyday girls.

We are Dragon Girls, hear us roar!

Azmina, Willa, and Naomi are thrilled to learn they're Glitter Dragon Girls. Summoned to the Magic Forest by its magnificent ruler, the Tree Queen, the girls quickly find out their dragon-selves have unbelievable abilities. They can soar above the treetops, breathe glitter-y bursts of fire, and roar loud enough to shake the ground. With this newfound magic comes a big responsibility, however. As Dragon Girls, they are sworn protectors of the forest and must help keep it safe from the troublesome Shadow Sprites, who are determined to take the forest's magic for their own.
---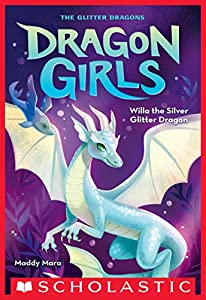 We are Dragon Girls, hear us roar!

Willa and her friends have a powerful magic inside of them-they each have the ability to transform into a Glitter Dragon Girl. They can breathe glittery fire, soar through the air, and communicate with all the creatures who live in the Magic Forest. The troublesome Shadow Sprites are after the Tree Queen's magic again, and it can only be saved by a special potion. The Dragon Girls must work together to gather all of the ingredients. Willa is leading their quest, but she's scared of what might happen if they don't succeed. Can she embrace her inner fire in time-or will the forest be lost forever?
---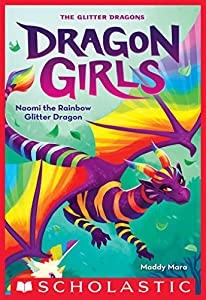 Each book in this new series is a high interest, adventure-packed story that follows a girl who discovers that she has an amazing power-she can change into a magical dragon!

We are Dragon Girls, hear us roar!

Naomi loves being a Glitter Dragon Girl. She can fly above treetops and roar glittery bursts of magic. Best of all, she and the other Glitter Dragons are keeping their beloved Magic Forest safe from the Shadow Sprites. But all is not as it seems in this special place. The Shadow Sprites' power is growing. . . and they may not be alone. Naomi must harness all the dragon magic she's learned to lead the Glitter Dragon Girls against this new threat.
---
Review
Thanks to the publisher and author for advance reading copies of Azmina the Gold Glitter Dragon, Willa the Silver Glitter Dragon, and Naomi the Rainbow Glitter Dragon for review consideration. This did not influence my thoughts or opinions.
Alright. I'll be the first to admit: I was pretty skeptical when I saw the words "Glitter Dragon". Clearly, for any of you who have followed my blogging career for any amount of time, I like my dragons spewing fire, hoarding gold, wrecking villages, and being ridden into battle. The thought that dragons would breathe glitter sort of crushes my adult fantasy soul a bit, but I have the ability to set aside preconceived notions in order to give books a fair shot.
In the first three (3) volumes of Dragon Girls, we are introduced to Azmina, Willa, and Naomi. Normal girls with normal lives who, you know, have the ability to be summoned to a magical forest where they transform into dragons.
No big deal.
Within each book, these three are given special tasks by the Tree Queen (our Asland-type) in order to save a specific piece of the realm from the evil Shadow Queen (our Jadis the White Witch-type) and her evil Shadow Sprites (going with the Wicked Witch of the West's flying monkeys). Though this may seem repetitive, all of the tasks are completely different from one another, and each book puts the "success" focus on that title's character. This allows you a different main POV for each book, a little background into the character's donned glitter, and the thought processes, hesitations, and motivations for each as they glide through the trials.
These books all average around 130ish pages and 10 chapters each, making for fairly quick reads – saying this as a 30 year-old adult who read these to his 9 month old daughter. While I know the attention span of kids is quite nonexistent, at least there are illustrations throughout which add to the engagement and glimpses into the story itself. Have to imagine only having words on every page would get old fast for a 7-10 year old.
These stories encourage bravery, using your wit and imagination, and always being there for your friends, especially when they are in need. While I cannot guarantee your kiddo will find a magic token in your back yard and be able to transform into a Glitter Dragon, I can say that they will enjoy finding out if the Dragon Girls can save the Magic Forest.