Rating: 8.5/10
Synopsis
Find out if five Dereks are better than one in Nino Cipri's Defekt, the sequel to Finna, the surrealist world-hopping adventure.
Derek is LitenVärld's most loyal employee. He lives and breathes the job, from the moment he wakes up in a converted shipping container at the edge of the parking lot to the second he clocks out of work 18 hours later. But after taking his first ever sick day, his manager calls that loyalty into question. An excellent employee like Derek, an employee made to work at LitenVärld, shouldn't need time off.
To test his commitment to the job, Derek is assigned to a special inventory shift, hunting through the store to find defective products. Toy chests with pincers and eye stalks, ambulatory sleeper sofas, killer mutant toilets, that kind of thing. Helping him is the inventory team — four strangers who look and sound almost exactly like him. Are five Dereks better than one?
---
Review
A model employee with feelings of loneliness finds his place in a group of misfit clones and sentient furniture.
Have you ever felt lost? Like all the choices you've made in life felt right—headed in the right direction—but in the end you find yourself, well, directionless? Nino Cipri's debut novella Finna introduced the sardonic-yet-lighthearted world of LitenVärld, an IKEA-like corporation rife with wormholes and other multi-dimensional oddities. While Finna was a delightful adventure, rich with emotion and sarcastic, relatable characters, it felt like it was just the beginning of something, opening a wormhole to a broader literary world of potential. Now, with Defekt, the potential established in Finn takes a big step forward into the multiverse, in every possible way. And at its core is the one character from Finn that I never thought I would connect with: the hardworking and dedicated (albeit lonely and emotionally lost) Derek. Fucking Derek…
Defekt builds on the plot of Finna while also providing so much more nuance and depth to the strangeness of LitenVärld; it's a truly insidious company, lathered with a friendly veneer. Through the eyes of its employees—first Jules and Ava in Finna and now Derek in Defekt—the shadowy, exploitative nature of big-box companies becomes creepily obvious. Whereas Cipri's first novella was focused on an intimate relationship between two characters, and their multiverse adventure acting as couple's therapy, this one delves into the mind of a singular character: Derek. As LitenVärld's star employee, he tackles each problem with a gung-ho attitude. Need a showroom assembled? Derek's on it! A customer is in need of assistance? Derek will aid them with a smile. Trouble is, Derek's outward persona is in conflict with his internal feelings of being out of place. He's an outsider, a nobody—defective even.
And that's the principle through line of Defekt's narrative, as Derek's desire to fit in, to do a good job, be acknowledged and connect with other people becomes more present in his mind. But building off of the conceit of Finna (Derek got sick so Jules was called in to cover his shift), it becomes clear what exactly Derek's sickness entailed. He's such a goody-goody employee that he truly feels bad about taking a day off. But why? What's so bad about taking a day off of work, especially when you're sick? It's almost as if Derek is programmed to want to work, all the time, whenever he can, as best he can.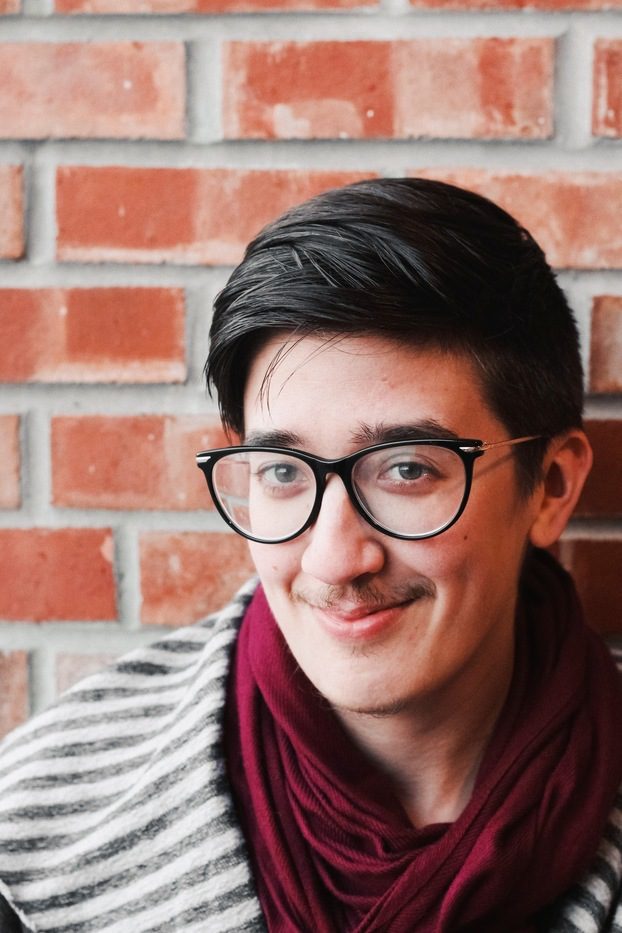 So then… is he programmed? As he desperately accepts a nighttime inventory shift to make up for his "lost" day, Derek is thrust into the craziness of LitenVärld at night. What ensues is a truly enjoyable escapade, as Derek realizes that "inventory" takes on a whole new meaning. Furniture literally comes alive (like savage mutant toilets, crab-like toy chests and more), and the company's multiverse/wormhole practices and abuses become clear. What's more, Derek is assigned to an inventory task force made up of, wait for it, more Dereks!
This quirky little twist was so fun to read, and I'm sure Cipri had a blast writing it. When Derek is confronted by alternate versions of himself—one growth-stunted and stuck in child form, another too tall, one alternative and queer and the last cool and commanding—and thus confronted with his own failings by comparison. How can he be the best version of himself if there are other, possibly better, Dereks right before his eyes? It's a good framing for him to challenge what he knows of himself, that he is in fact lonely, an outsider looking for a place to fit. And strangely enough, he fits in with this misfit group of other hims. The execution of Derek's acceptance and awakening doesn't always work, but it was heartfelt and I appreciated the honest approach and natural pace at which it unfolded (even for a 170-page novella).
What worked best about Defekt is how genuine the character development is. Derek blossoms as a character as he is faced with the strange adversity of LitenVärld's mutant furniture, but even more so, he solidifies his identity in relation to the other Dereks. They bounce off of one another in charming ways, as they are each so similar yet so unique. Cipri really nailed this aspect of the novel, and it carries the story regardless of some of its flaws.
But where Defekt doesn't work as well (some well-worn tropes and clunky pacing), it is oozing with style and atmosphere. LitenVärld feels like IKEA in all the ways you might despise (or love) the place, but it also has such character—the store itself lives and breathes as a setting. The descriptions of the showrooms are hilarious, and the mutant furniture is so interesting that my head was swimming with weird imagery. Cipri has also honed their writing style since Finna, delivering sarcasm and humor with more confidence. This story is just a good time. On top of that though, they created such rich relationships amidst the small cast of characters that I felt emotionally invested in their interactions.
As I've begun to diversify my reading habits, the novella has become such a cherished literary form for me. It fits perfectly in between longer reads, nestling into the crevices of 600+ page whoppers. (Even more if you're a Sanderson fan.) Finn found its way onto my TBR just for that reason, and I'm so glad it did. Then Defekt went beyond and engrossed me with a character I thought I disliked, but, ultimately, I came to adore. No longer will I say, "Fucking Derek…" Oh no, he deserves far more than that. Derek came a long way, embracing the ethos that to be a reject, an outsider, simply different, is a beautiful thing. We are not lost, lonely, directionless—not anymore. The defects of the world unite, be yourselves, and shout out to the world how fucking awesome you are.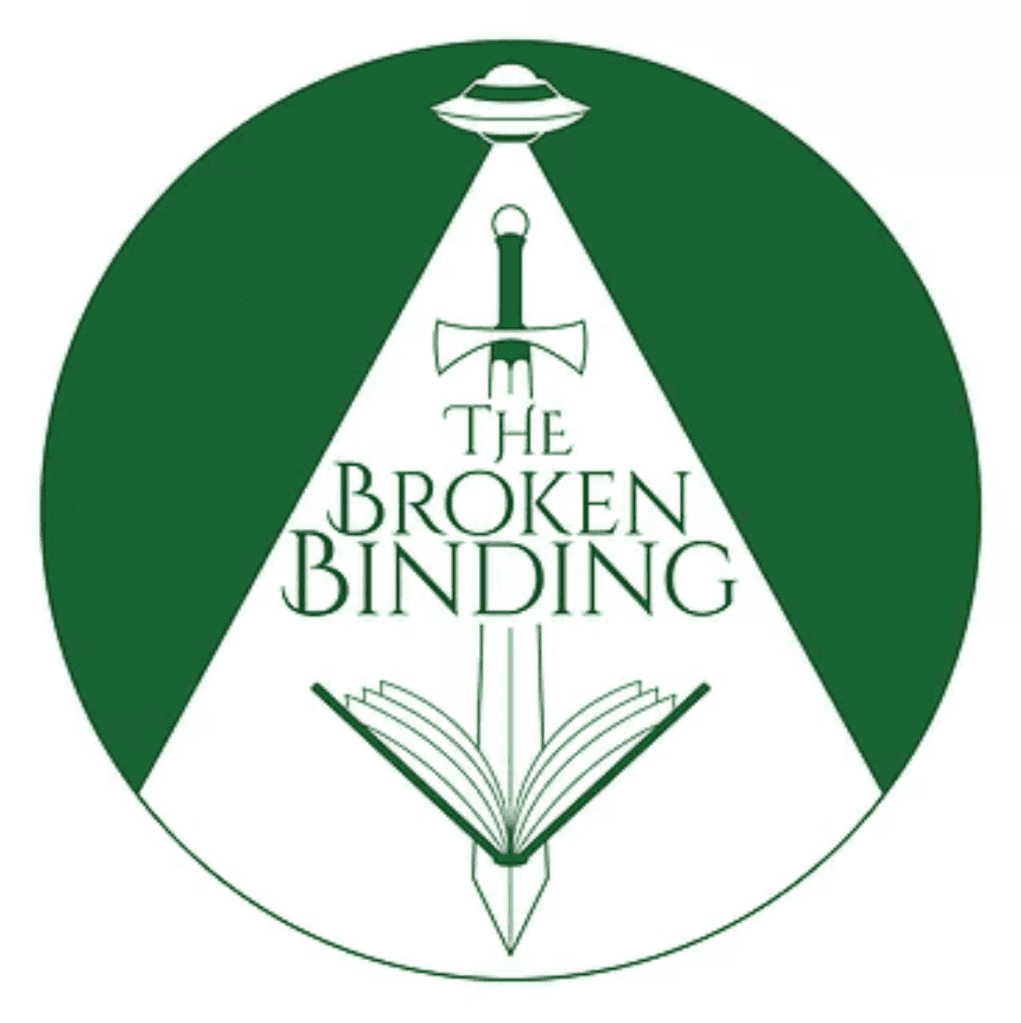 This review is brought to you by the amazing folks at THE BROKEN BINDING.
They live to serve all of your fantasy and sci-fi needs, with signed books, reprints and the most amazing gift wrapping you could ever ask for. Make sure to visit them at thebrokenbinding.co.uk and use the code FANFI at checkout for 5% off your order.