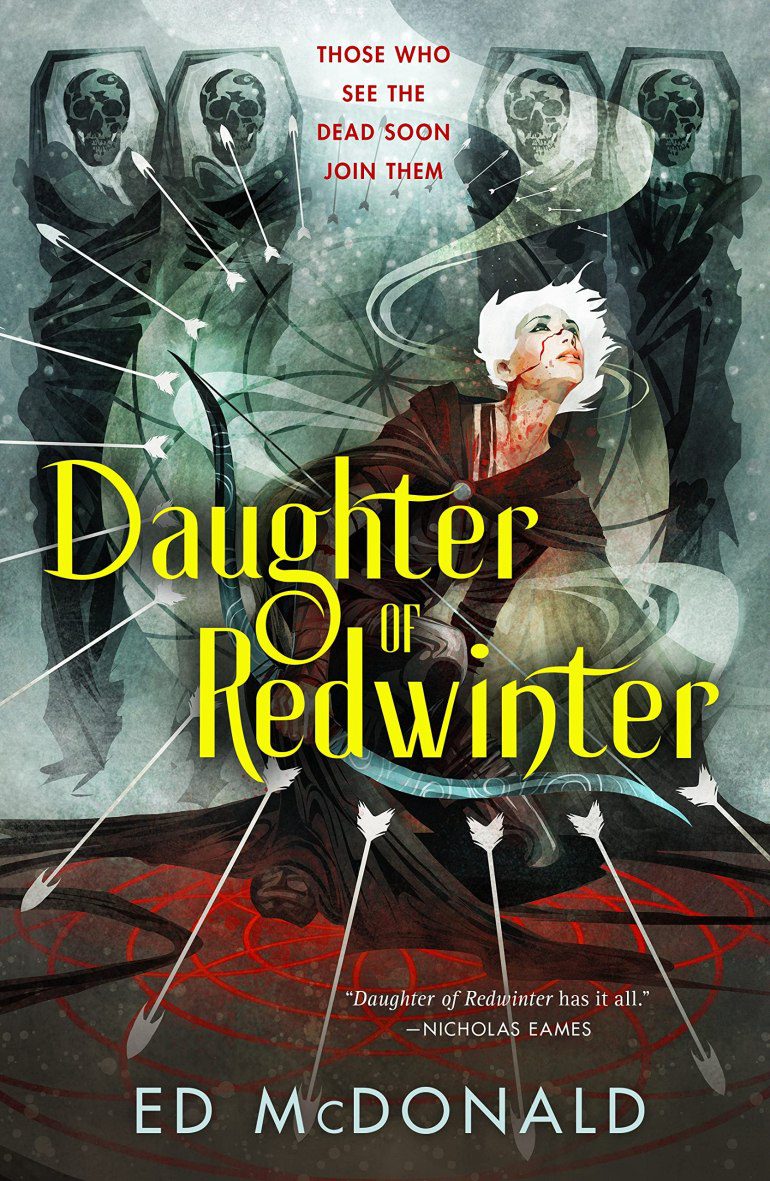 Rating: 9.0/10
Synopsis
From the author of the critically-acclaimed Blackwing trilogy comes Ed McDonald's Daughter of Redwinter, the first of a brilliant fantasy series about how one choice can change a universe.
Raine can see–and more importantly, speak–to the dead. It's a wretched gift with a death sentence that has her doing many dubious things to save her skin. Seeking refuge with a deluded cult is her latest bad, survival-related decision. But her rare act of kindness–rescuing an injured woman in the snow–is even worse.
Because the woman has escaped from Redwinter, the fortress-monastery of the Draoihn, warrior magicians who answer to no king and who will stop at nothing to retrieve what she's stolen. A battle, a betrayal, and a horrific revelation forces Raine to enter Redwinter. It becomes clear that her ability might save an entire nation.
Pity she might have to die for that to happen…
Review
Those who see the dead soon join them. It's great to see Ed McDonald back with a new fantastic book, Daughter Of Redwinter, the first book of his new series, The Redwinter Chronicles.
Ed McDonald has crafted and weaved a beautifully detailed fantasy story in a new and engaging world, rife with an intriguing cast of characters, demons, and magical organisations.
The setting is a fantasy world set in the Highlands of Scotland, with rival clans, the Draoihn of Redwinter, a fortress-monastery who warrior magicians are the law and answer to no king.
There were a few slow parts, but all in all, I was happy with how the story progressed. When it gets going, the twist and turns and plot have you hooked, making it very hard to put down.
In this story our main protagonist, Raine, a girl of seventeen, is trying to find where she belongs in the world. She is a very clever and witty character, but when she stumbles across an injured girl in the forest being chased by the Draoihn, her whole life is about to change forever.
Excellent story, crafted by an excellent author. If you haven't checked out Ed McDonalds books yet, especially The Blackwing trilogy, I very highly recommend that you do. I'm so looking forward to the next instalment, Traitor of Redwinter, October can't come fast enough….😁🔥💀🗡🖤