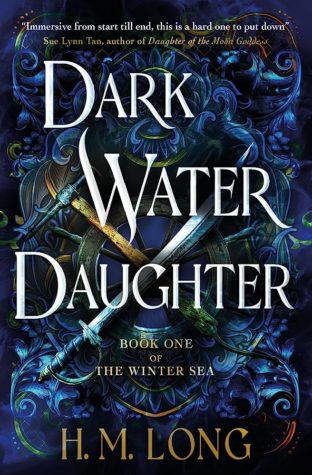 Rating: 9.0/10
Synopsis
A stormsinger and pirate hunter join forces against a deathless pirate lord in this swashbuckling Jacobean adventure on the high-seas.

Mary Firth is a Stormsinger: a woman whose voice can still hurricanes and shatter armadas. Faced with servitude to pirate lord Silvanus Lirr, Mary offers her skills to his arch-rival in exchange for protection – and, more importantly, his help sending Lirr to a watery grave. But her new ally has a vendetta of his own, and Mary's dreams are dark and full of ghistings, spectral creatures who inhabit the ancient forests of her homeland and the figureheads of ships.

Samuel Rosser is a disgraced naval officer serving aboard The Hart, an infamous privateer commissioned to bring Lirr to justice. He will stop at nothing to capture Lirr, restore his good name and reclaim the only thing that stands between himself and madness: a talisman stolen by Mary.

Finally, driven into the eternal ice at the limits of their world, Mary and Samuel must choose their loyalties and battle forces older and more powerful than the pirates who would make them slaves.

Come sail the Winter Sea, for action-packed, high-stakes adventures, rich characterisation and epic plots full of intrigue and betrayal.
Review
As polished as a maiden deck, yet to be tarnished by toothless scallywags.
This book is not typically something I would choose to read but the ghistings obviously called to me and their enchanting song has completely, and gratefully lured me into the sea.
Having never read H. M. Long I was originally concerned that heaving bossoms would play too large a part in this salty piracy yarn and that the darkness inherent in the world would become a parody of itself, but I am delighted to be way off the mark.
This history-based fantasy world is drenched in salty spill and the downpour of clouds laden with sullen rain. The sun often ventures through the clouds, spearing the desperate and relatable characters with rays of wholesome light but never quite enough to take the edge of this world of piracy, underhand smuggling and morally dubious scoundrels.
The water is indeed dark. The world is bleak without being over-indulgent and the characters have so much heart and genuine humanity that each is now a personal acquaintance, albeit it that some of them I would actively avoid around the supermarket.
Magic, to a cynical old fantasy reader like myself, can easily grind my gears, or broadside my vessel if you prefer. I need to believe and feel the power at play, I'm not someone to be won over by wands and rhyming words, no disrespect meant, but this is my review, so there! I am happy to report that magic in Dark Water Daughter is as heart-felt and as visceral as it gets. There are varying types of magic manipulation that never fall over each other, they draw from world concepts that I feel and relate to from the bottom of my nature loving soul and are delivered to us (the reader) in micro-doses that nourish and explain without ever being overly academic (despite actual bite-sized academic excerpts as chapter headings.)
I consumed this fantastic book in audio and I have to give props to the two narrators who took the characters and this dramatic tale by storm. Moira Quirk and Samuel Roukin were most excellent and should be commended for their character work and charismatic portrayals.
To summarize: Dark Water Daughter is a fantastic semi-historical, pirate-based fantasy with a heart as big as it's looming grey clouds of sorrow. 
Fans of Robin Hobb's Liveship Traders will not be disappointed (and I do not say that lightly!)