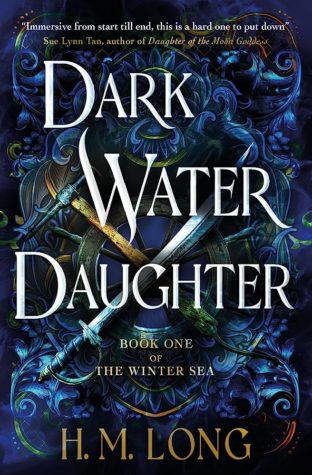 Rating: 10/10
Synopsis:
A stormsinger and pirate hunter join forces against a deathless pirate lord in this swashbuckling Jacobean adventure on the high-seas.
Launching the Winter Sea series, full of magic, betrayal, redemption and fearsome women, for readers of Adrienne Young, R. J. Barker and Naomi Novik.
Mary Firth is a Stormsinger: a woman whose voice can still hurricanes and shatter armadas. Faced with servitude to pirate lord Silvanus Lirr, Mary offers her skills to his arch-rival in exchange for protection – and, more importantly, his help sending Lirr to a watery grave. But her new ally has a vendetta of his own, and Mary's dreams are dark and full of ghistings, spectral creatures who inhabit the ancient forests of her homeland and the figureheads of ships.
Samuel Rosser is a disgraced naval officer serving aboard The Hart, an infamous privateer commissioned to bring Lirr to justice. He will stop at nothing to capture Lirr, restore his good name and reclaim the only thing that stands between himself and madness: a talisman stolen by Mary.
Finally, driven into the eternal ice at the limits of their world, Mary and Samuel must choose their loyalties and battle forces older and more powerful than the pirates who would make them slaves.
Come sail the Winter Sea, for action-packed, high-stakes adventures, rich characterisation and epic plots full of intrigue and betrayal.
Review:
Thank you Titan Books for sending me a copy to review.
This is hands-down Hannah's best book yet. And I've read and loved all her previous work. There's something about Dark Water Daughter that captured me and refused to let go. I suspect this series will become a favourite of mine, I can't wait to see where Hannah takes this story.
Dark Water Daughter is a magical, swash-buckling adventure with a group of characters you can't help but root for. Mary Firth is our main character and she's an untrained Stormsinger, meaning that her voice can control the weather. That comes in handy when a lot of your world revolves around the Sea. She's strong and bold and determined to find her Mother. I also really loved following Samuel, who isn't quite what he seems & I'm hoping he'll get a big bit of focus in the next book.
While this isn't a romance or romantasy Hannah has woven a small thread of romance through the book. It's refreshing as I enjoyed watching it unfold but at no point does it overpower the plot in any way. It is very much a small part of the book, but welcome nonetheless.
Hannah's worldbuilding here is incredible, and arguably her strongest yet. The world of Dark Water Daughter combines two worlds, the 'normal' world and the 'Other', and they're inexplicably intertwined. The Stormwall is what grabbed me the most. It's this big wall of storms across the ocean where almost noone survives the journey through it. There's also spectral creatures and sentient figureheads (well, ghistings) that just add even more intrigue to the world.
Dark Water Daughter is one of my favourite reads of the year so far. I was completely wrapped up in the story and Hannah's books are just going from strength to strength.