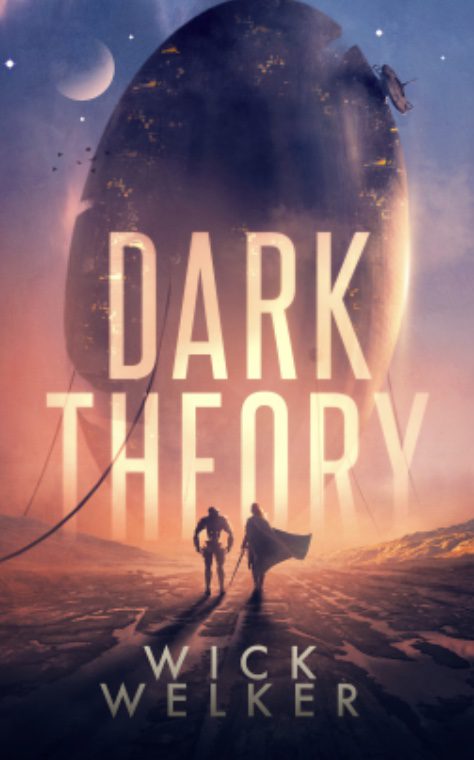 Rating: 9.0/10
Synopsis
A robot yearns to remember. A thief struggles to forget. A galaxy on the verge of chaos.
On the fringe of a broken civilisation, a robot awakens with no memories and only one directive: find his creator. But in the village of Korthe, Beetro finds only radioactive pestilence, famine, and Miree — a tormented thief with dreams of retiring after her final score. Meanwhile, the fiefdom is plunged further into chaos when a new warlord seizes control, recasting serfs as refugees and leaving derelict robot peasants in his wake. With a shared interest in survival, Beetro and Miree team up to pull off an impossible castle heist: steal a single flake of dark matter, the world's most valuable and mysterious ore.
But as they trek through the feudal wasteland in search of answers, they realise the true extent of the chaos surrounding them: the stars are disappearing from the sky and the entire galaxy is unravelling. As he uncovers his origin, Beetro discovers he may be the key to the salvation of the cosmos — or its destruction. Time, space, and loyalty become relative as he learns the real reason he was created.
A mind-bending science fiction epic with the bones of a fantasy travelling quest, Dark Theory unfolds through a journey of betrayal, identity, and unlikely friendships in a world of darkness set at the edge of space and time.
Review
Epic doesn't seem like a big enough word for Dark Theory. This book has EVERYTHING. And I mean EVERYTHING. And now I've said it, I'm concerned that 'everything' might be an understatement. To put it simply, Dark Theory is the most perfect blend of sci-fi and fantasy I've experienced.
Reading this book felt like I'd entered a universe where Marvel Studios had hired Tolkien and Asimov to co-write their next big-budget all-star action-comedy romp. This is Stephen Hawking's 'Narnia'. It's Einstein's 'Game of Thrones'. It's the 'Fellowship of the Ring' on steroids, except, in place of the ring, you've got a self-aware existentially-challenged thermal-energy-shooting robot. Instead of sorcerers, there are astrophysicists. Forget hobbits, here we have beggar children who can somehow disappear and reappear as if they're superpowered. And cast in the role of orcs, you'll find Borg-like, mind-controlled drones with super-advanced weapons to contend with.
And that's just the tip of the iceberg. Seriously. I haven't even mentioned time travel, clones, or an inter-dimensional super-race of beings.
If you're thinking that this all sounds like a lot for just one book, then you're right. It is. So how does it all fit together? In a word: Brilliantly. If you like sci-fi or fantasy, there's something here for you. It's a book that's written for the nerds, and it feels refreshing to see so much of what makes the genre soar all together in one place. It's a glorious mixtape of your favourite hits, but somehow manages to feel new and exciting.
The book staggers multiple points of view. If there's a protagonist in all this, it's Beetro, a robot with his memory wiped, who wakes up in a junkyard and begins to search for his identity. Where other robocentric books of recent times have opted to explore similar themes on a small scale, such as Simon Stephenson's 'Set My Heart to Five' or Kazuo Ishiguro's 'Klara and the Sun', Wick Welker has taken the opposite approach. In Dark Theory, bigger is better. And I'm not just talking about page length. From the characters' journeys, to the ideas it juggles, to the sheer scale of imagination on display, it all amounts to something that's in equal parts mind-boggling, thrilling, and absurd. It makes the scope of something like Star Trek seem reserved.
The intrigue and tone captured in the first few pages are sustained through the entirety of the book. Skip a page at your peril, because this moves at such a pace that missing a paragraph could easily leave you scratching your head. But all the plotting and the story pays off in a serious way when it comes to the climax, and crucially, the book never leaves the characters behind. They're unique, flawed, hilarious, and wonderful, despite the hellish torments they face as they traverse the dying world of a distant-future-Earth.
As the title suggests, the book leans into science in a big way, but the technical details on display never feel inaccessible. At its heart, Dark Theory is a touching character study of what makes us human, spanning the role of friendship and the price of redemption. And did I mention it has a crazy amount of action? Some of the scenes are not for the faint-hearted, but they're all necessary as the characters struggle towards their goals.
Am I allowed to say that it's kind of a masterpiece? Because I'm sure that masterpieces aren't supposed to be this funny.
If you want a book that will suck you into a universe you can truly get lost in, it's this one. Dark Theory justifies its scope by stretching into a bold new science-fantasy series, but also digs deep into some heady and important themes. And it's fun. Oh so very much fun. It's the perfect escape for any fan of sci-fi or fantasy, and absolute iron-clad proof that these genres don't have to exist in isolation, but can blend together beautifully to form something fresh and delicious.
Dark Theory isn't satisfied with being just epic. It's epic squared. And it's all the better for it.
Release date: April 17th, 2022.