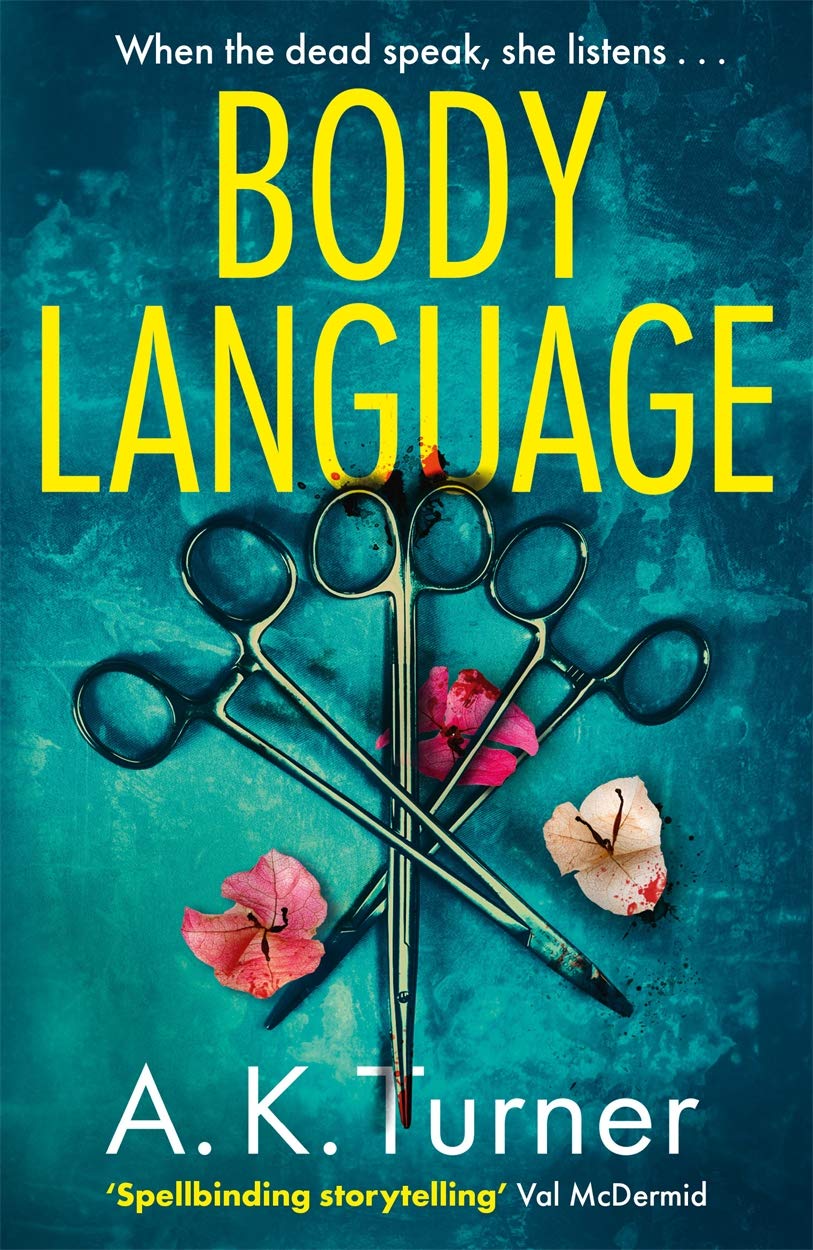 Rating: 8/10
Synopsis
Camden mortuary assistant Cassie Raven has pretty much seen it all. But this is the first time she's come face to face with someone she knows on the slab. Someone she cared about. Her friend and mentor, Mrs E.
Deeply intuitive and convinced that she can pick up the last thoughts of the dead, Cassie senses that there must be more to the ruling of an accidental death. Is her grief making her see things that aren't there, or is her intuition right, and there's something more sinister to her friend's death than the ME thinks? Harbouring an innate distrust of the police, Cassie sets out to investigate and deliver justice to the woman who saved her life.
Review
Hello again dear reader or listener, Spring is fighting its way to getting warm here, and plants all over are reminding me I do in fact have a pollen allergy that I forget most of the year. So, on this sunny day I bring you a review for a book set in the rainy city of London. More specifically the majestic and multi-ethnic alternative chaos of Camden Town.
For fans of British thrillers/crime procedurals, this intriguing first novel in the Cassie Raven series shows the reader a bit more of the other side of criminal investigation teams by focusing on the mortuary techs. Specifically, bi badass Cassie Raven who shows everyone you should never stop at appearances, and she does it with style and a sharp wit. I loved her so much because she was your atypical protagonist, an underdog who got a second shot in life but without regretting her past or demeaning it in any way, instead learned from it and moved onto finding her purpose. There was just so much nuance to her character and I found that extremely refreshing and touching; in the ways, for example, that Turner showed, through Cassie's eyes, both the silver linings and the dangers of certain lifestyles and experiences, but without the usual either/or extremes of oddly romanticizing it or overly judging and attacking anyone. Turner's writing style is concurrently sympathetic, honest, and evocative, in all the ways that make you feel like you're there in the moment and seeing the world for what it is and can be, without rose colored glasses however.
After a bit of a slow start, the main whodunnit plotline kept me nonetheless continuously hooked, and, once it found its stride, I couldn't put the book down before I got to the end of the mystery. I'm also extremely pleased to say I fell for the red herrings and the plot twists kept me on my toes, interspersed with so many potential clues so as to never really let me have the full picture I thought I did. What I also found cool was that along with an array of interesting side characters, there wasn't just the one main case dealt with, making for a more realistic show of how cases come in and out of the medical examiner's or detective's offices.
Inspector Flyte, as a slightly secondary pov was also one that surprised me because, again, Turner writes characters that do not make the right first impressions and whom you really need to get to know in order to truly understand. I very much disliked her at first, which I was also pleased with because it had been a while since I'd read an unlikeable protag. But she inevitably grew on me as well, making for yet another, albeit in a different way to Cassie's, example of female fortitude that I love to find in books. They way each woman earned the other's respect was a joy to read as well, and the hints towards a growing relationship between them in future books was oh so satisfying. It is always a treat to find characters who can take a beat and admit they are wrong or face their hang-ups and preconceptions head on.
Special mention goes to Cassie's Polish grandma because she is a force of nature as all European grandmas are wont to be and I need not elaborate further. In general this book is a multiethnical and diverse wonderland that rings true to life.
My only real let down of sorts, was that I'd hoped for more of a paranormal vibe and plot. Since Cassie can "hear" a sort of afterthought coming off the dead she examines, from what I understood of the blurb, I had been hoping for more of a necromancy leaning variety of happenings, but it ended up being more of a – this character may or may not be some kind of psychic with visions, or is it the Sherlock Holmes kind of deductive superpower – loophole. I don't overly mind the ambiguity as I often find it adds a lot to a story when the author toys with the reader this way. It remains open to subjective interpretation which is always fun.
Buuuut when I picked up this read I was looking for proper paranormal shenanigans with maybe an active ghost or two at the very least, so ultimately I was left hanging.
All in all, I am definitely looking forward to reading the sequels as Cassie was a truly loveable protagonist and I'm eager to see her solve more cases and deal with whatever life throws at her with her wry and dark sense of humor. But also to get some answers as to a certain reveal at the very end which, while not a real cliffhanger, does work as a great hook to pull the reader towards book 2, Life Sentence.
Until next time,
Eleni A. E.