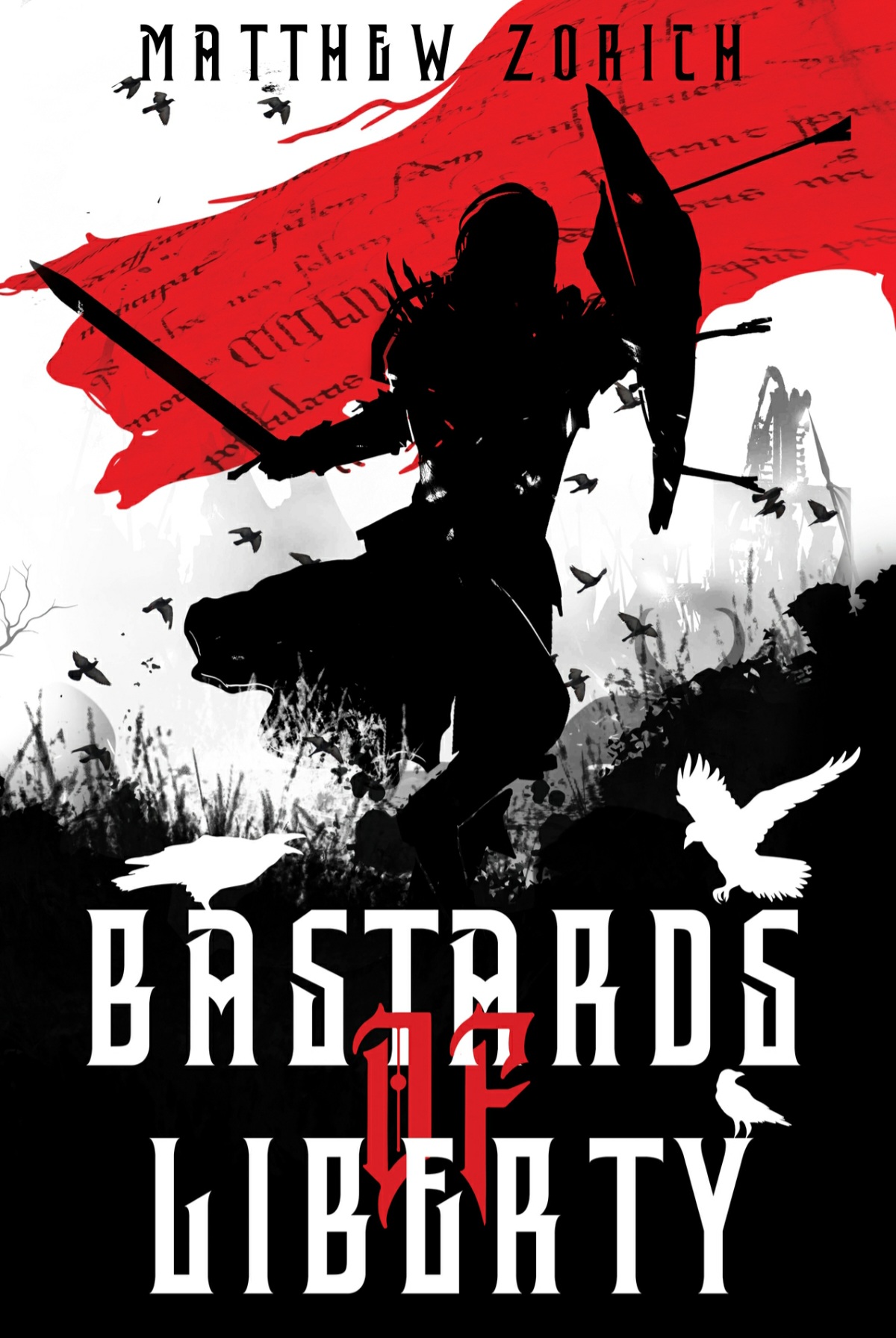 Rating: 8.5/10
Synopsis
In the heart of the Holy Imperium, a family's lives are shattered. Runt Ashburn, the youngest of three siblings, journeys to seek his father needing answers. His sister Alsyha, now an indentured servant to blacksmiths, plots her escape and revenge. At the same time, the oldest, Ashburn Benjamin, juggles the life of a soldier and the pressure of a father who's the General of an army. Political forces twist around the three siblings. Could one of their deaths lead to a revolution?
Bastards of Liberty features a gritty adventure and deep world-building in an alternative America where orcs, elves, and dwarves strive to gain the same rights as their human counterparts as they struggle under the yoke of a newly formed royal government.
Fans of the Dragonlance Chronicles, The Blade Itself Trilogy, and Game of Thrones will enjoy this journey full of plots, politics, magical universities, and unstoppable weapons mixed with sharp rogues, a drunken mage, a failed squire, and a grumpy line cook.
Review
Holy Strigbog's balls, move over, there is a new Grimlord in town, Matthew Zorich takes you on a trip through his dark, new world of Vineland of humans, elves, dwarves, orcs and goblins.
Bastards of Liberty is the first book of a new upcoming trilogy. The Conspiracy of Crows. The writing worldbuilding and setting are grimalicious. In a bleak world where politics, slavery and magic rule over the weak.
The story is told true multiple pov's, and the characters are absolutely fantastic. You can't help but feel them as no character is safe from the chop, as the author scythes through them like cutting wheat.
Even though there are a lot of dark moments, there are lots of good humoured and funny moments that will have you giggling to yourself, especially from one of my favourite characters, the Dwarf Angus with his drunkenness and witticisms.
Bastards of Liberty is a historical fantasy, and Grimdark, it's fast-paced, action-packed full of twists and turns that will leave you absolutely floored.
After the battle of the Reaping between the three nations, Vineland, Stouya, and Carigreed were brought to an end through magical destruction, left Vineland winners and with a big wage bill and a tyrant prince Damon and the Holy Imperium that wants to rule all Vineland and consolidate all independent city states through taxation and Blood.
It all starts in Grimwood when the Holy Imperium arrives with murder and mayhem. The Ashburn family is separated, Runt is on the run with the help of the Wizard Doc and his apprentice Maynard, while his sister Alysha is indentured into slavery.
Runt must find his father and brother, which will lead to meeting new friends and enemies along the way. Death isn't far behind them, and Runt vows vengeance on those who destroyed his home.
Fantastic storytelling and an ending that was like a punch in the face, hoping that we won't be waiting too long and anticipating to see what happens in book two Maiden of Storms.
If you love your fantasy grim, bloody, magical universities, magical weapons, and where the author doesn't hold your hand throughout, then look no further than Bastards of Liberty, very highly recommended….😁🖤💀🔥🗡