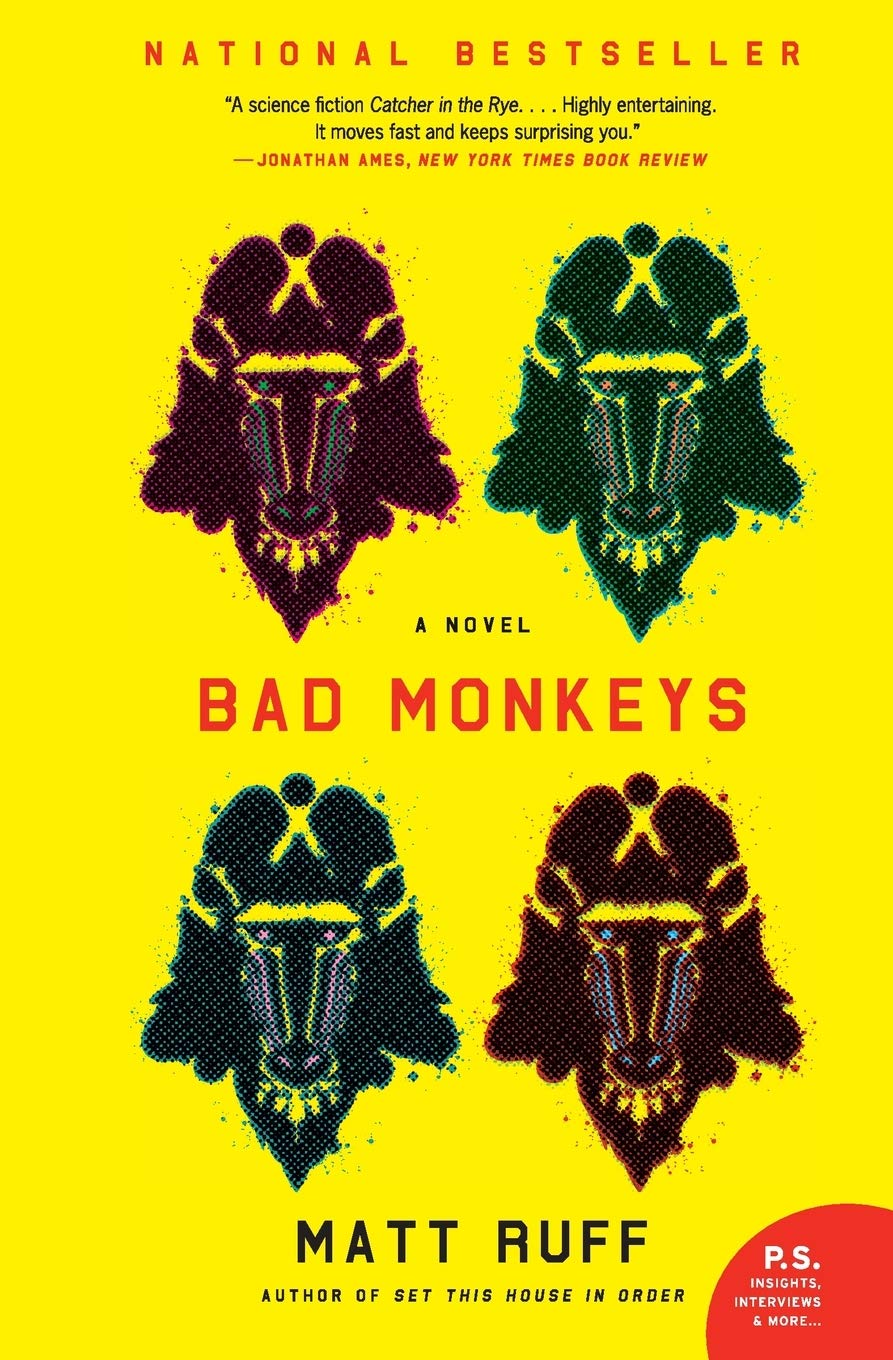 Rating: 7.5/10
Summary:
Jane Charlotte has been arrested for murder. She tells police that she is a member of a secret organization devoted to fighting evil; her division is called the Department for the Final Disposition of Irredeemable Persons – "Bad Monkeys" for short. This confession earns Jane a trip to the jail's psychiatric wing, where a doctor attempts to determine whether she is lying, crazy, or playing a different game altogether.
Clever and gripping, full of unexpected twists and turns, teasing existential musings, and captivating prose, Bad Monkeys unfolds at lightning speed, taking listeners to another realm of imagination.
Published: Print -Harper- 2007, HarperAudio – 2020
Pages: 256 pgs
Audio: 7hrs 14min
Narrated by: Gary Tiedemann, Emily Woo Zeller, Greg Tremblay
Review:
What does it mean to 'fight evil'? What does it mean to BE evil? Not just the mean spirited prank here and there, but the truly remorseless torment of another person – is that evil? Where would you fall if someone saw your every move?
These are some of the questions you'll explore in this twisting sci-fi mystery.
"Pay Attention"
This story plays out like a slowly unraveling thread. We receive the account of the plot through flashbacks during a sort of 'interrogation'. Enter Jane Charlotte, the all-outta-fs-to-give unreliable narrator recalling her account of past tragedy and a murder, all the while being challenged and points 'disproven' by the interrogator. But the lack of police evidence could just mean this mysterious 'rival organization' covered their tracks and made it appear that way, right? This tension stays taut throughout the book as we learn about Jane Charlotte's affiliation with the so-called 'Bad Monkeys' from her adolescent years to when she's in the current 'white room'.
Within the story are elements of Minority Report, and even Fight Club, where the 'bad things' are being performed by the 'good guys' to get rid of the 'bad guys' and you're not really sure who it pulling the strings, and who is the true force for good.
I enjoyed this ride of twists and the finale set-up and the journey to get there really disorients the reader. The dialog was well done and the character motivations were clear. Jane felt real, flawed, though trying to do right. The pace of this was steady and understanding Jane's true history gives the reader pause on where she falls on the moral compass.
The narration, I'll note, was superb as the interrogation question and answers were ready by 2 different narrators (Tremblay and Zeller, I believe) which helped the flow and get you into the feel of the book.
About the Author: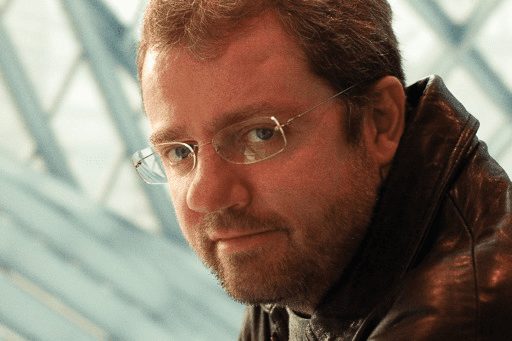 Matt Ruff is the author of the novels Lovecraft Country; The Mirage; Bad Monkeys; Set This House in Order; Fool on the Hill; and Sewer, Gas & Electric: The Public Works Trilogy. He lives in Seattle, Washington.
Website: bymattruff.com