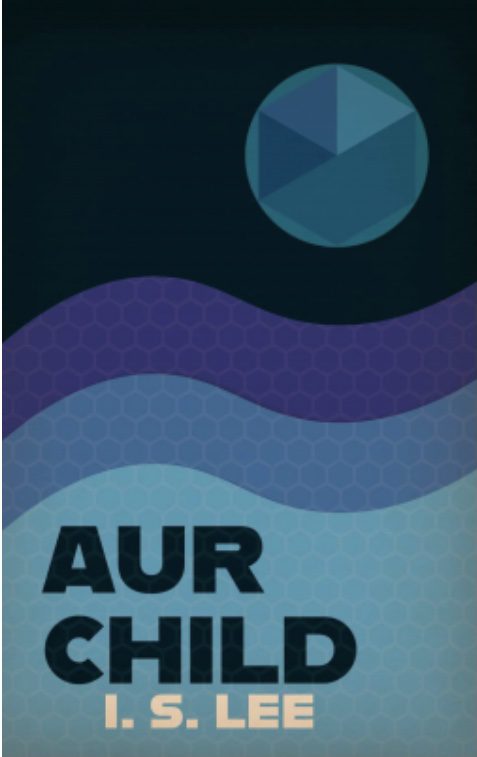 Rating: 8.5/10
Synopsis
Nordic noir meets hard science fiction in I.S. Lee's deep, twisting Aur Child.
Prepare to be lured into a multi-faceted, uncertain futurescape where the boundaries between right and wrong, good and evil, and heroes and villains are blurred by the complexities of their reality.
When a fisherman unwittingly discovers clues about other people wielding great technologies, fear and uncertainty of exposure throws both societies into conflict, and forces a clutch of artificial intelligence stewards to confront their own shortcomings. As real and virtual worlds collide, so too do the wordlviews that have caused this centuries-long stand-off.
"Meddle not with what we do not understand." Future-primitive Tellurians have enjoyed a peaceful coexistence with nature for centuries after the moment of technological collapse, described in ancient texts as Cloudburst. only the studied elders are aware of a diaspora virtual civilisation who secretly covets their energy… and their bodies.
Review
Aur Child is a deep and allegorical journey that will take you far beyond the page.
The story begins with a fisherman, Alai-Tiul, who belongs to a culture removed from technology. The people celebrate the rain, and listen carefully to the advice of matriarchal village elders, who guide society after 'cloudburst', a cataclysmic event in the distant past. If this all sounds very quaint and simple and peaceful to you, then you'd be absolutely right. It's gloriously quaint, mesmerically tranquil, and I absolutely adored the time that was spent grounding the story in this idyll. The plot takes a slow-burn approach while it builds, but the world is so fully realised, I could have happily stayed in Hill Village for thousands of pages.
Yet, this isnt just a gentle saunter through village life. It's a powerful exploration of what makes a soul, which forces the reader to confront their place in reality.
The book shifts from Alai-Tiul's quest to understand the weird technology that's exposed after a storm, to an AI-controlled facility in which humans exist as part of a virtual program, separated from their bodies. A triune of AI's run the simulation, and each of them is provided with a complete and rich arc. This isnt your typical approach to AI's, and the different trajectories this book takes really does bridge the gap between the technophobes and the technosavvy. Every viewpoint on the question of what makes us human gets a turn to shine.
The concepts and ideas tackled in this story are so huge, and its scope is so colossal, that Aur Child really did immerse me in the fullest sense possible. It wouldn't be accurate to say that I read this book. I savoured, pondered, and absorbed it. I won't spoil anything for you, but the strands of the story span so wide, the fact they weave together is a true testament to the author's skill and patience, not to mention the emotions it stirs.
The biggest strength of this book is the dense world-building, the understated calm that permeates throughout, and the superbly rendered cultures on both sides of the central conflict. Symbolism plays a big part of the narrative, but the near-biblical scale doesn't detract from what is otherwise a simple and beautiful fisherman's journey. If it were to be adapted for the screen, it would better suit a TV series than a movie. It won't be for everyone, owing to the lingering pace and lack of whizbang action, but for those who like their prose to be edifying and poignant, this delivers in spades.
If you're worried about the length of the book as to whether it's worth investing in, then I'm happy to report that your patience will be very much rewarded. The ending left me with all the feels. It's an experiential read, and although it may not be the most action-packed of tales, it's nonetheless visceral, engaging, spectacular, and most importantly, it's bursting with soul.