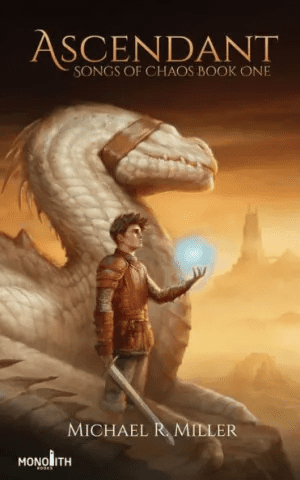 Rating: 10/10
Synopsis
Holt Cook was never meant to be a dragon rider. He has always served the Order Hall of the Crag dutifully, keeping their kitchen pots clean.
But then he discovers a dark secret: dragons do not tolerate weakness among their kin, killing the young they deem flawed. Moved by pity, Holt defies the Order, rescues a doomed egg and vows to protect the blind dragon within.
But the Scourge is rising. Undead hordes roam the land, spreading the blight and leaving destruction in their wake. The dragon riders are being slaughtered and betrayal lurks in the shadows.
Holt has one chance to survive. He must cultivate the mysterious power of his dragon's magical core. A unique energy which may tip the balance in the battles to come, and prove to the world that a servant is worthy after all.
**Disclaimer: I did receive a copy of the book from the author in exchange for an honest review, however this has not influenced my opinions**
Review
Whichever way you slice it this was a 5 Star book for me.. 10 out of 10, do recommend. Ascendant really did shock me but in the best way. I have recently been saying that YA hasn't bee working for me and that I dont feel like I get what i need from YA compared to the Adult books i read, however, I was completed blown away by this book.
I immediately felt for Ash and Holt and wanted to protect them. Michael knows how to create engaging characters that you can't help but root for. I laughed, I cried and i wanted to throttle the bad guys for trying to hurt my boys ( yes they are mine..fight me) but i had the best time. It is such a quick read despite it being a CHONK.
For my full review, head over to my channel.