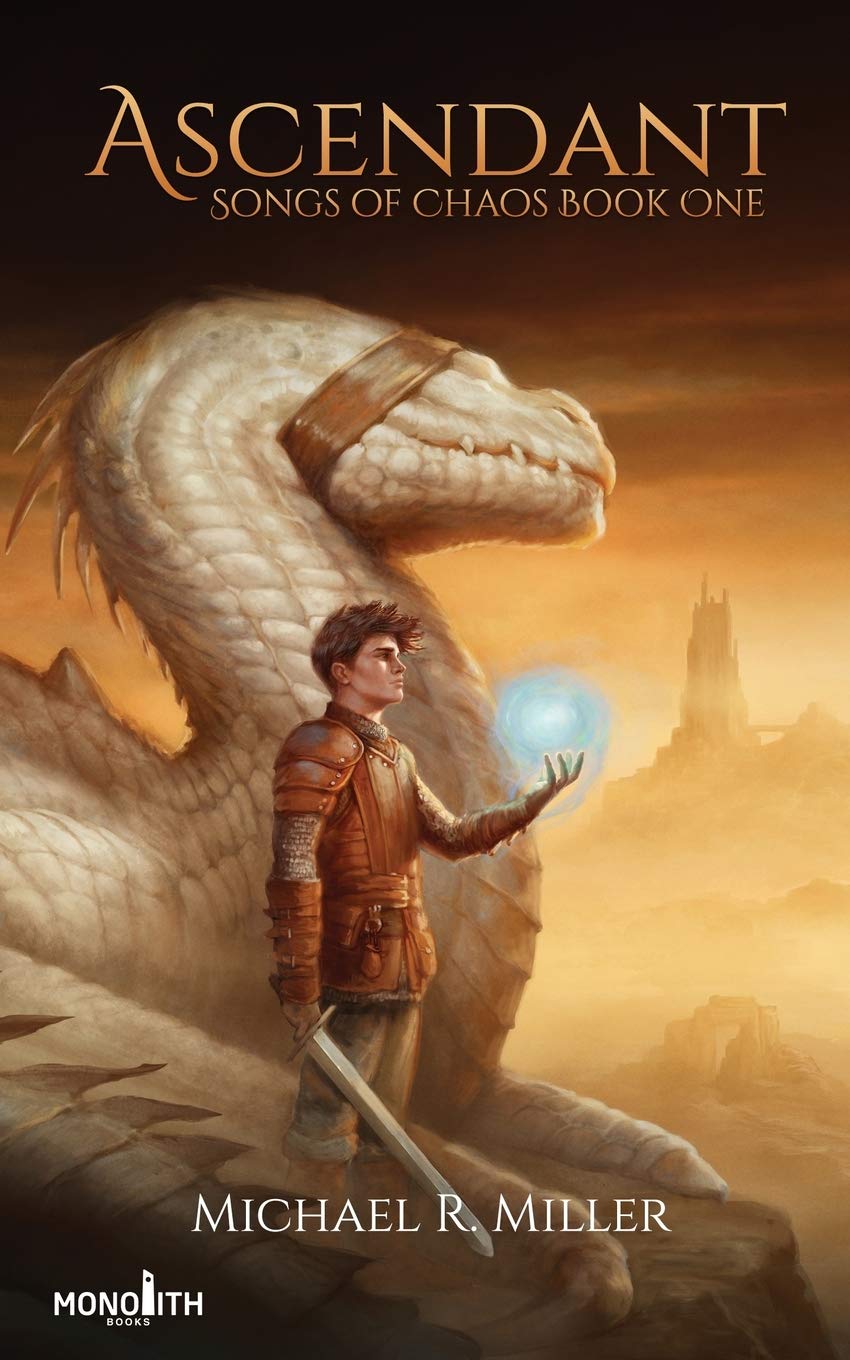 Rating: 9/10
Synopsis
Holt Cook was never meant to be a dragon rider. He has always served the Order Hall of the Crag dutifully, keeping their kitchen pots clean.
Until he discovers a dark secret: dragons do not tolerate weakness among their kin, killing the young they deem flawed. Moved by pity, Holt defies the Order, rescues a doomed egg and vows to protect the blind dragon within.
But the Scourge is rising. Undead hordes roam the land, spreading the blight and leaving destruction in their wake. The dragon riders are being slaughtered and betrayal lurks in the shadows.
Holt has one chance to survive. He must cultivate the mysterious power of his dragon's magical core. A unique energy which may tip the balance in the battles to come, and prove to the world that a servant is worthy after all.
Review
Ascendant had me hooked from the first couple of chapters. The author immerses you into a rich and vibrantly envisioned world and culture that you quickly learn is core to the story and the main character, Holt. A lowly, pot-boy, destined to become a Cook, like his father and his father before him. But Holt has other ideas.
The first thing that immediately worked for me was the culture and the hierarchical nature of the society, where a person's family name dictates their profession. This idea and aspect is established very early on in the story.
The world building, primarily established through the eyes of the protagonist, Holt, is brilliantly done. With a certain level of awe and naivety, the world of dragons and their honoured riders, their history and the mysteries of the scourge, are brilliantly woven throughout.
If you love with your eyes, death is forever. If you love with your heart, there is no such thing as parting.
Ultimately, this book is a character driven story. Aside from Holt, a wonderfully rounded young man who you just want to root for, there is a cast of equally wonderful characters. Talia, the princess dragon rider, Brode, the surly mentor, and Ash, the dragon that bonds with Holt, are the highlights.
Although categorised as Young Adult, I can assure you this book will appeal to adult readers and will resonate through the characters' relationships. The development of the friendship between Holt and Talia is so authentic. Two young people from different ends of their society, forced into a situation that neither of them are ready for, are forced to find a common ground in order to survive and fight. I loved their personal journeys and seeing their friendship evolve.
However, the most endearing and fantastic aspect of this story is the connection and developing bond between Holt and Ash. I absolutely loved the honesty, warmth, and empathy between the two – it really is brilliant.
I'm glad to experience the world as I do rather than not at all. And as for others of my kind, they can accept me or not as they choose. I will not allow my own worth to be determined by them.
With excellent plotting, storytelling, action sequences – the battle in the final quarter is heart-pounding – characters you'll love, a world and history that keeps revealing itself, and a mystery that keeps you hooked throughout, this is definitely one of the best dragon rider books you haven't read yet.
Ascendant gave me everything I expected from an epic fantasy dragon rider story – all the usual tropes are present, like coming of age, found family, good vs evil, magical bonds – but it felt so fresh and new. The author has taken a tried and tested formula and made it his own.
Emotional, exciting and earnest, Ascendant is a magical story that will capture your imagination, heart and soul.