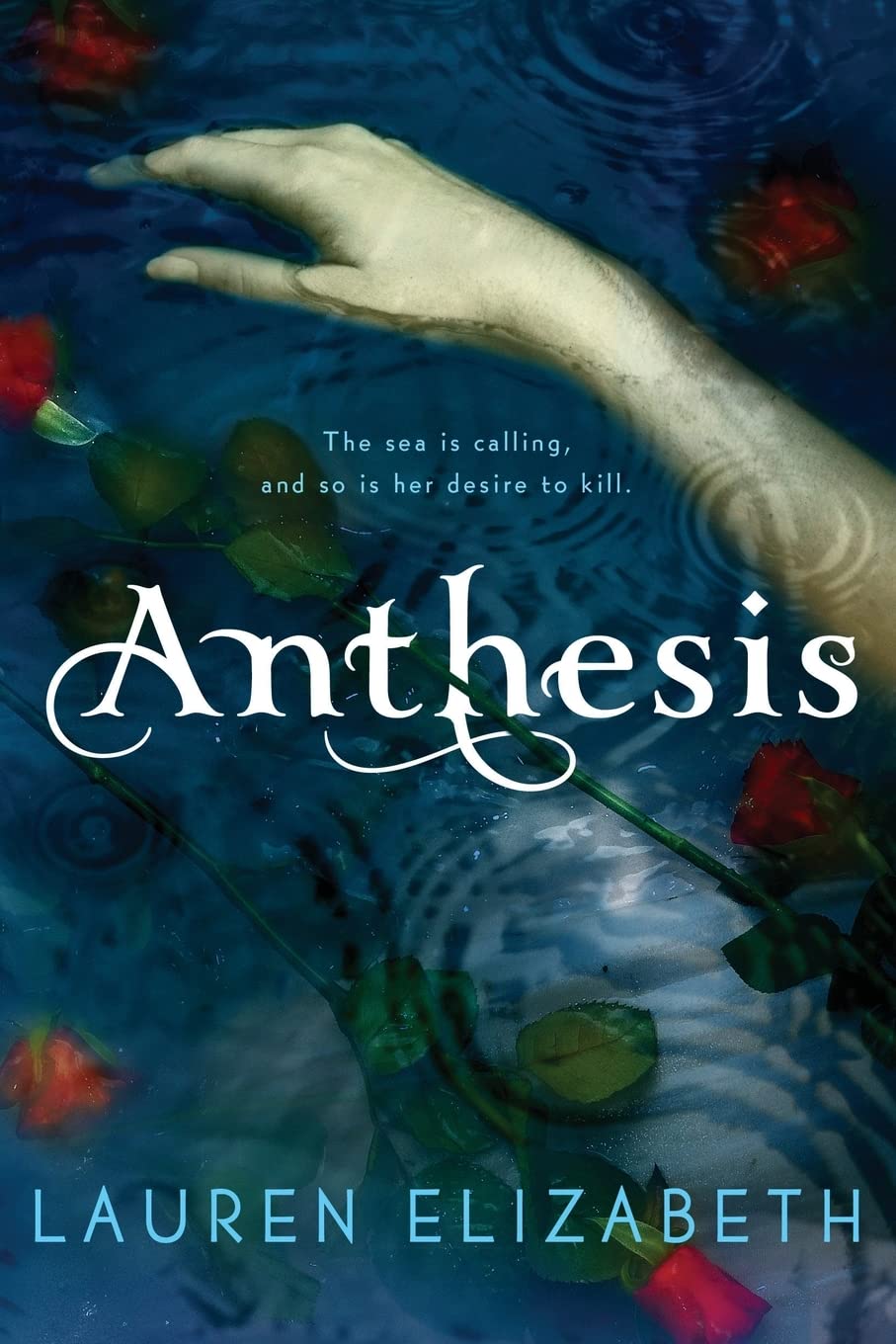 Rating: 8.5/10
Synopsis
Anthesis is the dark, alluring and tragic tale of the sirens who were cursed to kill for eternity.
As an immortal siren, Aglasia grapples with her body's desire to enchant, kill and feed on men, all while pretending to be human. When the chaotic and secretive siren Rossa forces herself into Aglasia's life, she reveals she needs help to transform a man into a siren. And though Aglasia has always craved solitude, she finds herself fascinated by this nomad and lends a hand.
But when the risks associated with creating such a powerful creature become life-threatening to Aglasia, Rossa and the innocent man who has become involved, Aglasia must uncover the truth of her past to save those she's grown to care for, all while resisting her darkest desires.
Review
I'd first like to thank the author for the ARC of this book. I was gifted a copy, with a personalised note in the front as well (so kind!) for review and am sharing my honest opinion.
This story is a dark, gritty fantasy with a dash of romance. When I say dark, I do mean dark, so please check trigger warnings before reading. Nothing is sugar coated here.
The book follows Aglasia, a siren who lives hidden among humans. From the outside her life may look fairly normal, but on the inside it's anything but. This story tells of how she meets another siren called Rossa, who barges her way into her life and offers her the chance to try and make a male siren; as a way of giving both of them some companionship and to help them deal with their desire to kill any human male they meet.
Firstly, I have never read a story about sirens before. I didn't know what to expect from this book, but I dove right into it and was very pleasantly surprised. The book is part urban fantasy, part mythology, part grimdark and part romance. The mix is done really well. I found the world building and the explanation of the magic well done, and interesting to follow. The descriptions can be quite intense, which adds a lot to the overall vibe of the book. The gothic vibe is very cool! I liked the idea of siren's living in the modern world. This story shows these creatures for what they are. They are not glorified at all. The book really explores the evil side of them, while at the same time developing a main character who we grow to care about and empathise with. If you are a fan of morally grey protagonists, here you go folks!
Another aspect I really liked was the strong female characters and relationships. Aglasia is a great FMC who grows throughout the book to let people into her life in a way she never did before. The way we get inside Aglasia's head as she literally eats men to quell her desires was not the focus of the book overall, but we get enough introspection to help us feel connected to her as a character and to her struggles and guilt. Her relationship with Rossa and the portrayal of found family was really heart warming here. It's like Aglasia is a grumpy old nana and Rossa is a bubbly ball of personality who just won't leave her alone, and the dynamic really worked for me. I also really loved how the dark tone of the book was offset by the use of a lot of dark humour, particularly through Rossa's character. Many scenes had me smiling and genuinely laughing. I really felt like this added a lot to the book overall.
My main improvement suggestions would be that it would have been nice to see Hunter's character developed a bit more. He was a great addition and I feel like there is potential for more from him in this story moving forward. Hopefully we get to see that in the next entry. I also wanted more history of the three sisters as this would have helped flesh out the reveal at the end. I did fell that things with this aspect could have been slowed down and explored a bit more.
Overall, this book was really enjoyable and I would love to read the next works by this author. A great debut novel! This is a type of fantasy I may not have read if I hadn't been given the chance, as I tend to stay away from squeamish things, but I was so surprised at how much I loved this book. Thanks again to the author for the copy.
This book releases on November 3rd.