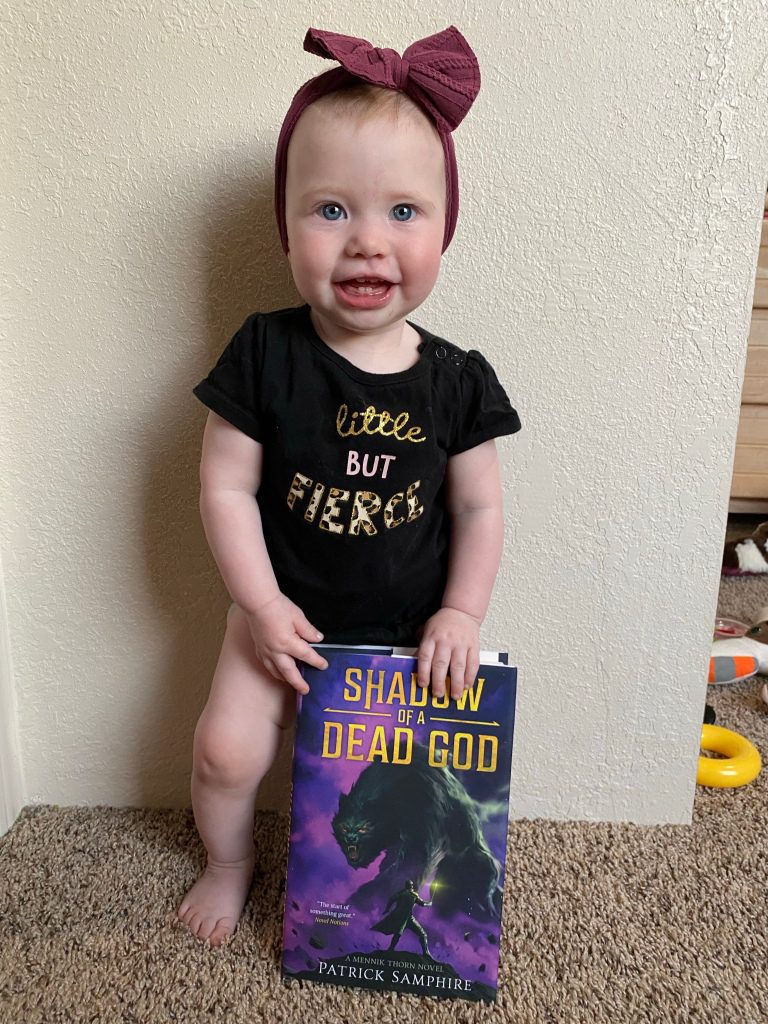 Rating: 9/10
Synopsis
I was a grown man, damn it, and a mage of Agatos. Armies fled before me. Demons quaked in fear. Small animals gave me a wide berth. Babies cried when I smiled at them.
Mennick Thorn is a broke mage for hire with an attitude problem and a tendency to make all the wrong enemies. So when one of his few friends comes to him for a favor, of course he'll help out. But when a simple heist escalates to him being framed for magical murder, Mennick is going to have to get serious…or die trying.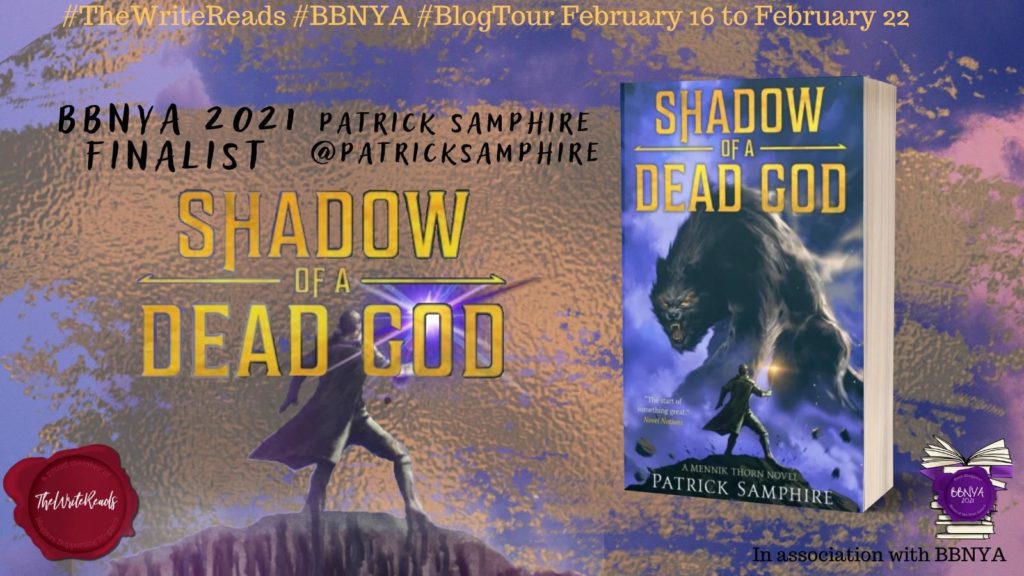 Review
Shadow of a Dead God by Patrick Samphire reads like the best urban fantasy out there. The twist? It's set in an original, high fantasy world with dead gods, ghosts and fascinating magic. Samphire manages to balance the world building and the suspense of the ever-escalating murder mystery perfectly.
Mennick Thorn is the central character, it's told in first person through his POV. Very quickly, you're sucked into his world and can't help but be intrigued and like him right away. Mennick has all the charm and sarcasm of the giants in Urban Fantasy but never sounds like an imitation.
Mennick doesn't get the whole spotlight, though. Benny, his best friend, and Sereh, Benny's daughter, feature throughout quite a lot of the novel. Benny's friendship with Mennick feels very authentic and believable. The dialogue between them is quippy and often hilarious. Sereh is an odd one, I feel the less known about her going in, the better. But she does offer some moments for Mennick to show some heart, as well as scare the shit out of him. Dammit, I've said too much.
We spend the entirety of the novel in one city and by the end, you'll feel like, if not a resident, you've vacationed there a few times. The layout and breakdown of classes is explained as we explore the cities and unfolds in a very natural and organic way. Never does it feel like info-dump, and never does it feel like you're lost.
Other than UF, I would recommend this series to anyone who enjoyed Luke Arnold's The Last Smile in Sunder City. Shadow of a Dead God is a fast-paced, laugh-a-minute, whodunnit set in a rich fantasy city steeped in lore and dirty politics. Nectar for the Gods is now in my top anticipated reads and Mennick Thorn has serious potential to become a favorite series of mine.