---
Rating: 9.5/10
Synopsis
A collection of the first eight books in Kazu Kibuishi's #1 New York Times bestselling series!
After tragedy strikes their family, Emily and Navin move with their mother into the old, mysterious home of their great-grandfather. On their first night in the strange house, Emily and Navin's mom is kidnapped by a tentacled creature. Determined to rescue her, Emily and Navin are led into a world of robots, talking animals, flying ships, new friends… and enemies. Emily learns that she is a Stonekeeper and essential to the survival of this world, and that her incredible story is only just beginning.
Review
Thanks to the publisher and author for a box set of Amulet for review consideration. This did not influence my thoughts or opinions.
*Note: this is a review of the entire finished series up to this point in time. Kibuishi is hard at work on the final chapter – #9 – which has yet to receive a release date.*
Random reader: "So David, how long did it take you to read an 8 book series totaling 1,614 pages?"
Me: "Uhh, about 2-3 hours total over the course of 3 days. You know, because adulting with a 9-month old."
Random Reader: "Wow! It must be pretty good, huh?"
Me: "It may be one of the best graphic novel series I've ever read. So yeah, I'd say 'pretty good' is a VAST understatement. Maybe the biggest understatement of the century."
Amulet is what you get when you combine Final Fantasy, Lord of the Rings, and Studio Ghibli into a graphic novel format. While it is geared toward a MUCH younger audience than myself, I cannot think of a more engaging and enjoyable series that I've read. Kibuishi has produced something so special here and I cannot wait to share it with my daughter.
So, I actually started out only giving Book 1 a shot because I never truly know if a elementary/middle grade graphic novel is going to: A. Appeal to me, B. Stay with me, or C. Be good enough for me to continue the series. Well, after finishing and setting it aside, I immediately grabbed Book 2 and dove right in. To say I was hooked after the first 185 pages is putting it lightly.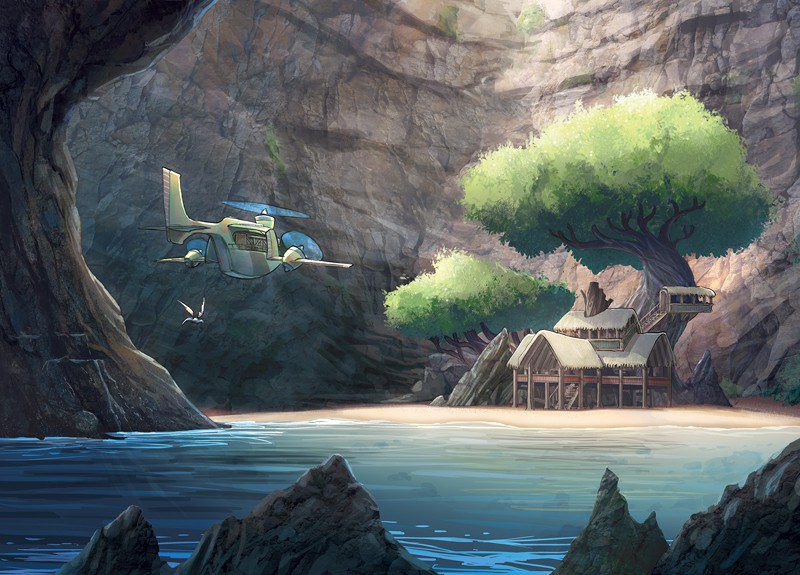 This series has just about everything I look for in a fantasy series: a fantastic slate of characters (including a very strong female lead), excellent world-building, ANIMAL COMPANIONS (YAAAAAAS), and some of THE most gorgeous artwork I've had the pleasure of setting my eyes upon. It just ticks every. single. box and I didn't want it to end.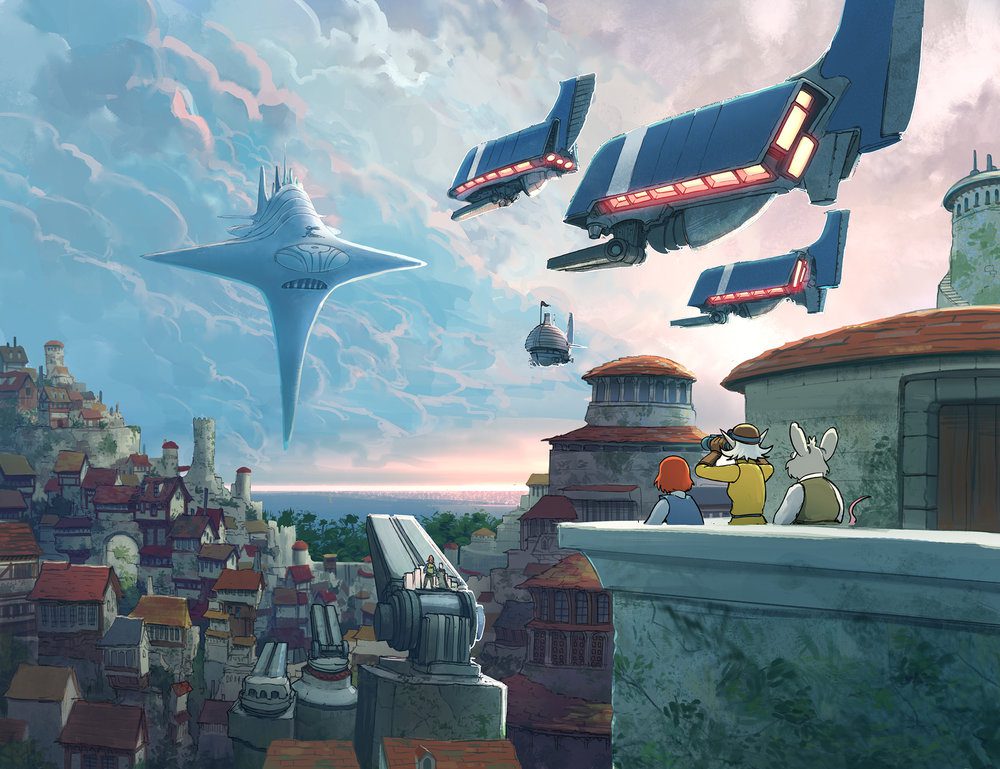 While it has some of the tropes we see in tons of fantasy today (i.e. the chosen one, the evil overlord, the powerful artifact, the quest, etc.), Kibuishi manages to make it feel new and refreshing. The baddies aren't exactly who we thought they were, the good guys don't always win, the quest itself takes several turns instead of being straightforward, and the powerful artifact (and in this case, artifacts) goes a little deeper than just being used to fend off evil.
While the series, like all series out there, has pace regressions to further immerse the reader into the world and its history, these didn't so much impact my favor toward the series; it honestly gave me more of an investment in how it ends. It also gives you a better understanding of the motivations behind each character, which immerses you further into the storyline.
All in all, this is a 100% recommend.