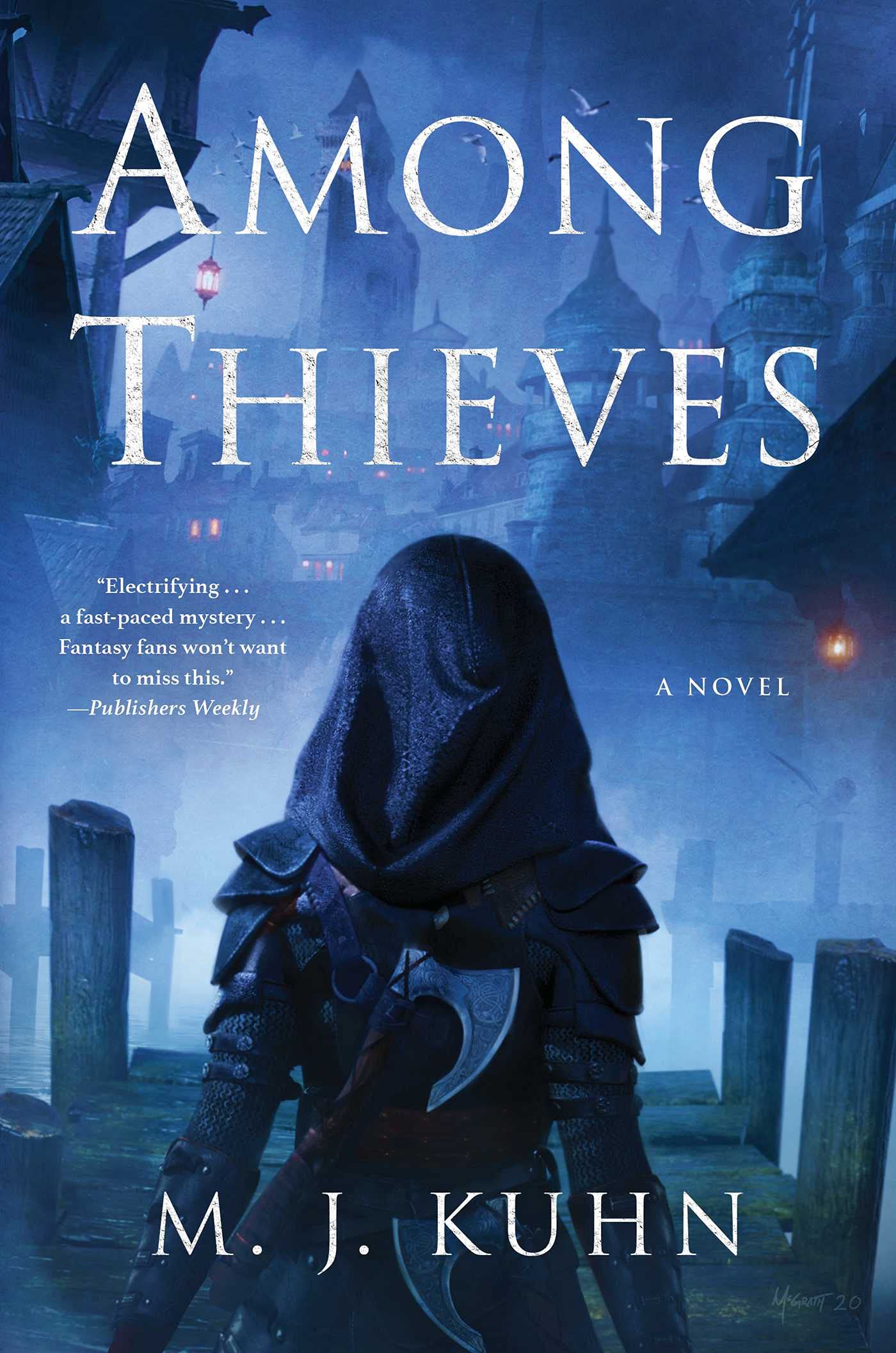 Rating: 8.0/10
Synopsis
In just over a year's time, Ryia Cautella has already earned herself a reputation as the quickest, deadliest blade in the dockside city of Carrowwick—not to mention the sharpest tongue. But Ryia Cautella is not her real name.
For the past six years, a deadly secret has kept her in hiding, running from town to town, doing whatever it takes to stay one step ahead of the formidable Guildmaster—the sovereign ruler of the five kingdoms of Thamorr. No matter how far or fast she travels, his servants never fail to track her down…but even the most powerful men can be defeated.
Ryia's path now leads directly into the heart of the Guildmaster's stronghold, and against every instinct she has, it's not a path she can walk alone. Forced to team up with a crew of assorted miscreants, smugglers, and thieves, Ryia must plan her next moves very carefully. If she succeeds, her freedom is won once and for all…but unfortunately for Ryia, her new allies are nearly as selfish as she is, and they all have plans of their own.
Review
Among Thieves is the debut novel from author M.J. Kuhn, but you'd never guess that from reading it. Among Thieves is a slick heist novel centered around a group of outlaws planning and attempting the heist of a priceless object from the one place in the world that may be impossible to burgle and the last man in the world they'd wish to piss off. What follows is a story chock full of adventure, mayhem, and snark. I'm so angry that I sat on this ARC for so long!
"Patience, loves," she murmured to the half dozen axes lining her belt. "You'll get your chance, don't you worry."
Like I said above, the story is centered around a group ne'er-do-wells who are planning to steal something from the most powerful man in the world. I've seen the comparisons to Bardugo's Six of Crows, but I haven't read that series and can't comment on the accuracy of it. What this instantly reminded me of though was The Lies of Locke Lamora. There are a bunch of similarities between the two, the main being that our protagonists and POVs are a group of anti-heroes with loose morals and tons of wit. Each of the crew bring their own specialties to the table. There's Ryia, the enforcer, Nash, the smuggler, Ivan, the master forger, Tristan, the quick-handed pickpocket, and Evelyn, the disgraced former captain of the royal guard. Where Among Thieves really differs, and I think shines, is in the twisting narrative and ever changing and often conflicting loyalties of the main characters. Through their respective POV chapters, we learn the histories and motives behind each of the members of The Saints and what they each have to gain by betraying their gang and taking the prize for themselves. This brought a lot of fun to the story as I was constantly reevaluating who I wanted to see come out on top! Even so, I didn't really get to know the characters as much as I had hoped for, but that may be due to the type of story Kuhn was telling. With the split POVs, it feels like we don't get enough time to live in each of the characters heads and really know them, even if we do understand their motivations.
"Good people never end up in power, Captain. They don't have the stomach for it."
One of the most impressive things about Among Thieves is how much worldbuilding Kuhn manages to pack into the pages without it feeling like we're reading a history textbook. Each of the characters have their own histories and are from all across the world and with the chapter to chapter POV changes, Kuhn was able to scatter in a ton of worldbuilding and make it feel natural in a way that it never took me out of the narrative. Speaking of the worldbuilding, the world of Among Thieves pulled me in and kept me wanting to know more from page one. The mystery of the item at the center of the heist and the all-powerful Guildmaster and his army of Disciples and Adepts filled me with questions and kept the pages turning. He who controls the Disciples and Adepts control the world and the Guildmaster uses this to his advantage at every turn. The magic system is pretty soft, but very fun nonetheless. It basically boils down to two different types of users, ones who can do telekinesis-type magic and those with heightened senses. Nothing was overtly explained, but I don't think this type of story really needed it to be completely ironed out.
I really enjoyed Among Thieves and am impressed by the fact that this is a debut. It doesn't read like one! I can express just how fun of a read this was! Ocean's Eleven meets The Lies of Locke Lamora, with the caveat that everyone on the team has secret plans to screw over everyone else. Add in a cool world ruled by a man nearly made a god by the awesomeness of his power and you've got a sweet cocktail. The only thing that really brought this down for me were the characters being a little underdeveloped, but even that feels like I am being nitpicky. Overall, Among Thieves gets a glowing recommendation from me and I can't wait to see what Kuhn does next! Hopefully, Among Thieves 2: The Thieves Among Us.
"Simple." Clem's lips curved into a smile that might have been handsome if it wasn't for the insanity lurking at its edges. He pulled Efrain Althea's severed finger from his pocket and set it delicately on the table before lifting the teacup to his lips. "We ruin them all."