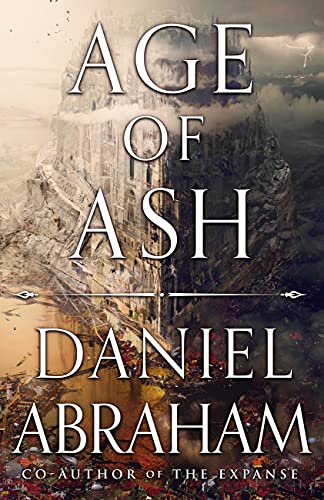 Rating: 6.5/10
Synopsis
Kithamar is a center of trade and wealth, an ancient city with a long, bloody history where countless thousands live and their stories unfold. This is Alys's.
When her brother is murdered, a petty thief from the slums of Longhill sets out to discover who killed him and why. But the more she discovers about him, the more she learns about herself, and the truths she finds are more dangerous than knives.
Swept up in an intrigue as deep as the roots of Kithamar, where the secrets of the lowest born can sometimes topple thrones, the story Alys chooses will have the power to change everything.
Review
Thanks to the publisher for an advance reading copy for review consideration in exchange for an honest review, this had no bearing on my thoughts or feelings.
My initial reaction was that this was a good book, not a great book. However, the more time that passes, the more I'm finding that this book is really sticking with me. There are two main POVs in this story, and as the story progresses their relationship really evolves through different stages. Alys is the main POV and she deals with grief as well as betrayal, both of which allowed her to grow as a character and provided more depth to her motivations. Alys had a great full circle moment that put a smile on my face at the end. 
What is really keeping my brain occupied though days later, is the political layers present in this book. There is manipulation at each level and underhandedness in spades. I won't go into spoilers but the monarchy has a really unique characteristic in this one and it is an idea that just has so much potential. I'm really not sure where the narrative is going after book one purely cause there are so many paths forward after this story. The first book is able to stand on its own at this point but all Abraham needs to do is pull at one of the threads and I'll be sucked in again.
The setting is reminiscent of any typical fantasy setting with towers made of stone and slums made of wood and the poor throwing their night pots out into the streets and the rich having primitive sewer systems. It was similar to how I envisioned King's Landing from A Song of Ice and Fire. I will say that it's rare these days to have a new epic fantasy story without a big sweeping continent or country with a vast setting, that is not the case for Age of Ash. The story takes place only in the city of Kithamar, with some alluding to the land beyond and it didn't feel like any more depth was needed. The city was rich in detail with different sectors of the cities home to different populations.
Overall, Daniel Abraham is already known as a phenomenal writer after the Long Price Quartet, the Dagger and the Coin as well as his co-written sci-fi epic, the Expanse but I expect this trilogy will only serve to solidify that role as the political intrigue and betrayal deepens. Right now my rating is 6.5/10 but that is because it was a bit of slow-burn start to the trilogy. It releases today (Feb 15th, 2022) so check it out, and I highly recommend the audiobook as well!