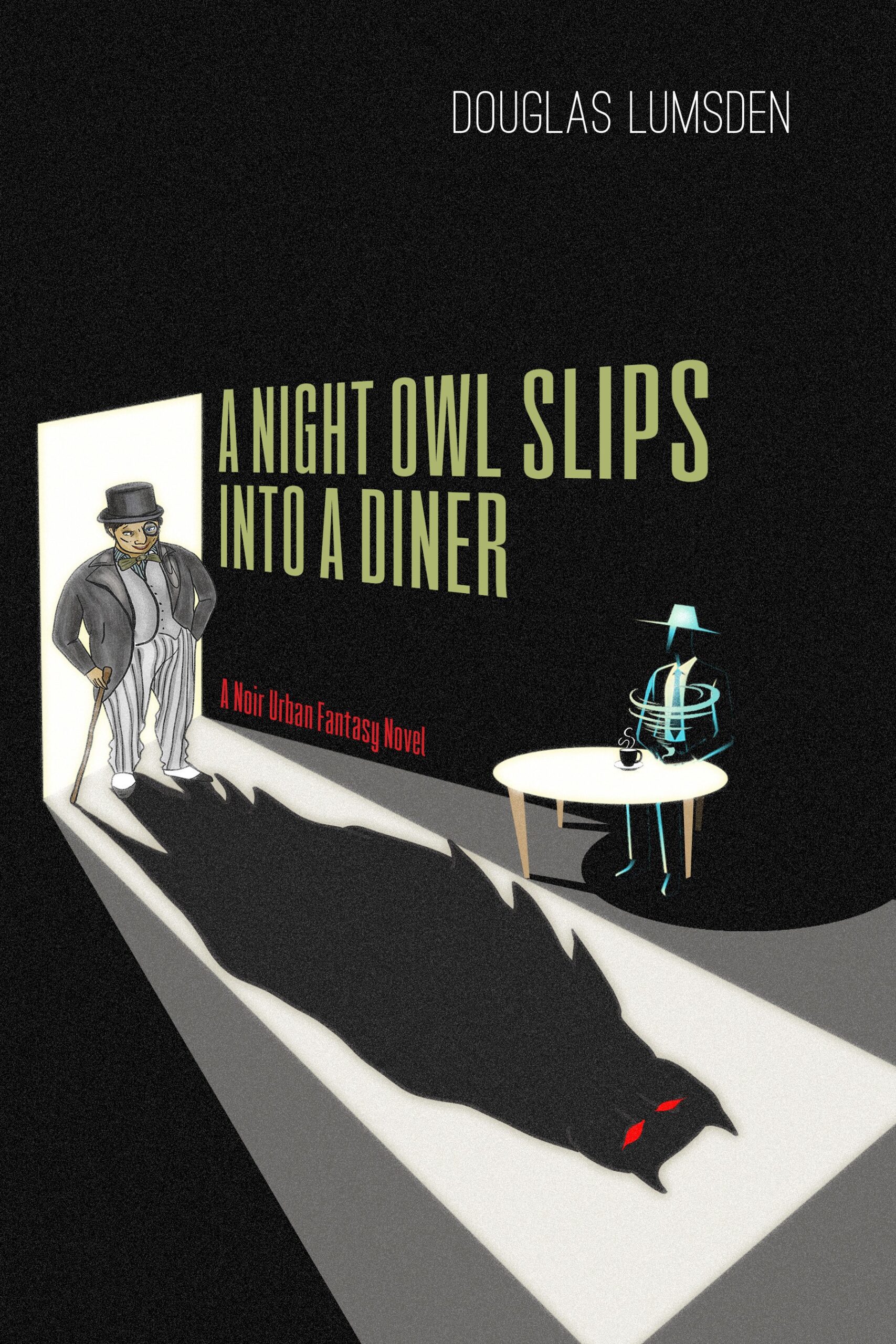 Rating: 9/10
Synopsis
A routine case of industrial espionage pitches hardboiled P.I. Alexander Southerland headlong into a maelstrom of shadowy political intrigue and deadly supernatural mayhem—not to mention some malevolent owls and the mysterious 'boy who talks backwards'!
After his exposure of a white-collar thief has harrowing consequences, a guilt-ridden and disconsolate Southerland roams the mean streets and dark alleys of Yerba City seeking to uncover a secret so stunning—so staggering—that just knowing it could unravel the bonds that keep the social order from dissolving into chaos!
Review
This is book 4 in the series and once again we are thrust back into the dark underbelly of Yerba City. With our hero, Alex (Alexander Southerland) up to his neck in trouble.
Cards on the table I have been a fan of this series from the first book, so I can't promise an entirely unbiased review. What I can promise is that Douglas has delivered another cracking instalment in his Noir Urban Fantasy series.
I won't try to summarise the preceding books in detail but for those not familiar with the series. This world is one adjacent in some ways to our own, think a 1950's America but one with some modern technology (phones, computers, the internet etc). However, that's where the similarities end, in this world we have fantastical and terrifying creatures co-existing with normal humans. Think 500-pound Trolls, were-rats, witches, gnomes, elemental spirits, elves and many more all under a government controlled by an ancient Dragon Lord (yes that's right!). Alongside that we have a hardboiled PI Alexander Southerland (Alex), an ex-war vet with good heart, an often unhealthy relationship with the bottle and a habit of taking physical punishment that would kill a lesser man. Think of a detective story in the vein of Raymond Chandler with some awesome urban fantasy liberally mixed in. As reader I'm always keen to expand my horizons and learn more about new cultures, I'm pleased to note that as with his past books, Douglas continued to incorporate Meso-and North-American native cultures and mythologies into the story.
At the start of the book, we find Alex involved in an industrial espionage case that very quickly escalates into the involvement of this worlds equivalent of the CIA. That being the Lord's Investigative Agency (LIA), an agency personally answering to the Dragon Lord himself.
A large part of what I liked with this story and the series for that matter, is that the fantasy elements whilst being a central part, don't distract from crime/ noir aspects. Both are blended so skilfully that we don't bat an eyelid when Alex spirit walks as means to carry out some next level computer hacking for instance. This merger of the genres really produces a rich and layered story.
Whilst Alex thinks of himself as a loner, the scale of what he is facing means that (whether he likes it or not) he will need to call on the assistance of his motley collection of friends and acquaintances- not all of whom are human.  Such as Crawford (wererat), Chivo (a nightmarish creature and consumer of dubious food inc uninvited guests), Lubank a morally grey gnome and lawyer (guess that goes with the territory), Badass & Smokey (wind elementals).
Past books have found Alex facing a number of different threats but this time around he is playing with the big boys and the consequences both for him personally and for the wider world escalate accordingly. Theres a scene where is Alex is subject to one of the most harrowing torture scenes that I have read – I have it on good authority the scene may have been inspired by the classic movie, The Marathon Man (the younger crowd may have to google it). It certainly stayed with me long after I had read it and was just once instance that reinforced that the stakes are higher than ever. The character of Deet (who is central to the torture) is definitely one of my new favourite villains.
So as to avoid the dreaded spoilers, I don't want to give away more of the plot. But in  summary, we have our trusty PI up to his neck in trouble taking on a megalomanic gnome, industrial espionage, a giant shape shifting owl, government spooks and a conspiracy that could shake the very world he is part of… seriously what more could you want? Luckily there are 6 books in the series with a 7th in the works so there is plenty more to enjoy.
Whilst the book could be read out of sequence (and still thoroughly enjoyed), I would recommend starting at the series from the start as each book builds on both the characters but the wider world they are part of. To aid you in this I have listed the series below:
Alexander Southerland Series:
A Troll Walks into a Bar
A Witch Steps into My Office
A Had Rises from the Abyss
A Night Owl Slips into a Diner
A Nymph Returns to the Sea
The Blood Moon Feeds on My Dreams
…………