With Mark Lawrence's heavily anticipated 'Grey Sister' hitting bookshelves on April 3rd of this year, I wanted to hold a contest and give readers the chance to read Red Sister (First Book of the Ancestor)  before its release.
*Open to US Only*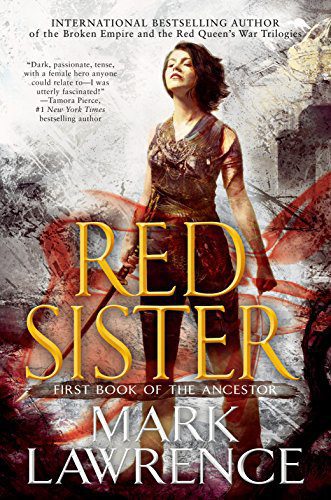 The international bestselling author of the Broken Empire and the Red Queen's War trilogies begins a stunning epic fantasy series about a secretive order of holy warriors…

At the Convent of Sweet Mercy, young girls are raised to be killers. In some few children the old bloods show, gifting rare talents that can be honed to deadly or mystic effect. But even the mistresses of sword and shadow don't truly understand what they have purchased when Nona Grey is brought to their halls.
A bloodstained child of nine falsely accused of murder, guilty of worse, Nona is stolen from the shadow of the noose. It takes ten years to educate a Red Sister in the ways of blade and fist, but under Abbess Glass's care there is much more to learn than the arts of death. Among her class Nona finds a new family—and new enemies.
 
Despite the security and isolation of the convent, Nona's secret and violent past finds her out, drawing with it the tangled politics of a crumbling empire. Her arrival sparks old feuds to life, igniting vicious struggles within the church and even drawing the eye of the emperor himself.
Beneath a dying sun, Nona Grey must master her inner demons, then loose them on those who stand in her way.
I have three (3) mass market paperbacks up for grabs thanks to the amazing people over at Ace. To be eligible for the contest, please see the below:
Like 'FanFiAddict' on Facebook = 1 entry
Like and/or Comment on the Facebook Post Announcing Giveaway = 2 entries
Share Contest Facebook Post = 3 entries
Follow 'FanFiAddict' on Twitter = 1 entry
Like Pinned Post on Twitter = 2 entries
Retweet Pinned Post on Twitter = 3 entries
Leave a Comment on This Post = 1 entry
Like This Post = 2 entries
Follow the blog = 3 entries
This contest will officially end at midnight CST on Friday, February 23rd.
Winners will be announced the following Monday, February 26th.
If you cannot wait until the end of the month to read Red Sister, you can purchase it over at Amazon.
And, on April 3rd, experience…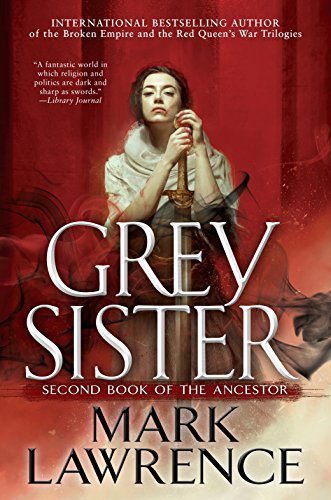 The second novel in a brilliant fantasy series from the international bestselling author of Prince of Thorns.
Behind its walls, the Convent of Sweet Mercy has trained young girls to hone their skills for centuries. In Mystic Class, Novice Nona Grey has begun to learn the secrets of the universe. But so often even the deepest truths just make our choices harder. Before she leaves the convent, Nona must choose which order to dedicate herself to–and whether her path will lead to a life of prayer and service or one of the blade and the fist.
All that stands between her and these choices are the pride of a thwarted assassin, the designs of a would-be empress wielding the Inquisition like a knife, and the vengeance of the empire's richest lord.
As the world narrows around her, and her enemies attack her through the system she is sworn to, Nona must find her own path despite the competing pulls of friendship, revenge, ambition, and loyalty.
And in all this only one thing is certain: there will be blood.
Pre-order on Amazon