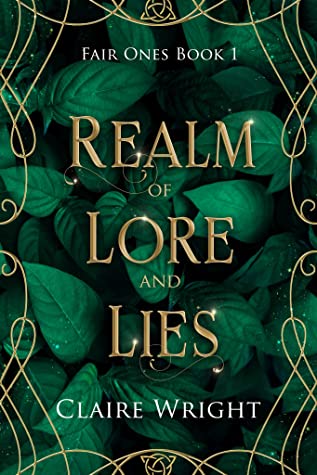 Rating: 8.5/10
Synopsis
In a land that harbours two realms, magical creatures and dangerous games are a way of life and death for the travelling Fianna clans. It is an honour to visit Tír na nÓg, even if the price is pretending Fair Ones don't hunt humans for sport.
Ireland native Aisling never imagined she'd be alone, living a double life. But when your family shares the ability to see through fae glamour, keeping secrets isn't something you do for fun. You do it to stay alive.
A murder leaves Aisling motherless, thrusting her into the position of matriarch in a world she thought she'd never return to. Teaming up with an unlikely band of allies for a competition steeped in peril, she can't resist the distraction warrior Setanta offers. Brooding, gorgeous and impossibly strong, he gives her a chance to be something she never could before-herself.
Bonded by troubled pasts and deadly circumstances, the team of misfits must face damaging truths as they try to stop their worlds from colliding.
Review
Thank you to the author and publisher for sending my the ARC copy of this book in exchange for an honest review.
This book follows the story of Aisling (Ash) Breen, a college student who ran away from her clan years prior and is now studying archaeology. Her only contact with her previous life or family is through letters she receives from her brother. That all changes one day when she gets caught up in a murder that hits close to home and thrusts her back into her old life as she steps up to take her place in the clan.
I'm a sucker for a good murder mystery, and here we have not only that but a fantasy as well, with a dash of slow burn romance, set in Ireland with links and connections to Irish mythology. All together that makes a pretty sweet package. The plot has lots of twists and turns to keep you on your toes, and while the start is a little slow, once it gets going I couldn't stop turning the pages.
I don't know much about Irish history or mythology, but that didn't hinder my enjoyment of this book in the slightest. Everything fell into place with a little bit of time and I found myself swept up in the story quite easily.
Starting with what I loved the most; the characters. We follow four POV characters overall; along with Ash we have Tiernan, Maebh and Set. I loved the latter three the best, and really found the 'band of misfits' feel to the group worked so well for this story. Every character has their own voice, their own struggles and journey they go through and I found each POV offered something different and interesting. The group dynamics were fun, and lots of moments were thrown in for relationship building and development which for me is always a huge plus. The author really puts time in to balance plot with character, which as a reader I really appreciated. There is a romance angle that is explored, though it is very slow burn. I personally loved this part and I look forward to seeing where this goes.
The story is set in two worlds; our land and the faerie realm that runs parallel to it. The lore has lots going on, with the clan politics as well as the magical aspect to the story, and there are lots added in that make me think there is much more to come as well. Some of the finer details I thought could have been explained a bit more clearly to make things smoother, but the story is very much set up for book two which will hopefully go into more depth when we get there.
My main low point in this one was that I honestly found Ash, the main FMC, a bit bland. For me the story really picked up when the other characters came on the scene. The second half of the book where Ash finds her feet and takes a stand were more enjoyable for me, and I did like her arc overall but it definitely took me a while to get invested in her.
Overall, a minor gripe in what was a really fun read. Book two is set up really well too and looks like it will be a banger.
This book comes out on October 3rd.