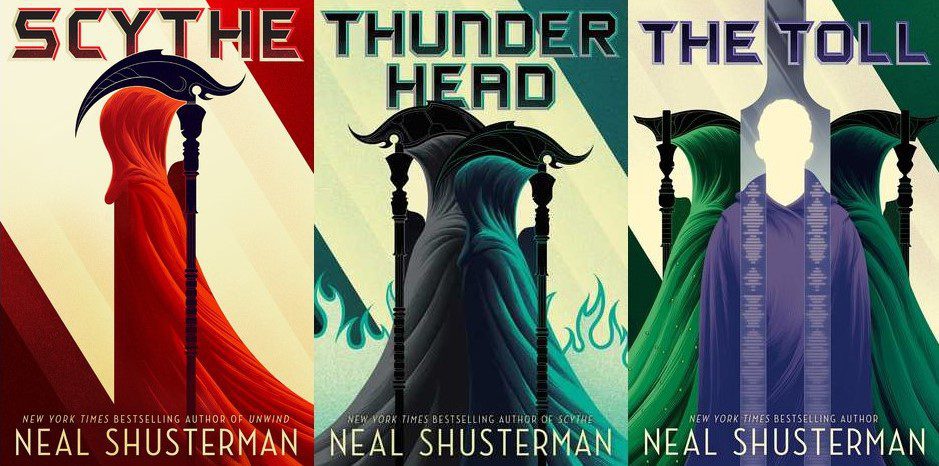 ---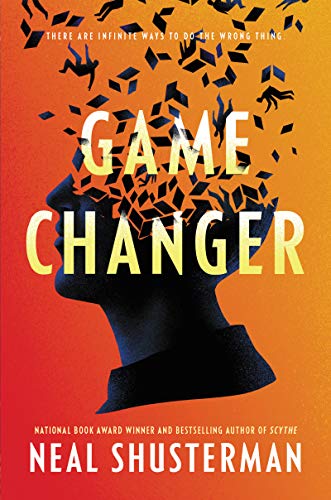 Welcome to FanFiAddict.com. Today, I have the AMAZING pleasure of chatting with author Neal Shusterman who is the award-winning author of the Arc of a Scythe trilogy, the Unwind dystology, the Skinjacker trilogy, Dry (co-written with his son, Jarrod), and his newest novel, Game Changer which hits shelves on February 9th.
Without further ado, let's get to the questions, shall we?
1. First off, tell me a little bit about yourself (i.e. growing up, schooling, etc)
I grew up in Brooklyn, NY. I was always a pretty good student but was a bit of a self-sabotaging over-achiever. For instance, I would do A-level work, but would turn things in late, or would ignore the assignment completely, and do something different. I distinctly remember writing a whole essay about why the writing prompt that was assigned was pointless. While I was in high school, our family moved to Mexico City, as my father, an Engineer, was assigned to a project there. My two years in Mexico were probably the most important years of my childhood. After having an international experience, it completely expands your view of the world and your place in it.
2. What sort of career were you pursuing prior to writing?
I knew I wanted to do something creative. A writer, an artist, a composer, a singer, an architect. I did well in math and science, and my parents always told me from the time I was young that I was destined to be a doctor, so I began as biological science major in college, but in my junior year, I shifted to a double-major in Psychology and theater. The science of the mind and behavior, and the art of the mind and behavior. I pretty much knew by that point that I wanted to be a writer.
a. Do you still have a full-time job outside of being an author?
Nope – I'm a full-time writer. My job has four basic aspects: 1) Writing – which includes writing books, scripts, and even games when I get the opportunity. 2) The business of writing – which includes meetings, pitches, planning and juggling projects, promotion, and all the other things required to support a creative career. 3) Speaking. I do a lot of speaking at schools, libraries, and conferences. Even during the pandemic, I've been doing as many virtual events as I can. 4) Brainstorming—all that time spent thinking up stories, asking "what if," and developing ideas.
3. When did you start writing? When did you start writing seriously?
I can't remember I time when I didn't love creative writing. I really began to write seriously in high school. In college I wrote a weekly humor column for my school paper, and that gave me enough confidence to think I might be able to make writing my career. As a counselor at a summer camp in upstate New York, I took stories that I told, and wrote them into books. The first two didn't sell, but the third one did. That was about a year after I graduate from college.
4. How do you combat writer's block, or do you simply not acknowledge it?
It's all in how you mentally cast it. Every writer gets stuck – that's not a block, it's just a part of the writing process. Sometimes writing is really, really hard. You have to be willing to work through the hard parts, as well as the fun parts. Calling that "writer's block" can be an excuse to avoid the work. Just because you're not churning out pages, doesn't mean your not making progress. Sometimes the hardest work is the problem solving that goes on between the actual written pages.
5. Who are some of your writing influences?
Too many to count! Every author I appreciated along the way imprints on you one way or another. Douglas Adams, Kurt Vonnegut, Stephen King, J. R. R. Tolkien, and John Irving are all in there somewhere.
6. Did you read growing up? If so, what genres really struck you?
I was the slowest reader in third grade, but my school librarian sort of took me on as her project, and I became a big reader by the end of that year. My school and local libraries didn't categorize books by genre—the kids' books were all just alphabetical. That was a good thing, because I ended up reading a much wider variety than I would have, had the books been pigeon-holed by genre (I absolutely hate genre pigeon-holing). That said, I tended to lean toward science fiction and fantasy.
7. Tell me about your writing process. Has it changed over the years?
My writing process has been, with a few notable exceptions, the same. I start scribbling out questions, plot and character idea. I spend a lot of time in my head weaving the story before committing it to paper. Then I write it by hand. I don't start on the computer, because if I do, then I'm at the computer way too much of the time. Besides, I love the feel of pen to paper – especially a fountain pen. I'll write a chapter in a notebook, then I'll switch to the computer and enter it, making huge changes as I go. Then I'll reread it and revise again, then I'll read it out loud, and revise it further. Then I get on to the next chapter. I have a rough outline to go on—I know the major events of the story, but I let it stay fluid enough to come up with better ideas long the way. After I'm done with the last chapter, I go back to the beginning and do a full revision. That's how I get to a first draft. After that, it's working on revisions with my editor.
8. Can you tell the audience a little bit about your upcoming novel, Game Changer?
Game Changer is a story about empathy. The main character, Ash, is a fairly oblivious white heterosexual male, but in the course of the story, he's going to have all his notions of the world, and of himself, challenged. He's going to have a crash course in racism, sexism, homophobia, and privilege through a series of world-bending events that will hit him harder than he hits on the football field. It's a story of alternate universes, where the changes aren't just external, but internal as well. Ash will not only face the prospects of different realities, he'll experience different selves – and see perspectives he'd never been able to see before.
9. What intrigues you about multiple time dimensions / multiverses?
I've always been intrigued by the idea of the multi-verse, and that there could be more than one reality. But in this story, that was just the arena. What made the story worth telling was the idea of a character with limited perspective being forced to experience multiple perspectives that he could only experience by facing different realities. A Gulliver's Travels for the 21st century.
10. What influenced you to write this story?
I'm always looking for unique ways of telling stories that deal with social issues. As I always like telling surreal and mind-bending stories, this was a way to satisfy both needs.
11. What are some takeaways that you want your readers to glean from Game Changer?
I want readers to look at themselves, and the world around them in a whole new way. Narrow perspectives have been increasingly tearing the world apart. My hope is that the story will shake readers out of their comfort zones, the way Ash is shaken out of his – -because only by recognizing, and breaking, society's bad patterns can we hope to create something better.
12. What are you working on now?
I'm working on several projects – a Holocaust-themed graphic novel entitled Courage to Dream. I'm also working with my son Jarrod, with whom I co-wrote our novel Dry, on a new novel that tackles the opioid crisis in a unique way – from the point of view of the drugs themselves. That one's called Roxy. And finalizing a new middle-grade humorous sci-fi book, co-written with Eric Elfman, with whom I wrote the Accelerati Trilogy. Oh – and also writing a short story collection in the world of Scythe.
---
Author Bio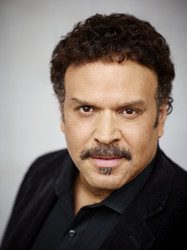 Neal Shusterman is the New York Times best-selling author of over thirty novels for children, teens, and adults. He won the 2015 National Book Award for Young People's Literature for Challenger Deep-and his novel, Scythe, was a 2017 Michael L. Printz Honor book-and is in development with Universal Studios as a feature film. His novel, Unwind, has become part of the literary canon in many school districts across the country-and has won more than thirty domestic and international awards. He co-wrote his most recent novel, Dry, with his son Jarrod, and in addition to being on numerous award lists, Dry is currently in development with Paramount Pictures. His upcoming novel, Game Changer, is in development with Netflix as a TV series, and he is co-writing the pilot episode.
Shusterman has also received awards from organizations such as the International Reading Association, and the American Library Association, and has garnered a myriad of state and local awards across the country. His talents range from film directing, to writing music and stage plays, and has even tried his hand at creating games.
Shusterman has earned a reputation as a storyteller and dynamic speaker. As a speaker, he is in constant demand at schools and conferences. Degrees in both psychology and drama give him a unique approach to writing, and his novels always deal with topics that appeal to adults as well as teens, weaving true-to-life characters into sensitive and riveting issues, and binding it all together with a unique and entertaining sense of humor. Neal lives in Jacksonville, Florida, but spends much of his time travelling the world speaking, and signing books for readers.