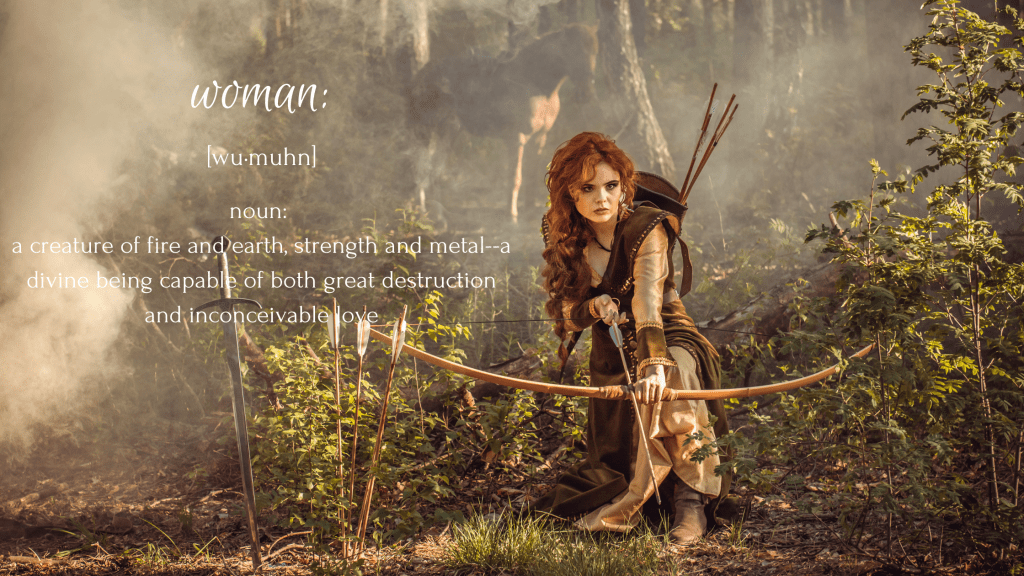 In honor of Women's History Month, Cassidee and I wanted to celebrate our favorite characters in Fantasy, both Adult and Young Adult. These are listed in no particular order (other than alphabetically). These women inspire, challenge, and motivate us to become the heroines of our own stories and take the world by storm. Here's hoping they do the same for you.
Adelina Amouteru, The Young Elites by Marie Lu
Victoria's Pick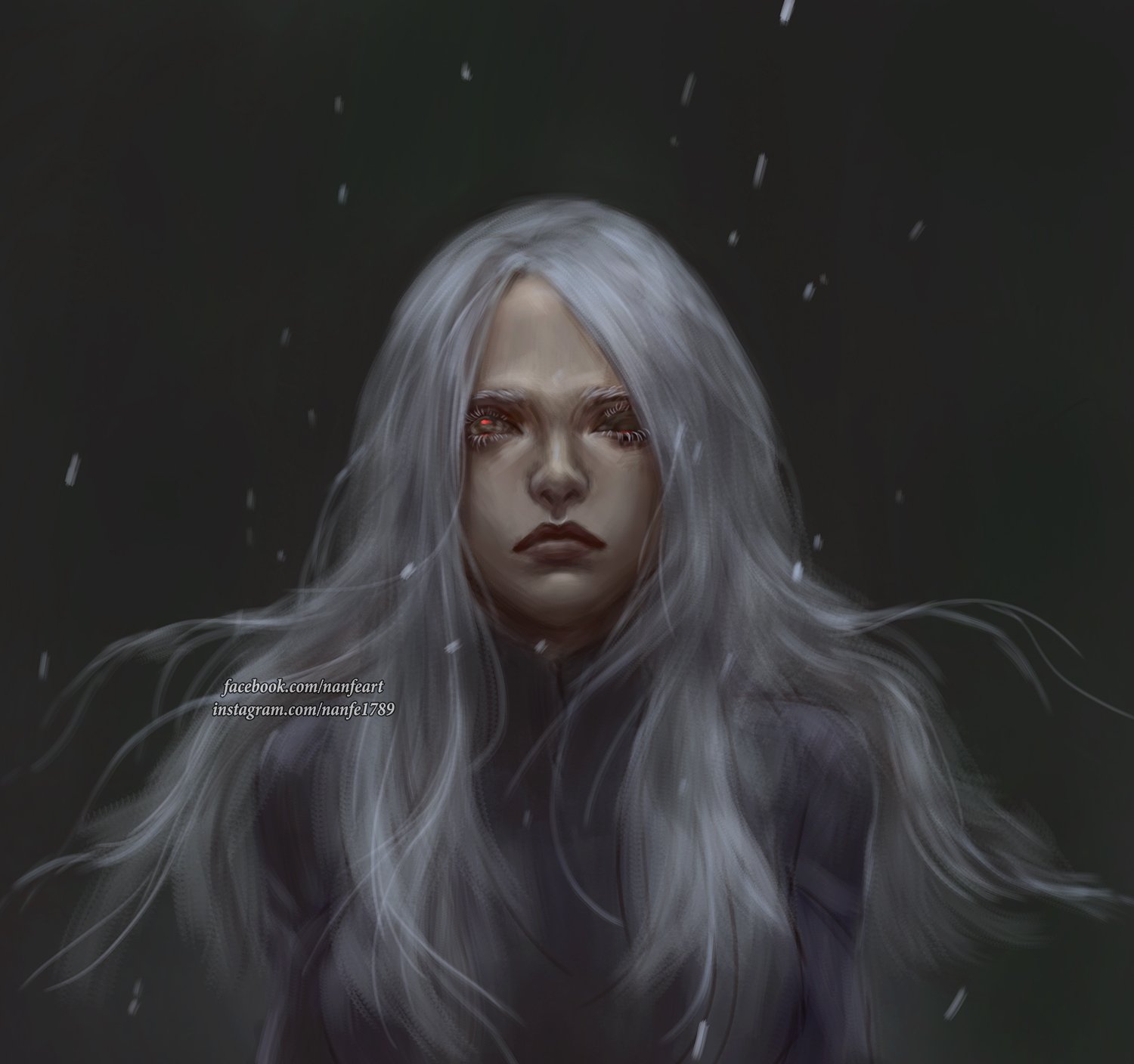 What I love most about Adelina is her resilience. Through trial after trial, she is relentless in mastering her abilities and becoming as powerful as she can. As flawed as she is, as broken and hurt, her arc is one of the most impressive and sorrowful ones I've ever read. Adelina will live in my heart forever as the antihero I never knew I needed.
---
Arya Stark, A Song of Ice and Fire by George R. R. Martin
Cassidee's Pick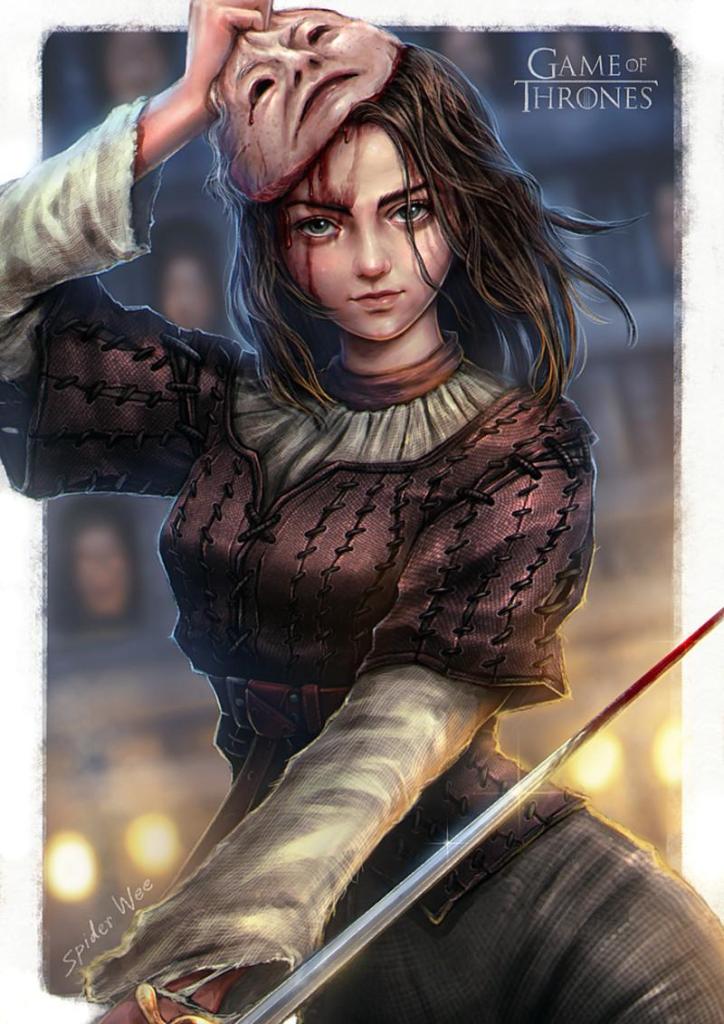 I would be remiss if I didn't include the first woman in adult fantasy who won my heart. Arya takes beating after literal beating and never gives up. She's the toughest, tiniest little firecracker. If someone made it a goal to come after my family, I would want Arya on my side. Watching Arya grow from a quick-tempered wisp of a girl to a calculated assassin is one of my greatest reading pleasures. Arya grows up quick and harshly but she doesn't lay down and accept her fate. I'll always root for her.
"Leave one wolf alive and the sheep are never safe."
---
Citra Terranova, Scythe by Neal Schusterman
Victoria's Pick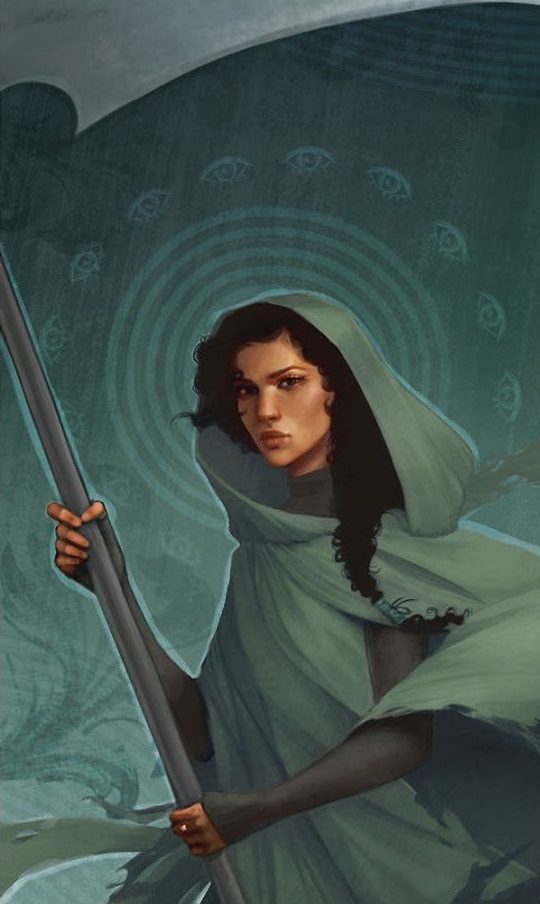 What I like most about Citra is her compassion. She rails against becoming a Scythe, trying every way she can think of to get out of it. She does not want to be a harbinger of Death. But when her hand is forced, she deals the cards the way she wants. She never lets her feelings for Rowan get in the way of what she believes, which is always refreshing to see. A teenaged girl not swooning over an equally teenaged boy reminds readers that adolescent infatuation isn't all-important. There are bigger and bloodier fights to be had.
---
Cywen, The Faithful and the Fallen by John Gwynne
Cassidee's Pick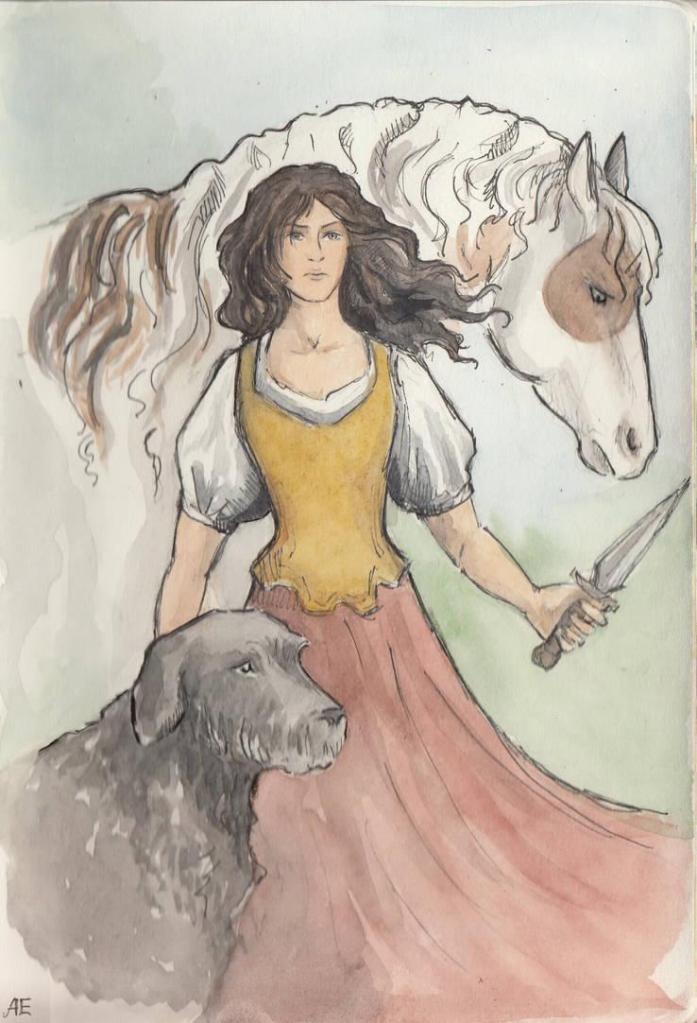 Cywen is the ultimate big sister, though it embarrasses the pants off of her little brother. When anyone tries to ridicule him, they have her, and her throwing knives, to answer to. She reminds me of my big sister. Even when I didn't exactly want her to, my sister would be the first one defending my honor. That's what love is. Cywen is FULL of love and life, but she's capable of being hard-as-nails when she needs to be. From the moment that I realized Gwynne feasts off the tears of his readers, I held my breath when it came to Cywen. I needed this feisty, wonderful woman to live! I'll leave that up to the reader to find out, though.
---
Eelyn Sky in the Deep by Adrienne Young
Victoria's Pick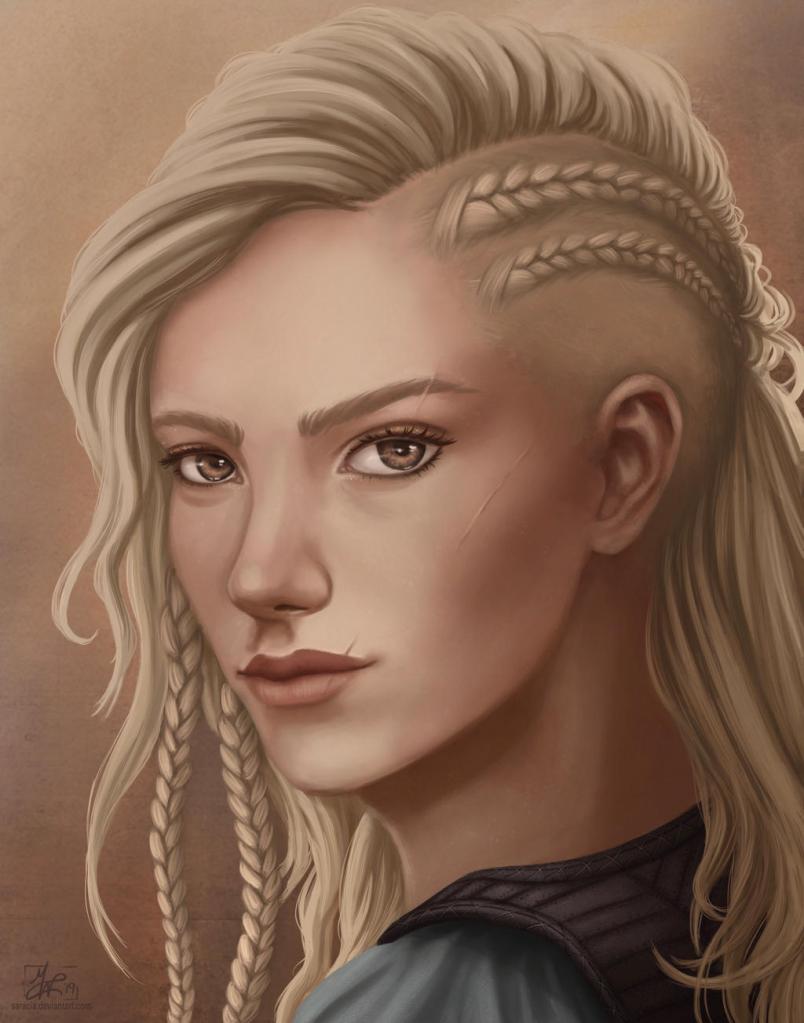 I fell in love with Eelyn on the first page. Her ferocity and fearlessness captured me in a way I hadn't felt since the first time I read The Hunger Games. But we'll get to that in a moment. Eelyn is a warrior through and through. Everything she knows revolves around fighting, whether it be in battle or to survive. But when she is presented with the ultimate shame, she learns that just because someone comes from a different place, it doesn't mean that they are less human than you. In circumstances that would break most people, Eelyn perseveres. Better yet, she thrives. If there is a girl I want my daughter to look up to, it's Eelyn.
---
Katniss Everdeen The Hunger Games Trilogy by Suzanne Collins
Victoria's Pick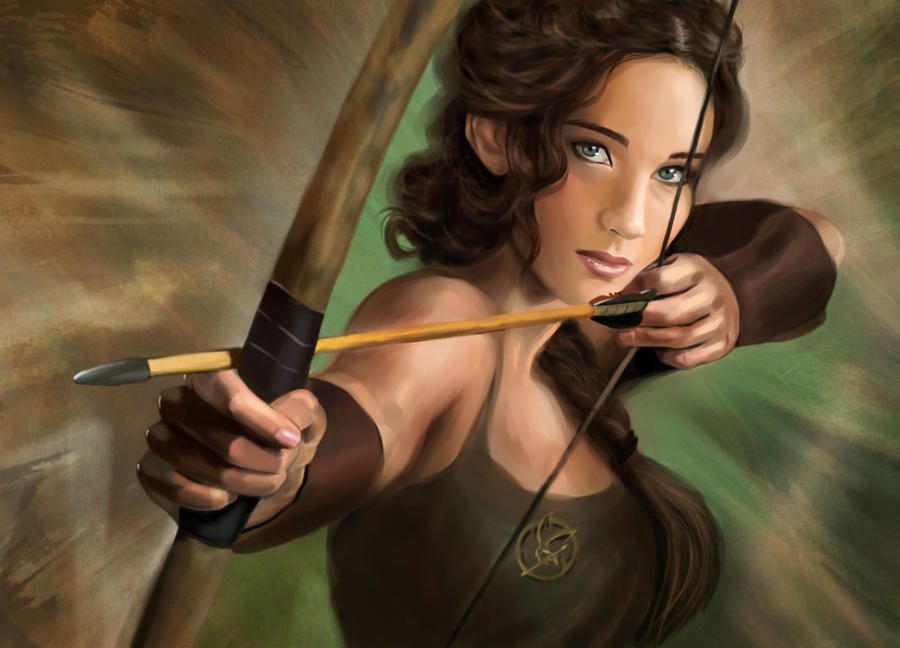 Where do I even begin? Katniss is the fire behind a revolution. She is also the fire in my heart. I know every heroine list contains her, but she is here for a good reason. Katniss was the first character I got. Everything she felt, I understood. I believed in her from the first page. I knew she would win the moment Prim's name was called at the Reaping. I'd do the same for my sister. Every decision Katniss made, I made it with her. I have never been as immersed in a series as I was this one. I, to this day, mark it as one of my biggest inspirations for becoming a writer. Katniss embodies everything I ever wanted to be when I was young: strong, outspoken, and just. Also, she kind of helped me realize I was a raging bisexual (thanks in part to Jennifer Lawrence).
---
Kettricken The Farseer Trilogy by Robin Hobb
Cassidee's Pick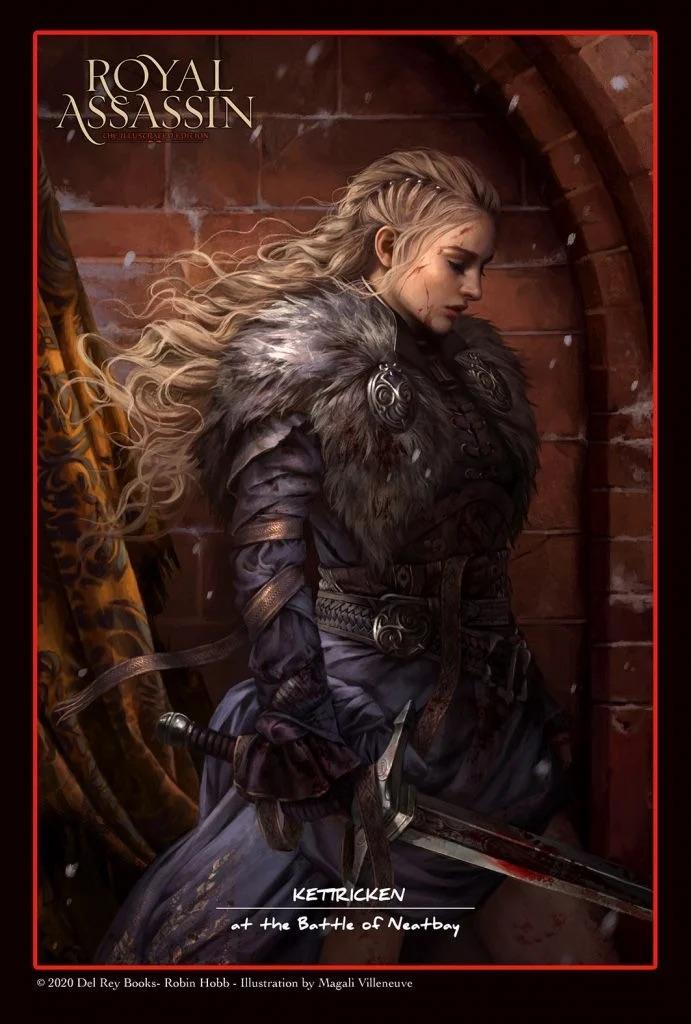 Kettricken is truly the person you'd want as your leader. In her culture, the leader is called Sacrifice because everything is about their people from the moment they accept responsibility. Even when she marries and moves, she takes that responsibility on for her new people. Kettricken has the strength of a leader but keeps her compassion at the forefront. She is tough yet feminine. She's intuitive and fierce, yet she manages to be warm and welcoming to the people around her. She places her trust in people and gives her all in return.
---
Nona Grey, The Book of the Ancestor Series by Mark Lawrence
Cassidee's Pick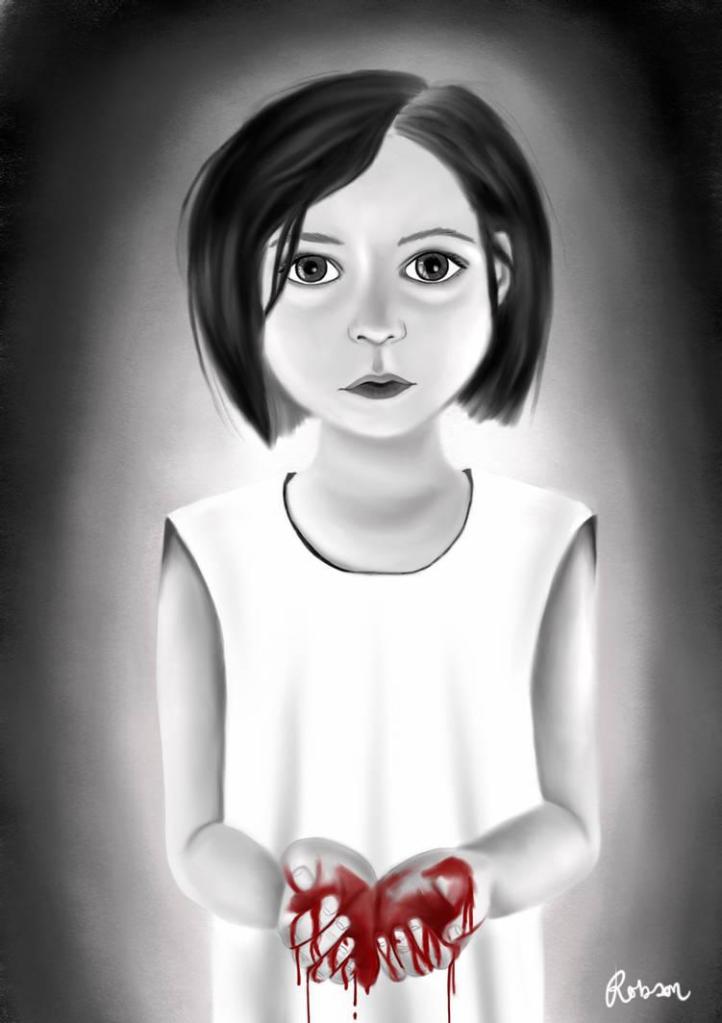 Nona Grey is like an old wolf trapped in a young girl's body. She feels almost no fear and will fight until her last breath. She doesn't kill lightly, but she won't back down from a fight. She's lethal; a trained assassin looking to protect those she lives. She is fiercely loyal because of the way she was treated a child. Her friends are her family. Nona forgives her friends easily and never forgets her enemies. Her journey is heartbreaking, yet empowering. You'll want to protect her until you realize she doesn't need any protection. 
---
Vin, Mistborn by Brandon Sanderson
Cassidee's Pick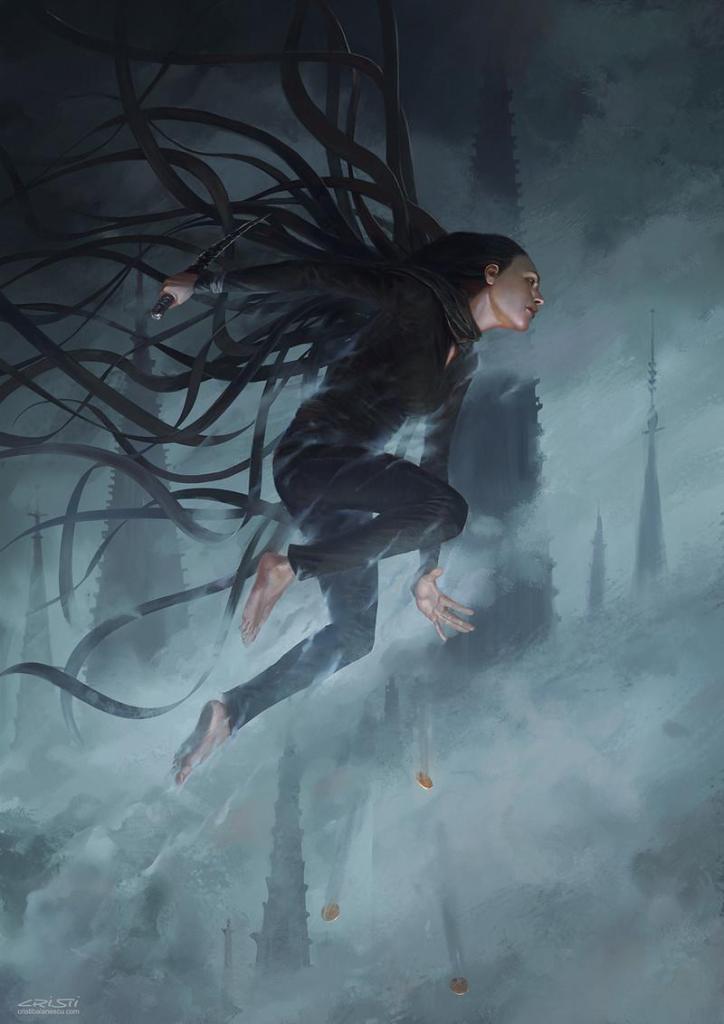 Vin is the definition of young, scrappy, and hungry. Literally. She starts as a dying street urchin and claws her way to survival. With some help from an unlikely band of friends, she becomes one of the most of the powerful people around. I really enjoy the role reversal between her and her love interest (not putting a name to avoid spoilers). Vin is the one that faces conflict stubbornly and swiftly. She is one who protects those around her, the strong-arm. Her love interest is the sensitive, hesitant one that is in need of rescuing. I think it's really healthy to see a woman take on this assertiveness when it comes to their role in a relationship.
---
Zélie, Children of Blood and Bone, Legacy of Orisha #1 by Tomi Adeyemi
Victoria's Pick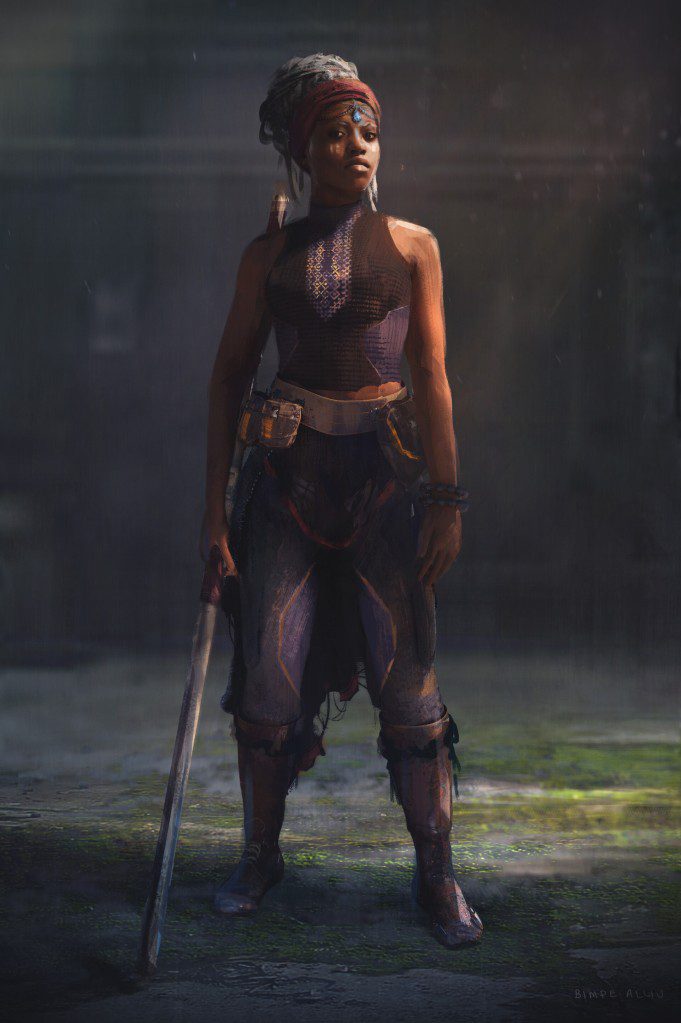 I'm afraid I'm becoming a bit of a broken record. I want to talk about how strong she is, but anyone who reads Children of Blood and Bone can see that for themselves. I want to talk about her resilience and her bravery, but every YA heroine has those things. What they don't have is Zélie. I don't know if it's because my experience with African-inspired literature is still ongoing, but there is something about this character that has never left me. I still can't quite put my finger on it, but she opened my eyes to how people of color see the world. I have read works by people of color before, but there was something so poignantly painful about the reality in which Zélie lives that I fell in love with the book and everything about it. It's such an important work and I am so thankful to Tomi Adeyemi for giving us this piece of her.