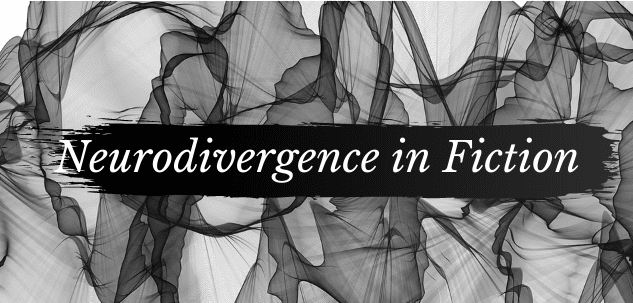 ---
Hello all, and welcome to this week's article for FanFiAddict's series on Neurodivergence in Fiction. I cannot understate how appreciative I am for the overwhelming amount of support and enthusiasm I have seen for this series of mine; thank you! For the next several months we will be bringing you a guest post every Wednesday from a neurodivergent author. This will hopefully highlight some of the challenges that come with writing for a largely neurotypical audience, while also giving valuable insight to the craft itself and providing a window into the neurodivergent experience — at least through the lens of fiction.
Today, we are joined by Alistair Caradec, who penned a wonderful article about how ADHD affects the way he writes.
As always, if you need to catch up on any articles, check out the landing page for the series here.
And, without further ado, here's the article.
---
Here's what my doctor said.
"From your answers, you certainly sound like you'd qualify for a diagnosis of ADHD. There are tests, but it's a long process and, unfortunately, it's not covered. It would cost you around fifteen hundred dollars. Unless you need the paperwork for your employer, it's not very useful to go for the official test. I can prescribe you medication to help with your symptoms."
I don't know about you, but I don't have fifteen hundred dollars. Another thing I don't have, as a result, is an official diagnosis of ADHD.
Right. Now that that's out of the way…
I used to have a Pocket Pikachu. Think Tamagotchi, but simpler. Can't die. I like things that can't die. I carried it everywhere, clipped on the waistband of my jeans. I loved that thing, and I retain a crystal-clear memory of the moment I lost it.
It was on a family outing at an aquarium, over the weekend. I went to use the restroom. Removed the Pocket Pikachu from my waistband. Set it down on the toilet paper holder. You know, that massive plastic thingamajig that keeps the extra rolls of paper so securely locked in that you wonder why they're even there in the first place. I put the Pikachu on top of that, and as I put it on top of that, my brain quipped.
Do NOT set it down there. You will forget it.
I set it down there anyway.
I did my business. It must have taken two minutes, tops. As I pulled my pants back up, my brain quipped again.
Take it.
But first, I zipped and buttoned up.
Right. Now pick up the Pikachu.
But first, I flushed the toilet.
And left the cubicle.
Later during the day, I remembered, sort of. Half of my brain remembered. The other half, the one that's in charge of the legs, kept right on with the aquarium visit. I didn't forget it just once. I forgot it over and over. I kept on forgetting it until the sun came down and the aquarium closed and it was too little too late.
We were halfway home.
"Oh! Wait, no, I left my Pikachu!"
"Oh no, sweetie, you lost it?"
Except I hadn't lost it. I'd left it. I hadn't forgotten it. I'd neglected to pick it back up. Did I do that on purpose? Did I abandon it? Like a puppy by the side of the road? I loved that thing. Carried it everywhere. Clipped to the waistband of my jeans.
Friend, from the day I lost that Pikachu, there hasn't been a single moment of my life when I haven't known for a fact that I am lazy, neglectful, and immature.
Back in 2008, not to brag, I graduated with the highest scores in my entire high school. This surprised nobody. I had what my teachers, in France, used to call "des facilités". You might say I was high achieving, gifted, a smart cookie.
I was very aware of the privilege, of course, and suitably ashamed. I had it easy, and was told as much. Couldn't argue, really, the results spoke for themselves, and I knew to keep my head down. With an apologetic smile, I reassured friends and classmates that grades didn't mean anything in the real world, and certainly didn't equal intelligence.
"How long did you study for that A+?"
And me, not having opened the textbook at all, "Oh, uh, you know, a couple of hours."
"Man, you're so lucky! I studied all weekend and I barely got a C!"
"I know, I'm sorry. It's not fair."
I meant it, but it still stung when they agreed, when they confirmed that I was, in fact, undeserving of my success. That I would have been undeserving of it even if I had put in "a couple of hours". Which I hadn't. Which, in all honesty, I couldn't have done if I'd needed to.
But I didn't need to, so I didn't need help. I couldn't have ADHD because I didn't have symptoms. What I had were flaws.
You might be a writer yourself, in which case you'll know there are different kinds of flaws. There's the cool ones you give to your protagonist. Stubbornness, anger, pride, potentially lethal yet delightfully quirky clumsiness. And then there's the unfashionable ones. The ones that are too ugly to even inflict upon your classy main villain. Gluttony, incompetence, sloth.
My flaws were hideous.
Lazy.
Neglectful.
Immature.
My flaws were my dirty little secret, my cardinal sins. I did my best to hide them, of course. Failed, sometimes, and I keep a neat little folder in my brain of these failures. "Si tu t'y prenais pas toujours à la dernière minute, aussi!" "Mais qu'elle est conne, celle-là!" "Alors, Gwendoline. Amoureuse?" "Sois un peu responsable, enfin! C'est pas sérieux, ça!"
Now, I don't know how this works. I'm no professional, and as I said, I don't have a formal diagnosis of ADHD. From where I was standing, though? It sure seemed to be getting worse.
Unmedicated, undetected, kind of sort of mildly drowning just a little bit – nothing major, can't complain, really, I have it easy, you know, comparatively and all – sure enough, reading went from this…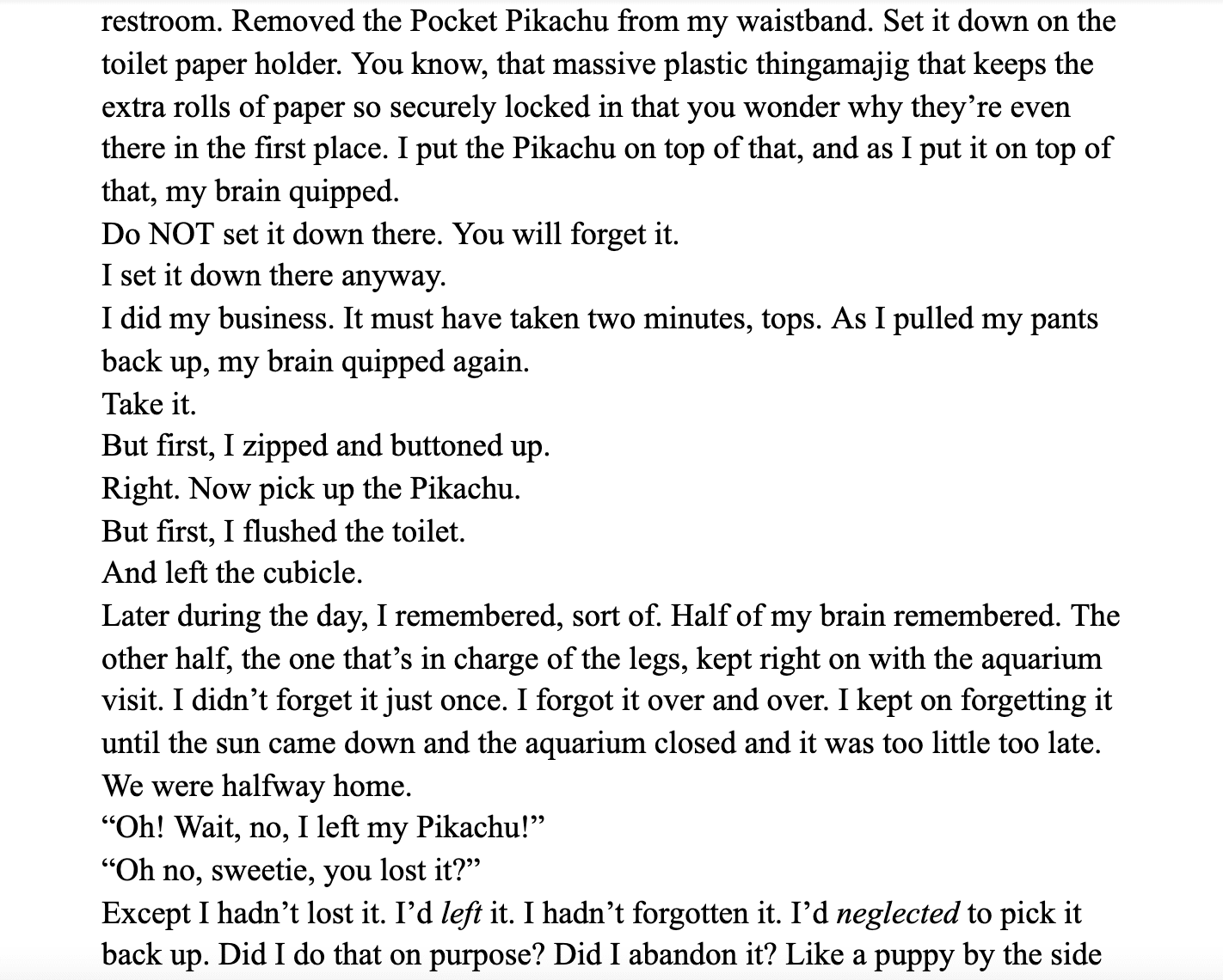 … to this.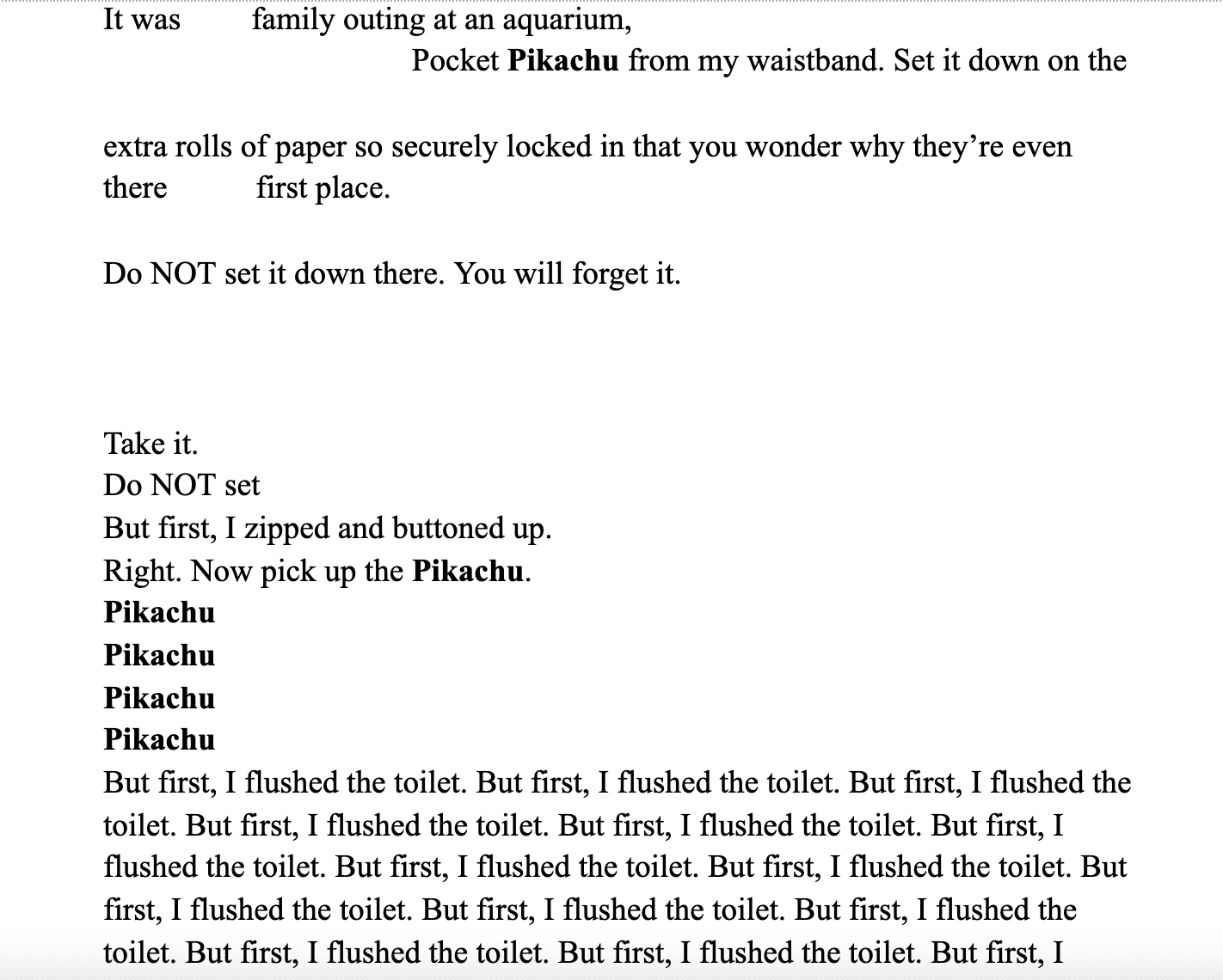 By this point, I had a master's degree in creative writing. First class. I was going to be an author. Possibly a damn good one, too.
Well, I stopped reading. No exaggeration, I didn't read a single novel in six years. Never mind writing. My career was dead on arrival. And the blame? The blame was easy to place.
They say success is ten percent talent and ninety percent hard work.
I knew I had the aptitude. So I'd been told, and couldn't argue. The results spoke for themselves. Logically, the effort had to be lacking. Lazy.
And then I found this.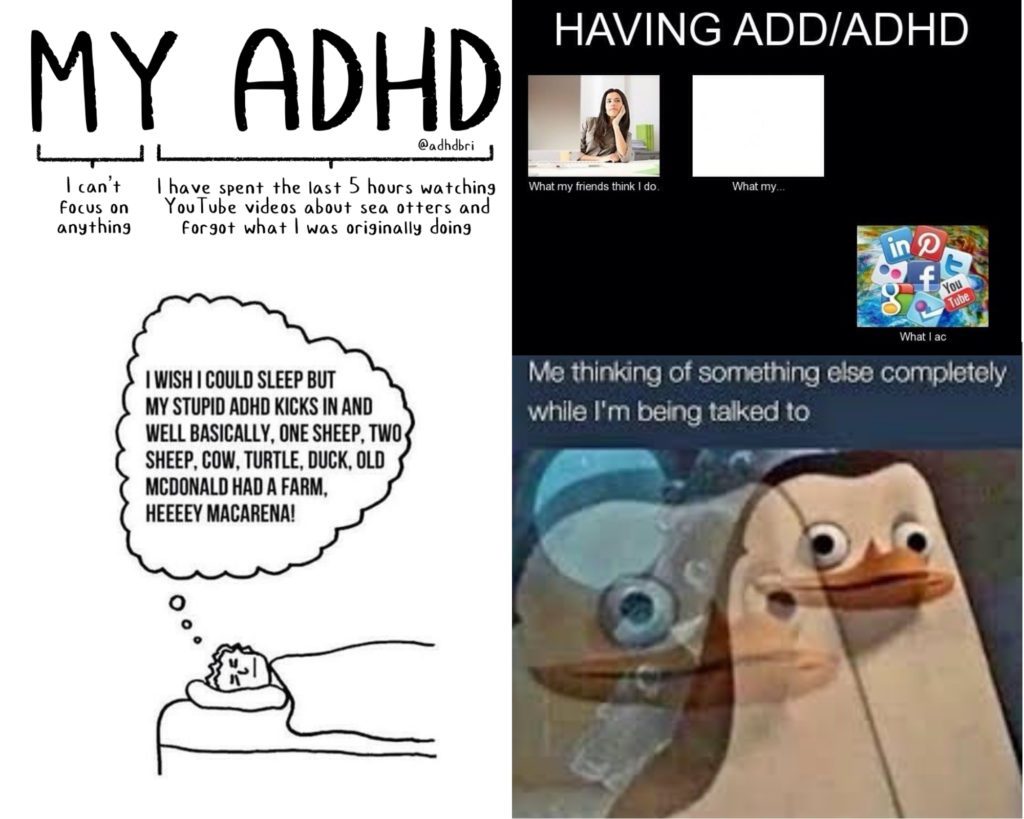 Lazy?
I looked into it.
Negligent?
I read a novel in three days.
Immature?
Tentatively, I started writing again, and noticed a slight shift. The brush strokes were more confident – better, if I may say so myself. Not because I had ADHD, not even because I was suddenly aware I had ADHD, but because I'd stopped trying to hide it. More and more, my symptoms started showing in my writing, and instead of backing away in shame, I leaned into them.
This is what writing with ADHD looks like: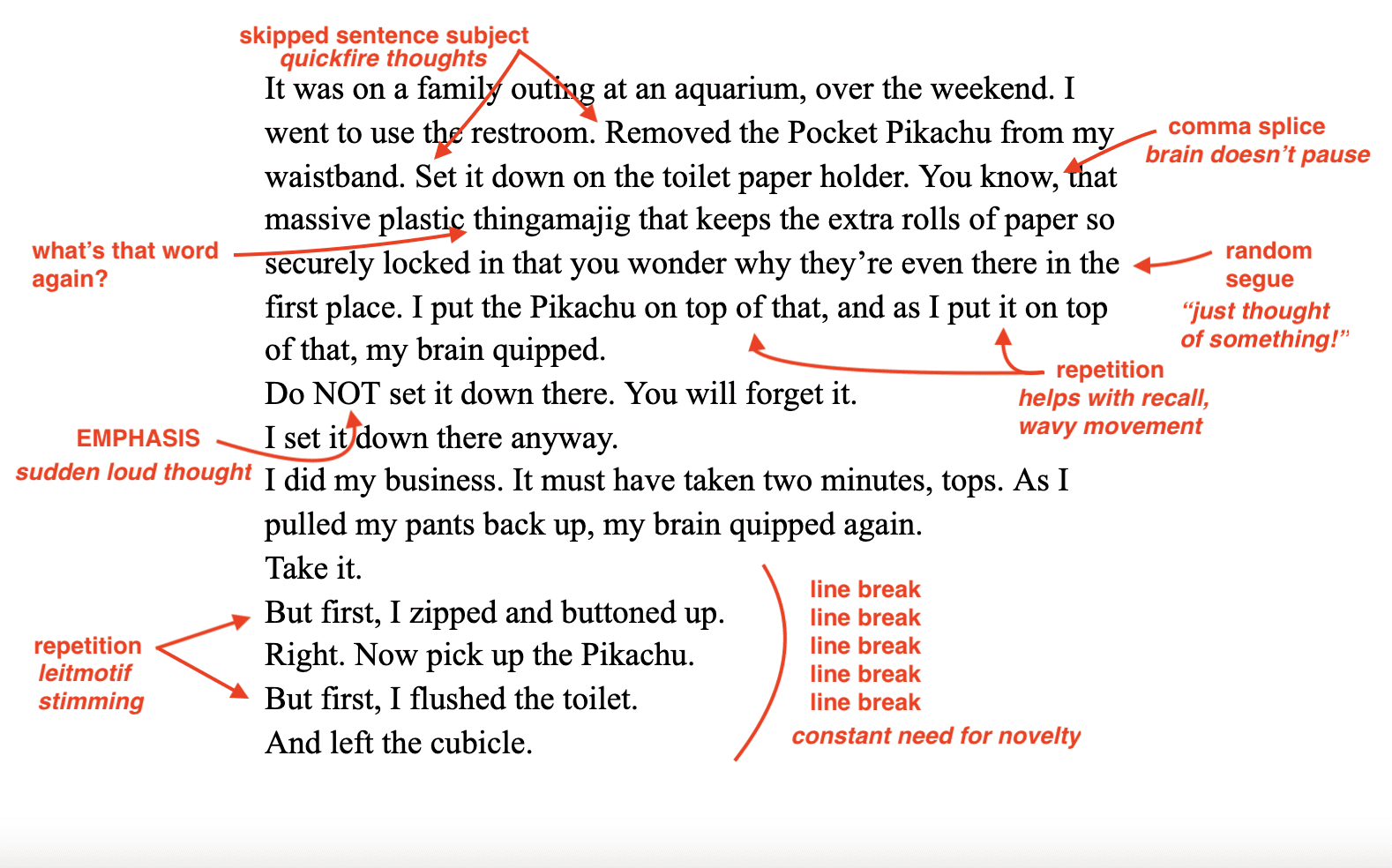 I like music. Oh.

Ahem.
A melody is, to me at least, much easier to recall than a paragraph of prose. Much easier to parse. I doubt I'm the only one. There has to be a reason for the iambic pentameter. I explored rhythm, more and more, and sometimes at the expense of traditional grammar.
Today, I can honestly say that I feel connected to my voice, which makes improving it a lot more fun.
That's in terms of results, and it keeps me going. Good thing it does, too, because the process is where I'm still struggling. A lot. ADHD isn't a superpower, I'll tell you that. Most of the time, it's a hindrance.
Sometimes I sit and stare, unfocused, blurry, for hours. I know now that this is called brain fog. I remember trying to name it, years ago, back when I had flaws instead of symptoms. In the middle of an episode I reached for a pencil and scribbled on the corner of a page: "My head is full of very cumbersome emptiness." White noise. Nothing, but loud.
Sometimes it feels like a superpower. That's a trap. That's when my husband gets concerned. "You haven't said anything all afternoon. Love, have you eaten anything today?" Possibly not the healthiest, but I can't take a break, can I, because yesterday I was sitting and staring for hours. Surely that should come out of my break time.
There's also thirty years of stigma to unpack. Sometimes, the old brain just sort of… you know…
You haven't written in weeks. Lazy.
Why didn't you research this ahead of time? Negligent.
That's not how the world works! What are you, twelve? Immature.
A few months ago, when I shook and buckled and my husband suggested a gentle "It's very hard for you to allow yourself to have a mental illness, isn't it?", I broke down crying. Okay, so I was already crying at that point. I cried harder, okay? Jesus.
If I'm honest. I'm not all that keen on the whole "neurodivergent" versus "neurotypical" terminology. Is that a terrible thing to say?
Obviously, I'm not here to take that away from anyone. I do understand how important it is, especially for so many who grew up thinking they were sick or stupid or something to that effect. "Neurodivergent" is more "you're not like most people", less "something is wrong with you", and that's beautiful.
I was told that I'm not like most people. I was told I was a special little snowflake and I better shut my mouth and fly under the radar because nobody likes a special snowflake. You have it easy. It's not fair. Shut up.
World's smallest violin? Probably. Tell you what, though. Without any attempt at preaching, without projecting my personal experience onto anyone else. Just me to you, plain and simple and matter-of-fact. I need to be able to say that something is wrong with me. I need to be allowed to have difficulties, a mental illness, a psychiatric disorder.
That's, uh… That's okay, right?
---
About the Author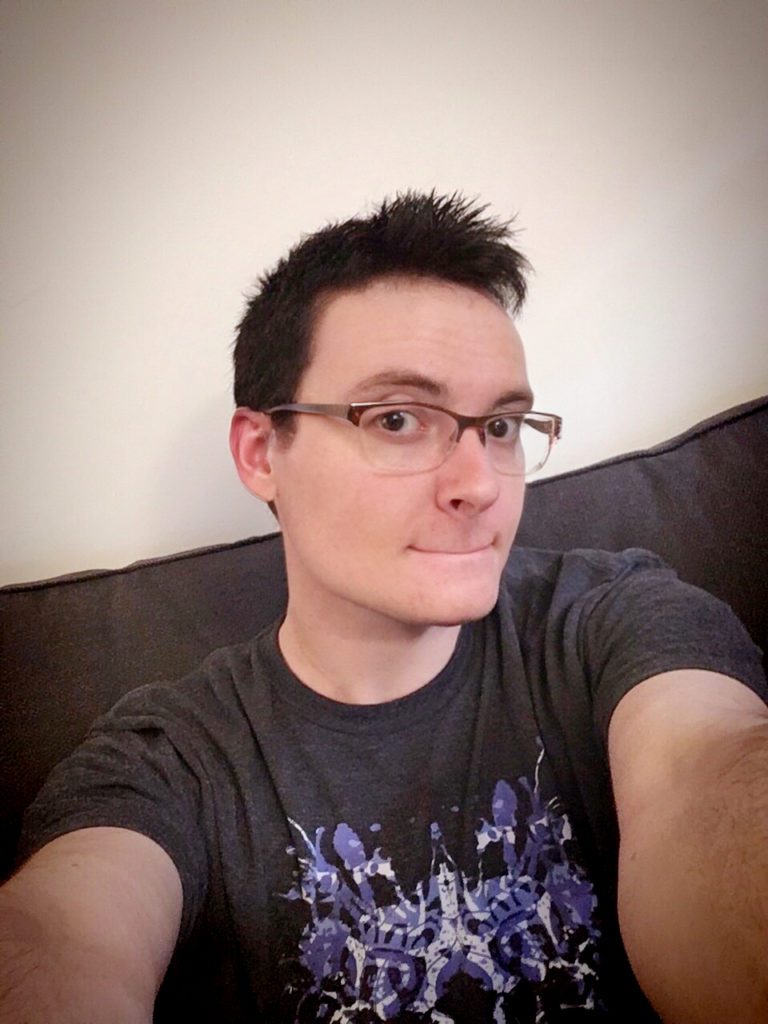 Alistair grew up on the stories his dad read him at night, classical music whenever his mum sat at the piano, and the role playing games he made up with his brother and cousins. Much of his childhood was spent exploring the fields behind his parents' house.
In his writing, Alistair routinely treats speculative fiction as he would a slice-of-life drama. And makes it queer. After years in France and years in the UK, he settled on the East Coast of Canada with his husband and their twenty plushies.
Author website: https://alistaircaradec.com/
To preorder my debut novel, The Old Love and the New: https://books2read.com/TheOldLoveAndTheNew (note that while this says "ebook stores", it is possible to preorder a paperback from Amazon or Barnes & Nobles)
Twitter: @AlistairCaradec
---