I am going to review in the order of which I read them, which was Of Blood and Fire first and The Fall second. Enjoy!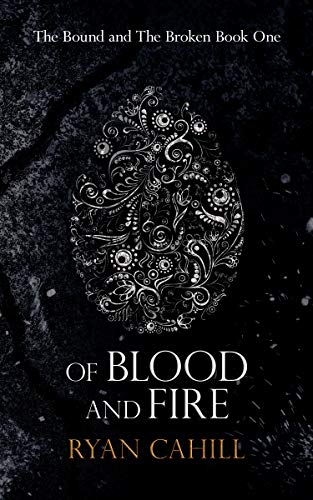 Rating: 9.5/10
Synopsis:
Epheria is a land divided by war and mistrust. The High Lords of the South squabble and fight, only kept in check by the Dragonguard, traitors of a time long past, who serve the empire of the North.
In the remote villages of southern Epheria, still reeling from the tragic loss of his brother, Calen Bryer prepares for The Proving – a test of courage and skill that not all survive.
But when three strangers arrive in the village of Milltown, with a secret they are willing to die for, Calen's world is ripped from under him and he is thrust headfirst into a war that has been raging for centuries.
There is no prophecy. His coming was not foretold.
He bleeds like any man, and bleed he will.
Review:
"I told him that the sun will set, and it will rise again, and it will do so the next day and the next. The gods are in charge of such things, but it is by our own will that we pick ourselves up when we fall."
Why did I wait so long to read this series? My only happiness in waiting is that the release of book three will be MUCH shorter for me. I haven't felt this passionately about a traditional-feeling fantasy novel since The Faithful and the Fallen. 
Actually, reading this gave me the feelings I hoped for when I started my Wheel of Time journey.  You can see how Cahill's writing is influenced by both of these series. His books are classic fantasy for the modern reader. He's much better at writing emotion than Jordan, in my humble opinion, and his books don't need to be edited down quite significantly. But for all that I can gripe about Jordan, I know he prolific and Cahill's books capture the majesty of traditional fantasy that I find so comforting; the lore, the theory building, the vast, epic worlds, and of course, the fight of good vs evil. He has an accessible way of writing, and his writing style is polished yet welcoming. 
It doesn't hurt that he employs the use of my favorite trope ever, animal companionship. Wolfpines and dragons, alike. I seem to have a penchant for novels that use the combination of wolf-like creatures and dragons. In fact, in my review below for The Fall, I'm going to touch more on this.
I don't say this lightly: The Bound and the Broken is some of the best self-published fantasy I've ever read, and I've read some good stuff. This series is set up for us to enjoy each book more each time we reread, and I already can't wait to go back and read this to see what I missed the first time around. I have a feeling my rating will only get higher once I have a full feel of the intricacies.
"If death could be beautiful, this was as close as it could come."

ONTO THE NEXT!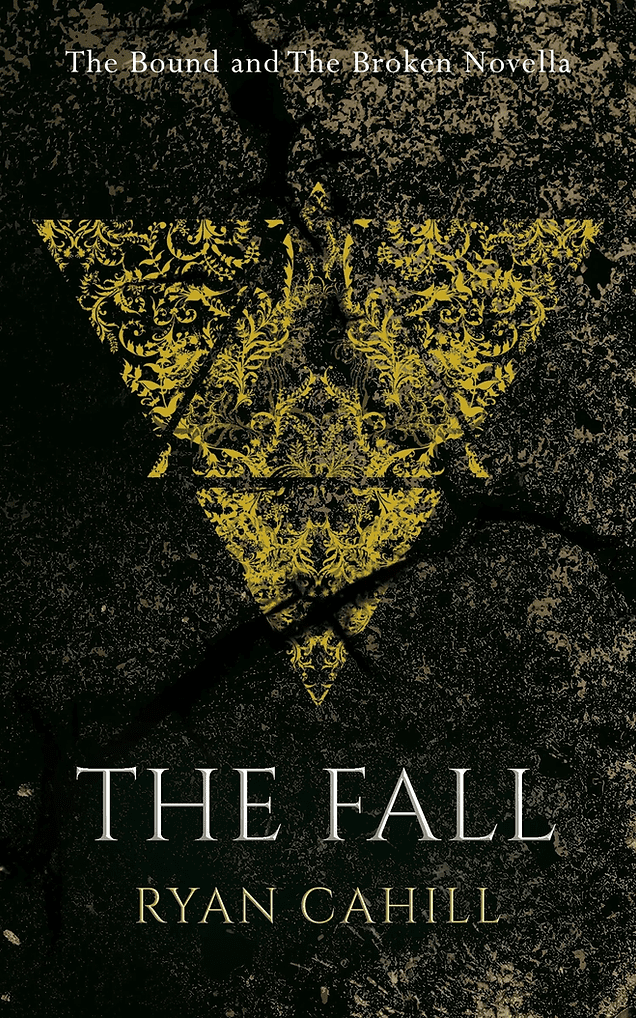 Rating: 10/10
Synopsis:
The Order have watched over the continent of Epheria for thousands of years. But there are those who believe The Order has had its day. That it is corrupt, indulgent, and deceitful – that it is ready to fall.
The City of Ilnaen is on fire.
Dragons fill the skies.
Traitors fill the streets.
The Fall is a prequel novella that takes place four hundred years before the events in Of Blood and Fire – book one in The Bound and The Broken series.
Review:
"This is not a siege. It is an eradication."
The Fall is the single best novella I've ever read. There's more heart in this 90+ page novella than in most full sized fantasy novels. Every POV chapter was flawless. This is one of the only novellas that I have felt was completely necessary to the series as a whole. Read it. You will not regret it.
We get a taste of the bond between dragon and Draleid in book one, but this prequel novella really steps up the immersion. I read The Fall after Of Blood and Fire and I was filled with adrenaline and how well-written this bond was. I don't hesitate to say that I think Cahill might have written one of the single best representations of sentient, intelligent dragons in fantasy. I have experienced the sheer awe of dragons many times when reading a fantasy novel. I think this is the first time I felt this depth of emotional involvement. Cahill doesn't write ownership, he doesn't write the seizing of a powerful beast, he writes a soul-searing, cavernous bond that will seep into your bones as if you are a Draleid yourself. I think this is often why I love books that feature wolf bonding, because many of us have experienced the bond with a devoted, furry, warm-blooded companion. Cahill is able to dig into that with the dragon-bonded. I won't say more, but you really just need to read this novella.
And Kallinvar! The Knights of Achyron! We get a good glimpse into what this brotherhood is really about and it is glorious. I can't wait to read more about them. We see The Fall from many different angles and the devastation it wrought. When I say I had tears in my eyes, I'm not joking. This is an emotional punch of a story. 
The only worry you have here is deciding if you're going to read it before Of Blood and Fire or after. Which in itself is a huge debate, so prepare yourself for that.
"Die well." A soft smile touched the edges of Dylain's mouth. "Live better."