Hey folks! I'll get right to it. I love novellas. I can't get enough of them. Breaking up a series binge is how I love to use novellas. They are perfect for when I want to take a little pause from a series but don't want the commitment of a 500+ chonker. Honestly though, sometimes at the end of a long day my focus and attention are gone and it's nice to read something shorter.
I think novellas can have this stigma that they are less serious, simpler and lacking complexity and I couldn't be in more disagreement with that take. In the past year, I read some beautifully written, fully developed novellas such as This Is How You Lose The Time War by Amal El-Mohtar and Max Gladstone, The World Maker Parable by Luke Tarzian, and The Fall by Ryan Cahill. These authors crafted incredibly evocative and moving stories in less than 200 pages and I will continue singing my praises for them.
For my 2022 most anticipated list, I separated by fantasy, science fiction, and horror – although I'm only aware of one horror novella at the moment. If you click on the book cover, it will link you to the goodreads page.
Fantasy
Where the Drowned Girls Go (Wayward Children #7) by Seanan McGuire (Tordotcom)
Publication Date: January 4, 2022
Genre: Fantasy
Synopsis:
Welcome to the Whitethorn Institute. The first step is always admitting you need help, and you've already taken that step by requesting a transfer into our company.
There is another school for children who fall through doors and fall back out again.
It isn't as friendly as Eleanor West's Home for Wayward Children.
And it isn't as safe.
When Eleanor West decided to open her school, her sanctuary, her Home for Wayward Children, she knew from the beginning that there would be children she couldn't save; when Cora decides she needs a different direction, a different fate, a different prophecy, Miss West reluctantly agrees to transfer her to the other school, where things are run very differently by Whitethorn, the Headmaster.
She will soon discover that not all doors are welcoming…
All the Horses of Iceland by Sarah Tolmie (Tordotcom)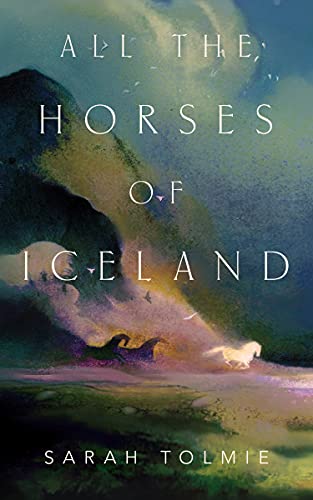 Publication Date: March 1, 2022
Genre: Fantasy
Synopsis:
Everyone knows of the horses of Iceland, wild, and small, and free, but few have heard their story. Sarah Tolmie's All the Horses of Iceland weaves their mystical origin into a saga for the modern age. Filled with the magic and darkened whispers of a people on the cusp of major cultural change, All the Horses of Iceland tells the tale of a Norse trader, his travels through Central Asia, and the ghostly magic that followed him home to the land of fire, stone, and ice. His search for riches will take him from Helmgard, through Khazaria, to the steppes of Mongolia, where he will barter for horses and return with much, much more.
All the Horses of Iceland is a delve into the secret, imagined history of Iceland's unusual horses, brought to life by an expert storyteller.
The Long Game by K. J. Parker (Subterranean Press)
Publication Date: March 1, 2022
Genre: Fantasy
Synopsis:
The unnamed narrator of The Long Game is an Adept, a member of an Ecclesiastical order charged, among other things, with opposing a race of immaterial demons, creatures capable of possessing and controlling human minds. Complicating the narrator's life is the fact that, over time, he has developed a cordial "relationship" with one of the demons. Complicating matters further is the unexpected arrival of Amalasomtha, a young woman with impossible abilities who claims to have come from the remote — perhaps mythical — country of Idalia. She also claims that, for reasons she does not entirely understand, she has been tasked with capturing one such demon and returning with it to Idalia. The truth, it turns out, is considerably more complex.
Amalasomtha's arrival sets in motion a chain of events encompassing murder, magic, deception, and an array of unintended consequences. By the story's end, this consistently witty account of demonic possession, hidden agendas and Ecclesiastical politics has taken us to some unexpected places and given us a glimpse of a larger story still, the "long game" that lies at the heart of all human history.
Spear by Nicola Griffith (Tordotcom)
Publication Date: April 19, 2022
Genre: Fantasy
Synopsis:
The girl knows she has a destiny before she even knows her name. She grows up in the wild, in a cave with her mother, but visions of a faraway lake come to her on the spring breeze, and when she hears a traveler speak of Artos, king of Caer Leon, she knows that her future lies at his court.
And so, brimming with magic and eager to test her strength, she breaks her covenant with her mother and, with a broken hunting spear and mended armour, rides on a bony gelding to Caer Leon. On her adventures she will meet great knights and steal the hearts of beautiful women. She will fight warriors and sorcerers. And she will find her love, and the lake, and her fate.
A Mirror Mended (Fractured Fables #2) by Alix E. Harrow (Tordotcom)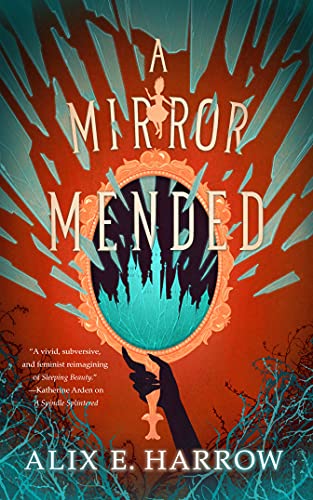 Publication Date: June 14, 2022
Genre: Fantasy
Synopsis:
Zinnia Gray, professional fairy-tale fixer and lapsed Sleeping Beauty is over rescuing snoring princesses. Once you've rescued a dozen damsels and burned fifty spindles, once you've gotten drunk with twenty good fairies and made out with one too many members of the royal family, you start to wish some of these girls would just get a grip and try solving their own narrative issues.
Just when Zinnia's beginning to think she can't handle one more princess, she glances into a mirror and sees another face looking back at her: the shockingly gorgeous face of evil, asking for her help. Because there's more than one person trapped in a story they didn't choose. Snow White's Evil Queen has found out how her story ends and she's desperate for a better ending. She wants Zinnia to help her before it's too late for everyone.
Will Zinnia accept the Queen's poisonous request, and save them both from the hot iron shoes that wait for them, or will she try another path?
High Times in the Low Parliament by Kelly Robson (Tordotcom)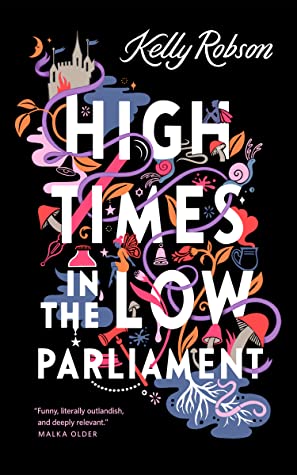 Publication Date: August 9, 2022
Genre: Fantasy
Synopsis:
Kelly Robson is back with fairies, scribes, and many many kisses in High Times in the Low Parliament.
Lana Baker is Aldgate's finest scribe, with a sharp pen and an even sharper wit. Gregarious, charming, and ever so eager to please, she agrees to deliver a message for another lovely scribe in exchange for kisses and ends up getting sent to Low Parliament by a temperamental fairy as a result.
As Lana transcribes the endless circular arguments of Parliament, the debates grow tenser and more desperate. Due to long-standing tradition, a hung vote will cause Parliament to flood and a return to endless war. Lana must rely on an unlikely pair of comrades—Bugbite, the curmudgeonly fairy, and Eloquentia, the bewitching human deputy—to save humanity (and maybe even woo one or two lucky ladies), come hell or high water.
Into the Riverlands (The Singing Hills Cycle #3) by Nghi Vo (Tordotcom)
Publication Date: October 25, 2022
Genre: Fantasy
Synopsis:
Wandering cleric Chih of the Singing Hills travels to the riverlands to record tales of the notorious near-immortal martial artists who haunt the region. On the road to Betony Docks, they fall in with a pair of young women far from home, and an older couple who are more than they seem. As Chih runs headlong into an ancient feud, they find themselves far more entangled in the history of the riverlands than they ever expected to be.
Accompanied by Almost Brilliant, a talking bird with an indelible memory, Chih confronts old legends and new dangers alike as they learn that every story—beautiful, ugly, kind, or cruel—bears more than one face.
Science Fiction
Ogres by Adrian Tchaikovsky (Solaris)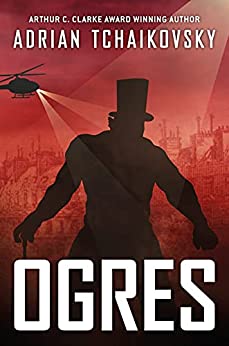 Publication Date: March 15, 2022
Genre: Science Fiction
Synopsis:
Ogres are bigger than you.
Ogres are stronger than you.
Ogres rule the world.
It's always idyllic in the village until the landlord comes to call.
Because the landlord is an Ogre. And Ogres rule the world, with their size and strength and appetites. It's always been that way. It's the natural order of the world. And they only eat people sometimes.
But when the headman's son, Torquell, dares lift his hand against the landlord's son, he sets himself on a path to learn the terrible truth about the Ogres, and about the dark sciences that ensured their rule.
Rosebud by Paul Cornell (Tordotcom)
Publication Date: April 26, 2022
Genre: Science Fiction
Synopsis:
A multilayered, locked-room science fiction novella from Paul Cornell in which five digital beings unravel their existences to discover the truth of their humanity.
"The crew of the Rosebud are, currently, and by force of law, a balloon, a goth with a swagger stick, some sort of science aristocrat possibly, a ball of hands, and a swarm of insects."
When five sentient digital beings—condemned for over three hundred years to crew the small survey ship by the all-powerful Company—encounter a mysterious black sphere, their course of action is clear: obtain the object, inform the Company, earn lots of praise.
But the ship malfunctions, and the crew has no choice but to approach the sphere and survey it themselves. They have no idea that this object—and the transcendent truth hidden within—will change the fate of all existence, the Company, and themselves.
A Prayer for the Crown-Shy (Monk & Robot #2) by Becky Chambers (Tordotcom)
Publication Date: July 12, 2022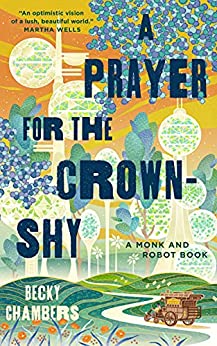 Genre: Science Fiction
Synopsis:
After touring the rural areas of Panga, Sibling Dex (a Tea Monk of some renown) and Mosscap (a robot sent on a quest to determine what humanity really needs) turn their attention to the villages and cities of the little moon they call home.
They hope to find the answers they seek, while making new friends, learning new concepts, and experiencing the entropic nature of the universe.
Becky Chambers's new series continues to ask: in a world where people have what they want, does having more even matter?
Horror
The Legacy of Molly Southbourne (The Molly Southbourne Trilogy #3) by Tade Thompson (Tordotcom)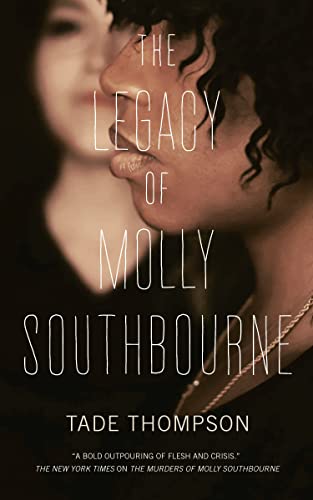 Publication Date: May 17, 2022
Genre: Horror
Synopsis:
Whenever Molly Southbourne bled, a murderer was born. Deadly copies, drawn to destroy their creator, bound by a legacy of death. With the original Molly Southbourne gone, her remnants drew together, seeking safety and a chance for peace. The last Molly and her sisters built a home together, and thought they could escape the murder that marked their past.
But secrets squirm in Molly Southbourne's blood–secrets born in a Soviet lab and carried back across the Iron Curtain to infiltrate the West. What remains of the Cold War spy machine wants those secrets back, and to get them they're willing to unearth the dead and destroy the fragile peace surrounding the last copies of Molly Southbourne.
I anticipate that I'm missing a few so please tell me in the comments or on twitter if there are any that I should check out (especially indie/self pub). Any that you're excited to read?