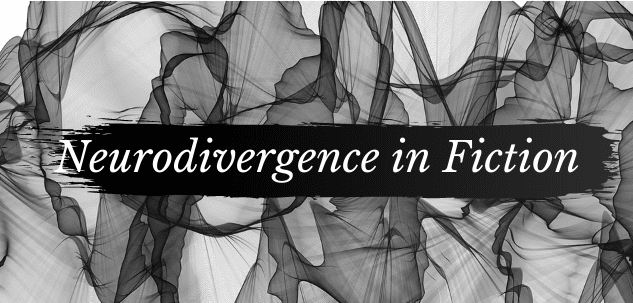 ---
Hello all, and welcome to this week's article for FanFiAddict's series on Neurodivergence in Fiction. I cannot understate how appreciative I am for the overwhelming amount of support and enthusiasm I have seen for this series of mine; thank you! For the next several months we will be bringing you a guest post every Wednesday from a neurodivergent author. This will hopefully highlight some of the challenges that come with writing for a largely neurotypical audience, while also giving valuable insight to the craft itself and providing a window into the neurodivergent experience — at least through the lens of fiction.
Today, we are joined by Erika McCorkle, who talks about discovering neurodivergent traits in her characters and how creating worlds in which her characters can live free of judgement for being who they are has resulted in a sort of wish fulfillment.
As always, if you need to catch up on any articles, check out the landing page for the series here.
And, without further ado, here's the article.
---
When I began writing my books, I didn't know what autism was. I'd never heard of ADHD. I knew about dyslexia, but only because my uncle is dyslexic. "Neurodivergent" was not in my dictionary until nearly 15 years after I started writing.
But I always knew I was different. My grandma had always told me it was because I was smarter than most people. I had a good sense of time and order because I was observant and sharp, she would say. It wasn't that I was bad at communicating with other kids, she claimed, it was that they were interested in hobbies that were below my standards. I wasn't shy or quiet because of my inability to relate to them, just 'reserved.'
Reserved. I grew up thinking that was what I was, because my grandma claimed it to be true. She knew so much, how could I doubt her? Maybe it was true. I wasn't afraid of talking to the other kids in my class, I just didn't know what to say. They watched movies and TV. I played video games. The girls like to play house and dress up. I liked to swing and imagine myself in fantasy worlds.
I always knew I was 'weird' but I never thought it was a bad thing. If anything, it was good. Thanks to my grandma's support, I believed I was better than the other kids. So when I started making characters who were like me, who had similar thought processes as me, why would I have treated them as anything lesser? Why would their world treat their condition as an illness?
When I created my fantasy world, the Pentagonal Dominion, I was inspired by Pokemon and similar video games where creatures were categorized by types or elements. One of the elements I use is the "Mind" element. People who belong to that element, the Mind elementals, are meant to be smarter and more perceptive than the average person of a different element. They aren't 'better', but they aren't worse or stigmatized just for being born a Mind elemental, either.
However, part of why the Mind elementals aren't bullied was for another reason: they're the ones in power. I had crafted my world as a sort of wish-fulfillment fantasy where those in power are knowledgeable and wise. The Mind elementals made for an obvious choice. If anything, the hatred for them comes from the commoners who are envious of their status, or from arrogant Mind elementals who do believe they're holier than thou.
When I learned about neurodivergence, I reconsidered the Mind elementals' ways of thinking. It wasn't just that they're smart. In fact, some of them aren't super intelligent, but they have 'quirks' that I somehow knew were distinctively 'Mind elemental.' Mimi speaks in third-person, Lazurka is selectively mute, Neri cannot fathom telling lies, Medulla can't focus on anything unless she's hyperfixated on it, and Yume has no interest in living in the real world when she could instead delve into dreams.
Had they been autistic this entire time? It seemed so, although I hadn't previously had the words to describe it. On the other hand, it had always been their normal state of being. In their eyes, neuro'divergence' is normal for Mind elementals and neuro'typical' is normal for non-Mind elementals. I couldn't very well use those words, though. I couldn't in good conscience call someone divergent when their thoughts were in line with their family and peers. I decided in lieu of words like autism, ADHD, neurodivergent, they would call it 'thinking like a Mind elemental.' That led to other issues, though. Not all Mind elementals were neurodivergent, and the non-Mind elementals who disliked Mind elementals would certainly not like that label. It struck me as being a potential microaggression, an act of 'elementalism' (the element form of racism or sexism). I needed something else.
That was when I heard about how the Māori had developed a word for autism: Takiwātanga, meaning "in his/her/their own time and space." This resonated soooo much with me, perhaps because I had been mentally living in the Pentagonal Dominion for years by that point. I felt like I quite literally lived in my own time and space. Moreover, I could see how it applied to other autistic people, whether they created their own fantasy worlds or not. In their own way, they lived in their own time and space.
I didn't want to use the exact Māori word, and the translation into English was good, but the people in the Pentagonal Dominion had other ways of expressing time and space. I changed the phrase into 'in their own plane and timeline.'
That felt right. If a non-Mind elemental is autistic, there wouldn't be any issues with saying they live in their own plane and timeline. Or at least, I don't think there would be. Perhaps some would be miffed at the implication that they aren't living in reality, but then perhaps they will come up with their own phrasing
I swear, I'm not always in charge of what my characters do. Sometimes the Pentagonal Dominionists exist on their own. I am sure there are other words and phrases used for neurodivergence in my fantasy world, but I have not yet created them. Or perhaps I haven't discovered them. Some of these worldbuilding aspects have to come about naturally. I have to create them when the time is right. If I force them, they won't be correct. I could not have forced 'in their own plane and timeline' prior to learning about takiwātanga. Perhaps in the future, I will write an autistic character and their special phrase will come to me only once I've channeled them, become them, immersed myself in their head, their plane and timeline. The labels one uses to describe oneself is so intimate that I cannot create them until I have delved into that character's mind.
Lastly, I wanted to discuss how therapeutic it has been to write about a fantasy world where neurodivergent characters are loved and accepted. I'm currently drafting a novel with two autistic girls. The older of the two is based heavily on me, with many of the same traits I displayed when I was her age: stimming, meltdowns at what I perceived as injustices, furious anger when people made fun of me or my lisp, hyperfixations on insects, texture issues with food and clothing, and hypersensitivity to sounds and light. Writing this girl has put my childhood in a new light. Things I once thought were just my quirks are revealing themselves to be traits of autism I never noticed before. Writing her in a world where her quirks are normalized? Where her abilities are utilized in helpful ways? Where she's not sent to speech therapy when she cannot even hear her own words to know that they're 'wrong' (and where they aren't wrong)? It's therapeutic. Wish-fulfillment fantasy, perhaps, but it puts my soul at ease. Who's to stop me from writing something that makes me happy? And if reading about her can make other autistic people happy, then that would thrill me, too.
Of the three books in my Merchants of the Pentagonal Dominion trilogy, two feature Mind elemental MCs, meaning they are both neurodivergent from a human perspective. But in their world, there's nothing strange about how they act. If anything, they act the way others expect them to act. This is one thing I hope to portray in my writing: a world where autistic people are such an everyday occurrence that neurotypicals don't see anything weird about them at all.
---
About the Author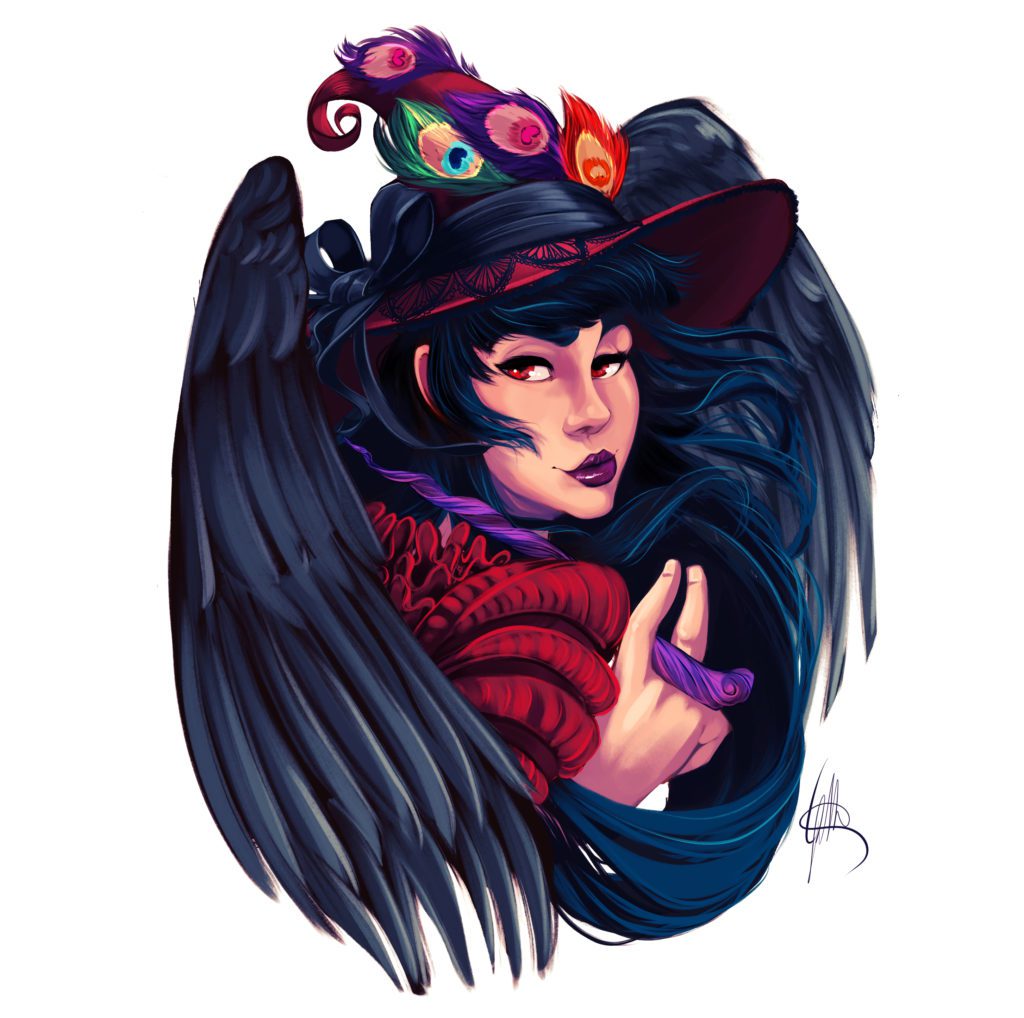 Erika McCorkle is an author, avid world-builder, and consumer of all things fantasy, whether that be books, video games, or anime. Her debut novel, Merchants of Knowledge and Magic, will be available on April 8th, 2022, from Shadow Spark Publishing. You can find her on Twitter @KiraoftheWind1. Her website is at www.authormccorkle.com.
---