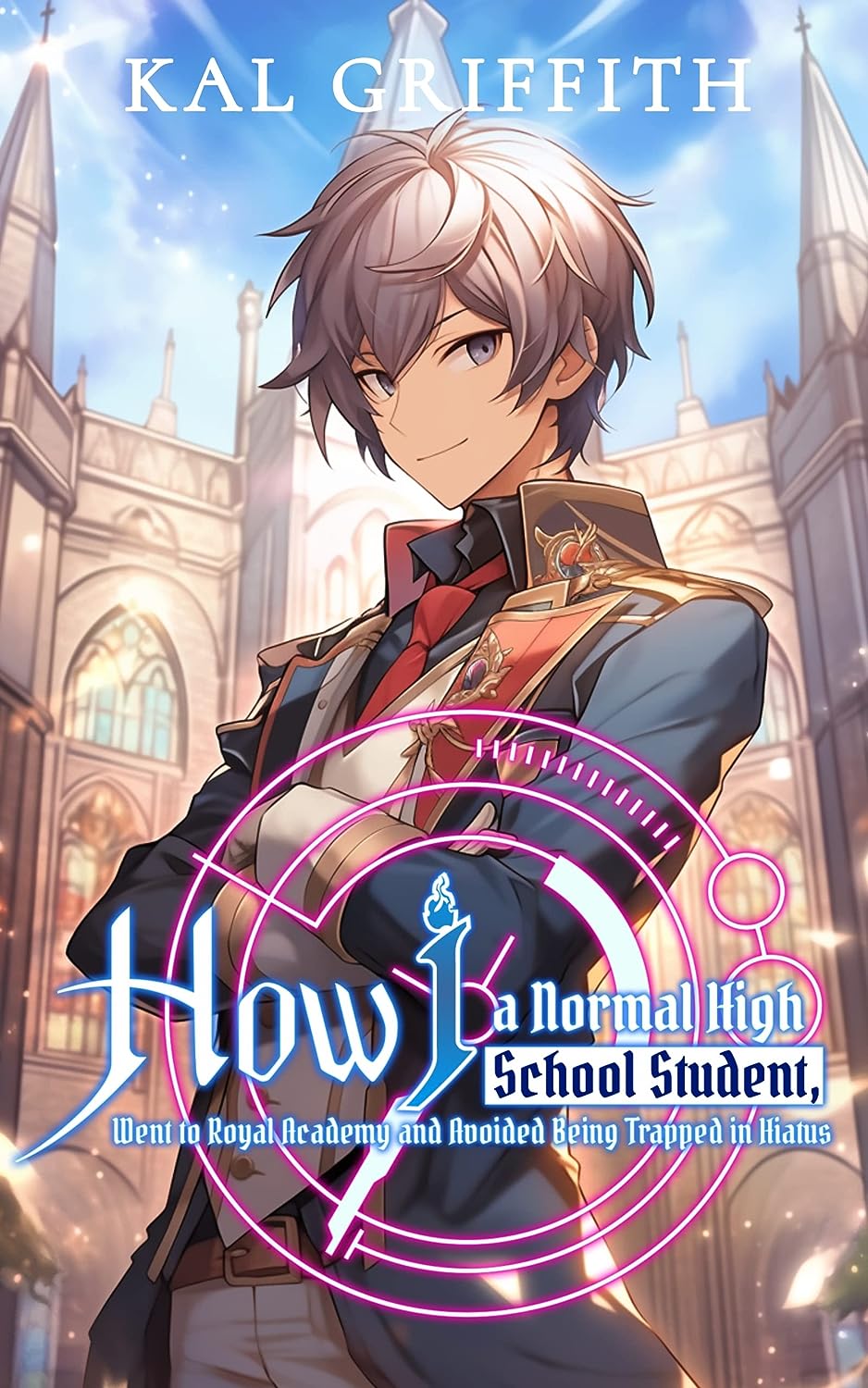 Rating: 8.0/10
Synopsis
After a tragic accident ends Sampson's life, he's given a second chance by Aki, the grim reaper in a tracksuit. Aki, a fellow fan of Sampson's favorite light novel series "My Royal Academia," offers to help him, but only if he agrees to save the story from its hiatus.
Reincarnated into the very real world of the first chapter of the novel, Sampson discovers he's been granted the unique ability, "Jack of All Trades." Now able to learn any skill, talent, or weapon, Sampson must navigate the everyday life of the prestigious Royal Academy, armed with the invaluable knowledge of the novel's most crucial secrets. But the stakes are higher than he could have ever imagined, as the fate of the story and his own life are inextricably linked.
Joined by the kind-hearted and determined Princess Victoria Somerset, her charismatic and confident brother Prince Nathaniel Somerset, and the wise and steadfast Mr. Stephen Ebenezer, Sampson must rewrite the fate of "My Royal Academia" while embracing the challenges and joys of academy life.
It's a race against the clock to prevent the looming hiatus.
Review
I hope you like anime tropes! The book title being an entire sentence may have tipped you off. The main character being hit by a truck and killed in the first couple paragraphs really cements the anime feel.
At the start of every scene, Sampson sees a paragraph establishing the setting and characters. This is written by his grim reaper. At the end of most chapters, we get an author's note for the webnovel chapter. It gives clues as to the author's mood and how readers are responding.
Sampson gets quests related to correcting and improving the webnovel. At first it's preventing moments fans hated but before long he's manipulating love triangles into existence. As he grows closer to his new fictional friends, it gets harder to juggle story success and individual success.
Many of the characters start out very flat, reflecting the webnovel author's skill. As Sampson meddles, they develop into complex individuals. I went from not remembering which one is Victoria and which is Alexandria to deeply caring about characters with silly names like Princess Perfect.
I've always been fascinated by stories of self-aware characters struggling with the author's intention. Anyone who enjoys anime like "My Next Life as a Villainess: All Routes Lead to Doom!" will probably like this book. It's a very fast and easy read.
LitRPG Elements
Sampson's character sheet is only listed once near the beginning of the story. Stats get letter grades, from F- on up, and improve with use.
Some students have inherited skills and are granted basic skills as they advance in their classes. Some skills require a minimum stat level to acquire. Using a skill, especially a special attack, requires saying the skill name.
Sampson gains quests related to the webnovel story but all characters in this world get personal quests. Rewards for completing quests include weapon upgrades, outfit upgrades, and skills. Sampson's quest text gets snarky at times.
Most system elements appear in square brackets. It's visually rather annoying early in the book, but once the tutorial bit is done the occurrence reduces to a more manageable level.
Interested in exploring more LitRPGs? Check out the LitRPG Books Facebook group.