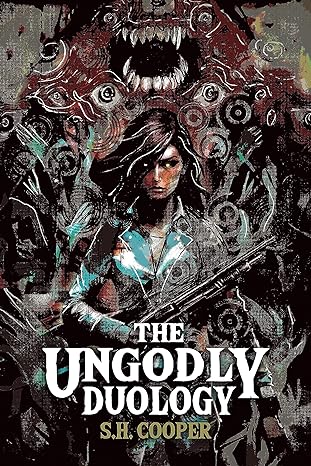 Rating: 8.5/10
Synopsis
The Ungodly Duology features two horror novellas from author S.H. Cooper –

The Festering Ones:

Faith York was a young girl when she saw her father dragged into the ground by a spider-armed woman, never to be seen again. Twenty years later, the events of that day continue to haunt her, and her need for answers has only grown stronger with time. After her estranged mother's death forces her to return home, old wounds are reopened and Faith finally decides to face her demons. What started as a search for closure soon pits her against a shadowy cult known as The Gathered and the eldritch beings they worship. With reality becoming more blurred by the day and the thousand eyes of an alien deity fixed on her, Faith must decide if the dark secrets of White Crow Mountain are really worth losing herself over.

The Forgotten Ones:

Six months after escaping the horrors of White Crow, Faith York is living a life she never thought possible: she has a best friend, a good job, and a place to call home, complete with fluffy cat. Stability. But "normal" is a tenuous thing, especially when nightmares of spidery arms bursting out of the ground and a terrible secret that could unravel it all aren't the only things that followed her off the mountain.

Gorrorum is in her head and out for blood, and when a yellow-eyed monster appears on her doorstep, Faith has to figure out how to free herself from the Festering Father before everything she's built comes crashing down around her.
Review
Faith is a little girl who wants to put her big girl pants on and go hunting with her dad. Whilst out one night they spot what looks like human remains. Faith's dad goes to investigate and is suddenly set upon by a woman that resembles a spider.
Skip forward, and we see that Faith is living some semblance of life. She has put the past and her family behind her, life is as normal as it can be until she receives news that her mother has died. Journeying back to her home town, she meets her mother's new husband. She also goes through her mother's stuff, and makes a shocking discovery. It seems that her mother had been carrying out her own investigation, which shocks Faith as she firmly believed that her mother had forgotten about her father and moved on with her life. Searching through her mother's research leads her to discover that there were other mysterious deaths similar to her father's.
Filled with secret cults, otherworldly monsters and gods that move between dimensions, The Ungodly Duology is a slick fast paced cosmic horror tale.
Now as you can guess The Ungodly Duology is made up of two books, The Festering Ones and The Forgotten Ones. Now, I am not going to do separate reviews of each one as I will probably be repeating myself.
I first came to S. H. Cooper's writing after reading her gothic horror tale, Inheriting Her Ghosts last year as part of the Book Blogger's Novel of the Year competition. I thoroughly enjoyed her take on the gothic horror tale so jumped at a chance to read what she would do with cosmic horror, and again I thoroughly enjoyed this book. I think I can definitely say that I am a firm fan of her writing, both when she turns her hand to gothic fiction and cosmic horror.
The books themselves are fast paced and full of great characters. I loved Faith's character, and also the others that become part of the story (especially Plum the Cat!). Each of the characters move the story along well and add to the story as a whole.
Now, let's get to the cosmic horror bit. I loved these aspects of the story, especially the spider armed women.
I have read quite a bit of cosmic horror (it is my favourite) and I loved what S. H. Cooper did with the genre. She uses all the general tropes associated with the genre and makes them feel fresh, and in fact reminds me of one of my other favourite writers in this genre, Brian Hodges.
The Ungodly Duology is an enjoyable slice of cosmic horror for both those who have read quite a lot of the genre, but also for those who want to dip their toes in.
Mark aka Fantasy Book Nerd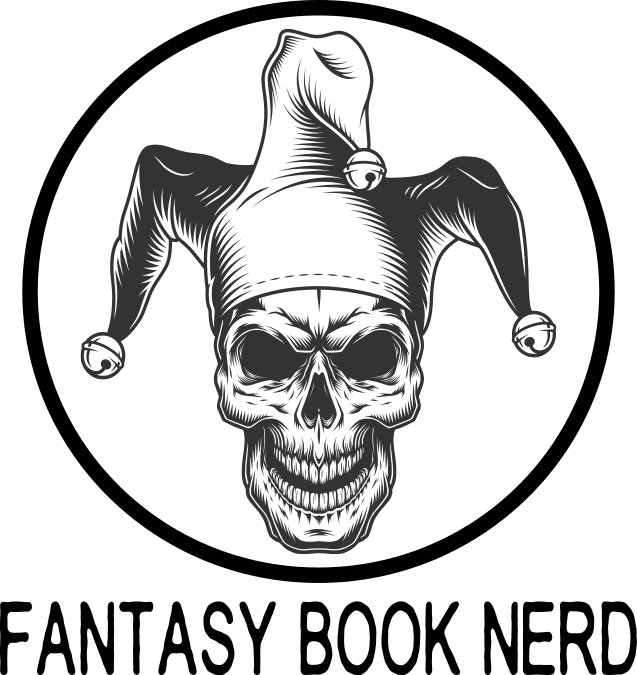 I'm Mark, otherwise known as Fantasy Book Nerd (I don't know if you have seen my blog, but it's been going for a while), and this is me in my other iteration, the horror lover. This time without the normal skull mask on, well actually, I do still have the skull mask on, I mean, I can't subject you all to my real face, there's laws against that!
Horror was actually the first thing I got into as a kid. I got bought horror books for kids, I watched all the old Hammer Horror and Universal movies before moving onto video nasties when the video player was released, and also read a load of horror, including all the old stalwarts like James Herbert, Stephen King and others.