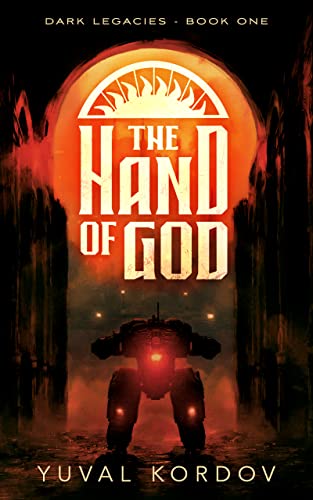 Rating: 9.0/10
Synopsis
The world ended—twice. Once at humanity's hand and a second time at God's, according to legend. Only Esther, the Eternal One, saw it all happen. Chosen by the Messiah to redeem humanity, she heads a holy sisterhood that rules Cathedral, the Last City. Except Cathedral isn't the last city, and the source of the Revenant Sisterhood's supernatural power is far from holy.
It's the year 2500, give or take. The passage of time has become as blurry as the gray wastes that cover most of North America. No moon or stars light the night, and demonic hordes smash against the last outposts of civilization.
Two reborn nations vie for humanity's future. In the west, Cathedral unleashes its God-engines—ancient walking war machines—in a final bid to cleanse the earth. In the east, the struggling city-state of Bastion turns to the last living AI for salvation. Between them, a tribe of technological scavengers known as the Union unwittingly holds the balance of power.
Hell is on the horizon. Who will survive?
~~
For fans of Dan Simmons' Hyperion Cantos, Iain Banks' Culture novels, A Canticle for Leibowitz and other classic metaphysical science fiction.
This compelling new series explores questions of family, faith, and the human condition on the backdrop of a dark post-apocalyptic future.
Review
A genre blending blockbuster of a book
I'd been hearing a lot of hype surrounding Yuval's debut novel and so I was eager to jump in and experience it for myself. I'm pleased to say that my expectations were exceed and then some!
The author really throws his readers into the action with very little handholding or explanation. I have seen a few comments that some readers may have struggled with this and the multiple POVs. However, whilst this can make things a little tricky to start with, but I quickly found that I was able to get a handle on this and in my view, this allowed for a better chance to peer into the different aspect of the world Yuval has created. Whilst can be a little complex at first, I think the book is all the better for this approach.
And what a world we find ourselves in – the remnants of human society living in a sort of Mad Max like existence alongside a militant theocracy, warrior nuns, demons, and giant mechanised battle walkers (yes you read that right). The Hand of God contains some of the most incredible world building I have encountered. It really has that rare quality of successfully blending elements of both fantasy and sci-fi genres.
Make no mistake The Hand of God delivers a violent and broken world that has been subjected to not one but two apocalypses. The first a nuclear war and the second (we are told) was Gods punishment for the sins of man. This hellscape is literally that, a world of desolation where the last human remnants are clinging onto survival alongside a religious order with supernatural undertones as well as actual demons and the vestiges of the former world in form of last AI. There are hints as to cause of these cataclysmic changes and I'm really hoping we will learn more about these as the series progresses.
Throughout The Hand of God, Yuval treats his readers to both highly descriptive and evocative writing. The deadlands for instance has a truly ominous and disturbing quality to them. The way the landscape impacted those attempting to cross it or work within it had a very visceral feel and a sense of wrongness stuck with me long after I finished reading the book. During the course of the story, we see characters literally driven mad as a result of the environment they are forced to endure. Additionally, scenes involving the Sisterhood drip with sinister overtones and were definitely some of my favourites.
In part, what made The Hand of God stand out for me was that two of our main POV are non-human, A11 (the last working AI) and Rebekah-6 (well I can't say more without spoilers). Yuval skilfully manages to weave real feeling and an emergence of self-discovery into these characters, something I'm sure that will continue to evolve through this series. I was surprised how much these two characters stuck with me long after my time with the book had ended
As we move from POV to POV we slowly gain a picture two very different societies that have emerged from the fires (literally and metaphorical) and the lengths they will go to in order to survive. We also get glimpses of the demonic threat that both groups are also contending with, as surviving a nuclear war wasn't bad enough!
If you are ready for a story that will challenge your imagination and engage your emotions, then I would highly recommend giving The Hand of God a go.