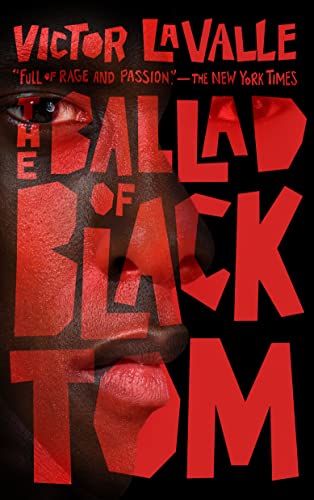 Rating: 8.5/10
Synopsis
One of NPR's Best Books of 2016, winner of the Shirley Jackson Award, the British Fantasy Award, the This is Horror Award for Novella of the Year, and a finalist for the Hugo, Nebula, Locus, World Fantasy, and Bram Stoker Awards
People move to New York looking for magic and nothing will convince them it isn't there.
Charles Thomas Tester hustles to put food on the table, keep the roof over his father's head, from Harlem to Flushing Meadows to Red Hook. He knows what magic a suit can cast, the invisibility a guitar case can provide, and the curse written on his skin that attracts the eye of wealthy white folks and their cops. But when he delivers an occult tome to a reclusive sorceress in the heart of Queens, Tom opens a door to a deeper realm of magic, and earns the attention of things best left sleeping.
A storm that might swallow the world is building in Brooklyn. Will Black Tom live to see it break?
"LaValle's novella of sorcery and skullduggery in Jazz Age New York is a magnificent example of what weird fiction can and should do."
— Laird Barron, author of The Beautiful Thing That Awaits Us All
"[LaValle] reinvents outmoded literary conventions, particularly the ghettos of genre and ethnicity that long divided serious literature from popular fiction."
— Praise for The Devil in Silver from Elizabeth Hand, author of Radiant Days
"LaValle cleverly subverts Lovecraft's Cthulhu mythos by imbuing a black man with the power to summon the Old Ones, and creates genuine chills with his evocation of the monstrous Sleeping King, an echo of Lovecraft's Dagon… [The Ballad of Black Tom] has a satisfying slingshot ending." – Elizabeth Hand for Fantasy & ScienceFiction
Review
The Ballad of Black Tom by Victor Lavelle is a reworking of the grandaddy of cosmic horror, H.P Lovecraft's story, The Horror at Red Hook.
The original story written by Lovecraft in 1925 tells the story of Detective Malone who when we first meet him is involved in an incident which we learn has resulted in him being afraid of tall buildings. The detective then recounts the tale of him becoming involved with a reclusive socialite, Robert Sudyam. In the midst of this there is a spate of child kidnappings.
As we move on in the story, Malone and Suyam's paths cross again when Suyam's wife is savagely killed on their wedding night. There are no witnesses and the only suspect is Sudyam. Upon investigation, Malone is subsequent witness to a strange, hellish world. In the midst of this Sudyam is sacrificed and then reanimated, with the results leaving buildings collapsing on top of them, including Malone.
The Horror at Red Hook is widely regarded as one of Lovecraft's most xenophobic tales, and I have to say it is. There are many problems with Lovecraft's tales, however, The Horror at Red Hook has many overt tones to it, particularly in its depiction of the immigrants to America at the time.
In The Ballad of Black Tom, Victor Lavelle very firmly readresses the shortcomings of Lovecraft's tale whilst cleverly maintaining the themes of Lovecraft's original story. However in addition to that he manages to subvert the story and actually accentuates the original.
In the Ballad of Black Tom, Lavelle shifts the perspective of Thomas Tester, an African American husrler living in Harlem with his father after the death of his mother. In order to make ends meet, he finds himself acting as delivery boy to deliver a very important book that contains the Supreme Alphabet and how to decode it. Whilst undertaking this lucrative venture, Thomas notices that there is an opportunity to peddle his own brand of music. This brings him to the attention of one Robert Sudyam. However, it also brings him to the attention of Malone and Howard, a duo of a private investigator and a brutal cop. As the story unfolds, Thomas's relationship with both Sudyam and the two detectives leads to tragedy.
The book is split into two perspectives, for the first half of the book we follow Thomas Tester's pov, but the second half switches pov to Malone, the original protagonist in Lovecraft's original.
For the rest of the book, Lavelle's narrative cleverly straddles both the original story and the creation of his own brand of cosmic horror, whilst also having distinctive social commentary, such as police brutality and the killing of African Americans by the police
I have to say, I enjoyed Victor Lavelle's interpretation of The Horror at Red Hook much more than the original to be honest. I have always had a problem with Lovecraftian attitudes in this story and Lavelle does more than redress the xenophobic attitudes of the original, he masterfully elevates it by adding more cosmic horror and the ominous character of Black Tom to Lovecraft's Red Hook story.
So, I suppose that leads us on to the burning question of whether you need to have read the original to enjoy Lavelle's version of The Horror at Red Hook, and the answer is no. It can be enjoyed in its own right as it has its own character. However if you want to investigate how Lavelle has reimagined and interpreted the Horror at Red Hook, it may be worth reading.
The Ballad of Black Tom perfectly captures the phenomenal imagination of Lovecraft's work, adding its own take on the story, and actually managing to elevate it to be more than the sum of its parts, whilst taking out the original nastiness.
Mark aka Fantasy Book Nerd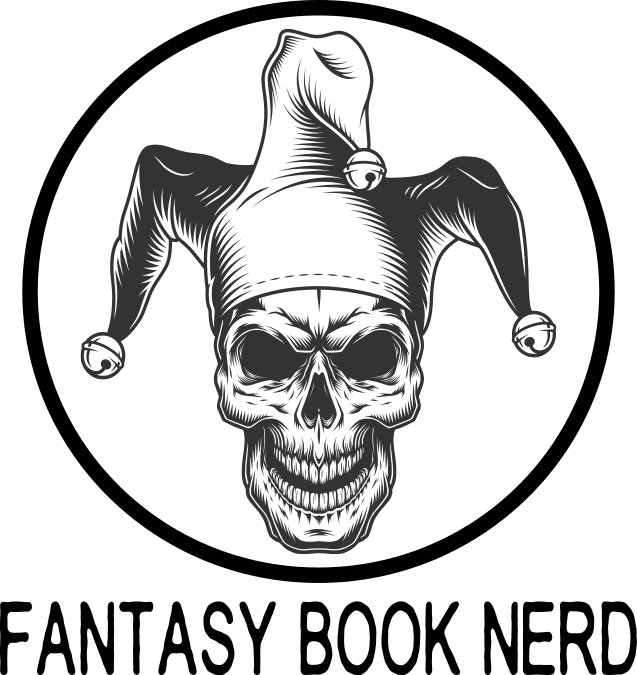 I'm Mark, otherwise known as Fantasy Book Nerd (I don't know if you have seen my blog, but it's been going for a while), and this is me in my other iteration, the horror lover. This time without the normal skull mask on, well actually, I do still have the skull mask on, I mean, I can't subject you all to my real face, there's laws against that!
Horror was actually the first thing I got into as a kid. I got bought horror books for kids, I watched all the old Hammer Horror and Universal movies before moving onto video nasties when the video player was released, and also read a load of horror, including all the old stalwarts like James Herbert, Stephen King and others.