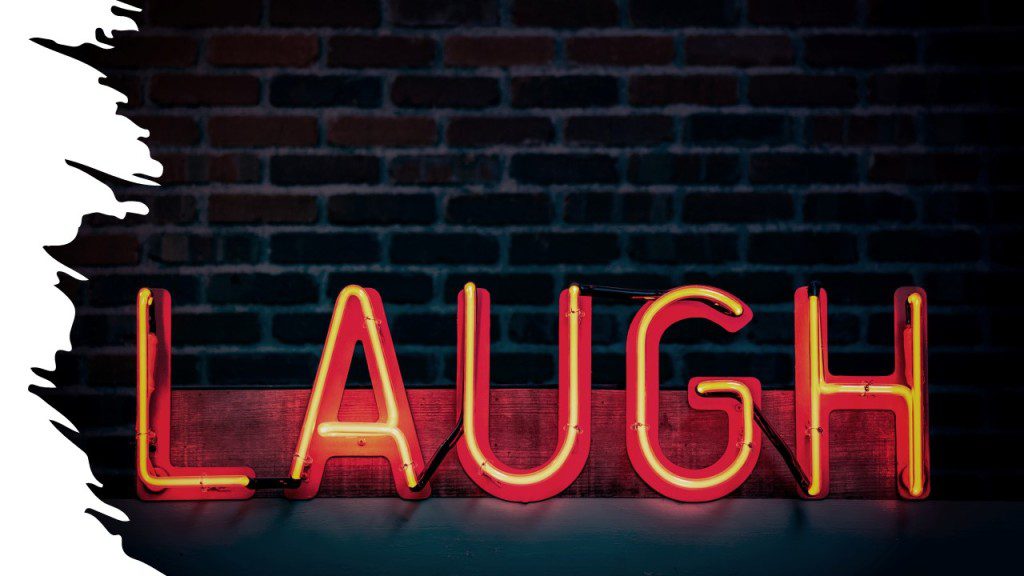 ---
I am honored to have the nerve-inducing opportunity to write a guest post on FanFiAddict based on the following prompt:
How far will you go to get a laugh, and where do you draw the line?
Before I get started, I'll give myself a quick introduction. My name is K.R.R. (Kyle Robert Redundant) Lockhaven, and I am the author of a supposedly funny fantasy book called The Conjuring of Zoth-Avarex: The Self-Proclaimed Greatest Dragon in the Multiverse.
If you have read my book, or just saw its title and my pen name above, you would be right to assume that I will go to any length, no matter how absurd, in order to get a laugh. My style of comedy is silly and satirical, and I will push the boundary of silliness as far as I possibly can. Of course, comedy is completely subjective, and this kind of humor doesn't work for everyone. I mean, there are people out there who don't find Monty Python and the Holy Grail funny!
To paraphrase John Cleese, one of Monty Python's founding members, comedy isn't watching someone doing something silly, it's watching someone watching someone do something silly. I love this quote, and it has come to be something I truly believe. Every now and then, someone I work with, or someone I know outside of my little fantasy book bubble, will tell me that they've read my book. My lack of confidence always has me saying something along the lines of, "It was probably too nerdy and silly for you, right?" But more often than not, they tell me that they didn't find it to be all that silly. A book that has a character based on a Far Side cartoon, an anthropomorphic sandwich, and a plotline that involves amassing more treasure than Smaug wasn't all that silly? I found this strange at first, but realized that it was probably Cleese's theory at work. When we see the crazy magical Site and the shenanigans going on there, we're seeing it through the main character's eyes. He is our anchor, so all the silly shit is simply happening to him, and that makes the silliness more palatable.
The question of where I draw the line is very interesting to me. On one hand, the knee-jerk reaction is to say that there is no line, and that comedy should be free from any restrictions. The funniest comedy often explores the edges of what is acceptable in our society, and having the freedom to go too far is the only way to allow for proper exploration. But on the other hand, I know, inside me somewhere, when a line has been crossed. If a joke is mean, just for the sake of being mean, or if it comes at the expense of a marginalized group of people, it just doesn't sit right. This line might be different for different people, but it definitely exists.
When I'm writing something that's meant to be funny, I sometimes look at the intent of the joke. Is it just being mean? If a joke is borderline offensive, I try to determine its purpose. Is it using irony or sarcasm to make some sort of point? Is it shining a light on injustice? Am I trying to elicit thought, and possibly even meaningful change? Or am I just writing goofball shit? Usually the answer lies somewhere in between. In my personal life, I would never dream of being intentionally mean to someone. But when writing books and characters, sometimes mean is funny. A character like Zoth-Avarex, my dragon, is an asshole quite a bit of the time, yet people seem to really enjoy him. When I have pondered that point, I've come to the conclusion that he is funny because of who he is attacking. Most of his snark is aimed at the government, and the powerful people therein. If he were attacking the marginalized, it simply wouldn't be funny.
The line in comedy is subjective, but I know where mine lies. I will skewer the shit out of governments, bureaucracy, assholes, and even dragons. But right around there is where I draw the line.
Thank you to FanFiAddict for the chance to nerd out and talk comedy and fantasy for a bit! You can find me on Twitter @Kyle's137 or at krrlockhaven.com.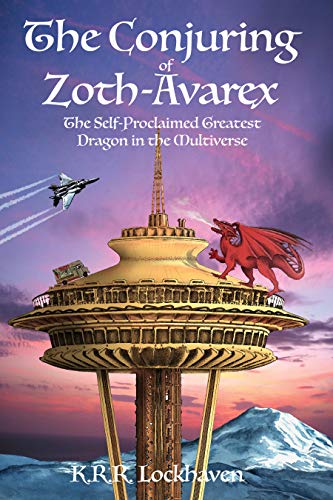 About the Book
Kept hidden by the United States government for decades, the Site is a place where magic is real. But that doesn't mean that everything happening there is sparkly. Soul-sucking policies and layers of stifling bureaucracy threaten to take all the fun out of magic.
Harris, a newbie Conjurer, starts his first day of work at the Site bursting with excitement: he's been brought on for an extremely big project happening the very next day. In a triumph over its habitual inefficiency, the Site manages to carry out its plan and conjure an actual dragon to be used by the military.
The dragon (Zoth-Avarex, the self-proclaimed greatest dragon in the multiverse) immediately eats the person next to him, snatches a "princess" from the ranks of the Conjuring Department, and flies away to the Space Needle. There he manipulates the media, outwits the Site's bumbling management, demands sixty-three billion dollars' worth of treasure (because Smaug was said to have had sixty-two billion in his hoard), threatens to destroy the city—and installs a couple of food trucks.
The "princess" is the twin sister of Harris's crush Ana, and the fiancée of his new friend Jake. Harris, Ana, and Jake team up with a rule-breaking magician on a quest to send the smart-ass, narcissistic dragon back from whence he came. They'll need to travel to storied realms in order to find the magical items needed to defeat the dragon. As they quest through red tape and various familiar fantasy elements, Harris will need to somehow make his timidity, inexperience, and idealism work for him. Meanwhile, tension rises as the "princess" has escape plans of her own, and the Site management sends an alternate hero off in a rowboat to visit a surfing Merlin—a mission that ends up a lot more perilous than anyone had anticipated.
While this book skewers the same fantasy genre it gleefully inhabits, it also pokes fun at corporate culture, today's obsession with wealth and celebrity, and our denial that life is anything more than meets the eye. Hapless Harris, believing in magic all along, learns to apply what he's picked up between the pages of fantasy literature.
---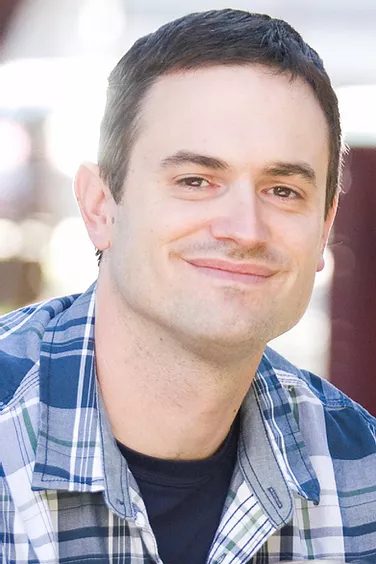 About the Author
K.R.R. (Kyle Robert Redundant) Lockhaven used to love writing as a kid. Starting at about ten years old, he wrote about anything from dragons to sentient jellybeans. Somewhere along the line, he lost that love. But now as a firefighter, husband, and father of two sons, he found it again. Unfortunately, he couldn't find the really good stuff from back then. So this adult-written shit will have to do.
His first book, The Creek, won the national Draft To Dream book competition. The jury is still out on his second, The Conjuring of Zoth-Avarex: The Self-Proclaimed Greatest Dragon in the Multiverse.
Kyle is a huge proponent of summer camps for burn survivor kids. $1 from each paperback or audiobook, and 10% from every eBook he ever sells will go to the Washington State Council of Firefighters Burn Foundation, sponsors of Camp Eyabsut. For more info, or to donate money or time, go to www.campeyabsut.org