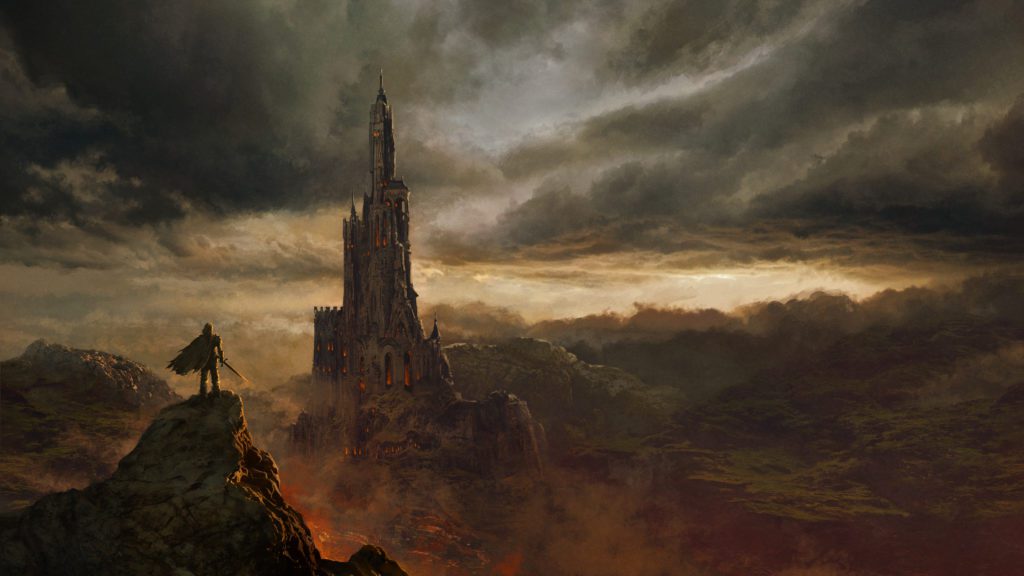 Have you ever stared at a computer screen, waiting for good plot ideas? Have you ever discarded one after another after another, as each of them seem thin, dull, or pointless? Have you ever looked at your burgeoning story and thought, I Want My Plot To Be A Lot But It's Not?
We all have at one time or another.
To any writer, especially a new writer, it can seem daunting coming up with a big enough story to actually fill up the pages of a whole book. Coming up with a plot in the epic fantasy and science fiction genres is more daunting still.
When you look around at the many great SFF adventures, you are faced with expansive worlds, deep characters, endless epics, complex narratives, mind-bending twists, and explosive climaxes. You think of all the great houses of Westeros, or the 30,000 years of history in the Silmarillion, or the worlds of TTRPGs who had entire creative teams to assemble them, or mythologies that it took hundreds of years for cultures to accumulate. You see Fellowships, Howlers, Northmen, Ta'veren, Browncoats, Bridge Crews, Bridgeburners, Dragon Highlords, Fremen, Wizards, and Psychohistorians.
Then you look down at your empty notepad, your blank computer screen, a voice memo recording of thirty minutes of silence. At that point it is difficult not to feel defeated.
You shake your head. You slump your shoulders. You pour yourself a stiff drink. If you wear glasses, this is the part where you take them off dramatically and rub your eyes.
Where do you begin? How can you hope to make a whole story with a beginning, middle, and end that could be anything like any of those? How can you hope to fill up all those pages with words? How are you ever going to have your grand, complex, nuanced, epic ideas?
One piece at a time.
I see it as adding layers, every new one increasing the depth of the story until it is thick enough to justify its existence.
The first inkling of my own book came in the form of a bunch of people going from one place to another to do something. That was literally all I had. And, obviously, that alone is not remotely interesting. (More on my story later)
First let's look at some of those daunting things we are all living in the shadows of.
If you boiled Lord of the Rings down to its essence, then describing it to someone would be indistinguishable from describing someone walking to the trash bin to throw away some garbage.
Think about it. That's all it is. Frodo taking out the trash.
This alone is not interesting.
What makes the story interesting is its layers. The different motivating forces, the factors that make up the world, the root paradigms of each character.
What if the trash bin is a volcano guarded by insane armies and horrifying creatures? What if that stroll to the trash bin is a thousand miles? What if there is someone who has been waiting for you to come out the curb and is watching the path you will likely take, ready to steal your garbage and mess up your whole house with it?
Those are some layers.
But they keep going.
What if everyone else on earth was twice your size? What if all your friends and family were trying to take the garbage from you to keep you from throwing it away? What if you couldn't trust anyone? What if you couldn't trust yourself? What if the piece of garbage was making you wish you could just keep it because it is so much easier to just live in filth than do all the work to keep things clean?
Now you have supporters trying to help you. But maybe they can't make up their minds whether to help you. Maybe there are factions who cause trouble. Maybe each of them have a ten thousand year legacy dating back to the dawn of time. Maybe there are traitors and madmen and assassins and armies and, well, there you go. Every layer adds to what is happening, makes it more interesting, without changing the fundamental center of the story.
Let's try another.
Dune is functionally no different than a family trip to an airbnb, except that there were some squatters there who had to move out so you could stay there, and the squatters want it back.
But what if the family and the squatters have a generations' long blood feud?
Okay, that's better.
What if the board of airbnb didn't like all the bad reviews they were getting from the family, and make a deal with the squatters to get rid of them for good?
What if that house is the ONLY house in the ENTIRE WORLD where someone could get gasoline and heroin?
What if the truck driver's union had a stake in this? What if there were factions with mental powers? What if the family's son is a messiah who can see the future? What if the rightful owners of the house have been hiding in the yard all along, trying to get it back from airbnb? What if there were other languages, ancient traditions, people who could see the future?
What if we blend in themes and events inspires by real historical events? (in this case the story of the Prophet against the Empires of the Persians and Byzantines, combined with the adventures and victories of T. E. Lawrence and Prince Faisal against the Ottomans and Germans during the Arab Revolt in the oil-rich deserts in World War I, while riding on the backs of trains through the sand, no less)
And just for kicks let's throw in spaceships, lasers, force fields, and giant worms.
Now you've got something.
See? Layers.
Each one seems like such a little thing on its own, not even worth adding in, right? But once those layers begin to build up, they synergize. They become greater than the sum of their parts. Once they reach a critical mass, you have a plot.
Some of these layers may come to you before you type your first word. A scene from a film, a passage of a book, some real life event or emotion. Some will come to you early. Some will come to you late. This is okay. Be flexible with your ideas. No need to be rigid. You will have time to go back when you revise your work.
Inspiration can come from anywhere. Take any normal event and change one of its parameters into something mind-bending and see where it leads. Then change one other thing. Repeat until satisfied.
Some layers are specific to a character, to give them a gift, or a flaw, or just something to complicate how they interact with everything else. Some are for plot, to get characters moving, or to raise the stakes. Some help create the world and set up obstacles. Some help to prime the conflict. Some will help your characters grow.
I mentioned I would get back to my own book eventually.
In We Break Immortals, the original thread of plot was nothing more than a crew of…some people who were meeting up to go on a long journey…somewhere…to do…something.
That's it.
But then I thought: why not add in some swords? And some magick? And a source behind that magick?
An unstoppable villain? A method of hunting magick inspired by CSI? Tools that can see the invisible inspired by infrared goggles? An irreverent swordsman loosely inspired by poor impressions of three characters from old movies? A class of trained magick hunters? A cult? Magick users who hate those trained hunters?
What if there was intrigue and betrayal? A kingdom with a different culture? Ancient artifacts? A prophecy that may or may not be true? A villain with such charisma that he could turn his enemies to his servants with just a word? What if there were thousands of years of history informing every decision? What if there were wars? Labyrinths? Creatures? A quest? What if the main characters hate each other? What if there were heroes who fail?
Why not add in a young romance? And an old romance? Why not add eccentric crews for everyone? What if a love interest was a badass sword wielding princess? What if the trained magick hunter was a drug addict? What if the magick user was on a revenge mission? What if the swordsman was fucking hilarious?
Now that is way better than just some people going somewhere.
What began as something so thin and bland it almost hurts to even mention it, was transformed into a whole story. A story that, however else one might feel about it, is at least full in plot because of its layers.
So just remember this the next time you wake up in the morning and can't think of anything interesting. Look at everything you do and change one thing about it and see what happens.
Getting dressed and making morning coffee is bland, but if there was some way making that coffee could rescue a trapped puppy in the path of a steamroller, or save someone's job so they can keep their family with a roof over their head, or could maybe save the whole entire world from a fleet of time-traveling platinum space whales, suddenly which tie you choose to wear that day, and which spoon you chose to stir with, and how many teaspoons of creamer you put in that cup become VERY. FREAKING. INTERESTING.
So when you are worried that your idea for a story seems thin, don't worry. They all are. Until the layers are added in.
So go for it. Don't hold back. Pick your first layer.
You will have a whole book before you know it.
You can do it. I know you can.
Thank you for taking the time with me today.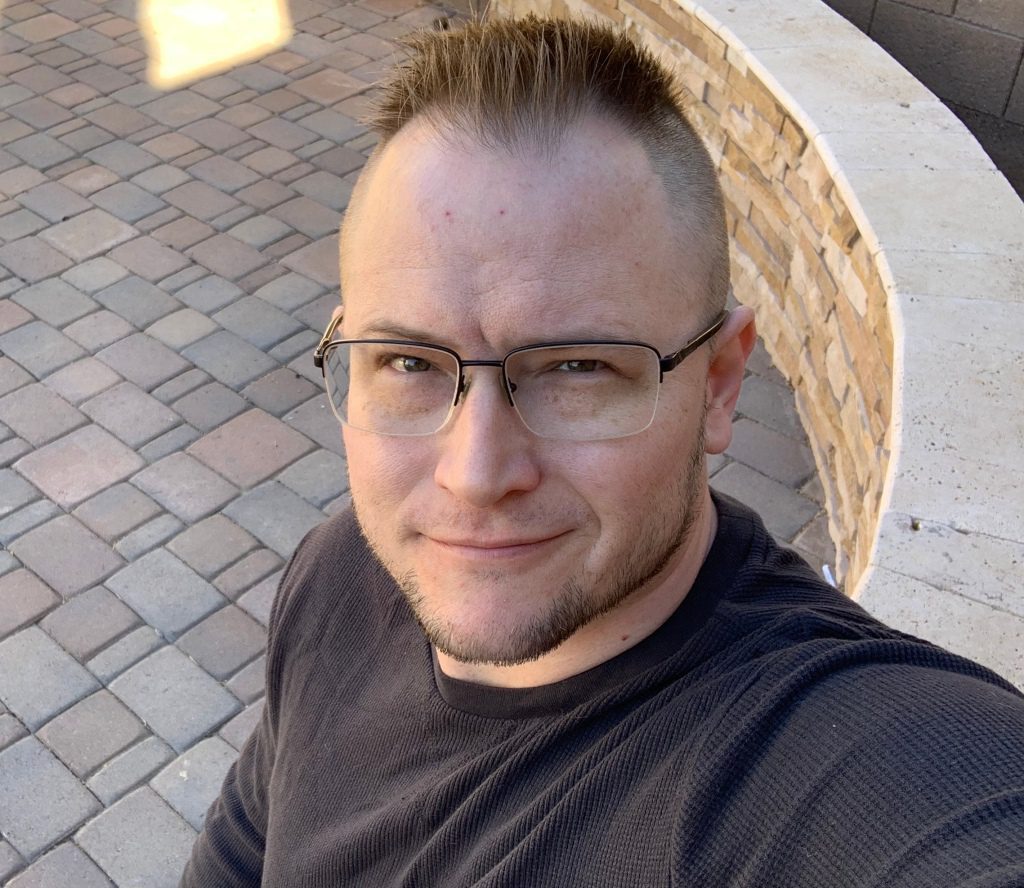 Author Bio
Thomas Howard Riley is the author of the forthcoming epic dark fantasy book, We Break Immortals.
He currently resides in a secluded grotto in the wasteland metropolis, where he reads ancient books, plays ancient games, watches ancient movies, jams on ancient guitars, and writes furiously day and night. He sometimes appears on clear nights when the moon is gibbous, and he has often been seen in the presence of cats.
He can be found digitally at THOMASHOWARDRILEY.COM
On Twitter he is @ornithopteryx, where he is sometimes funny, always clever, and never mean.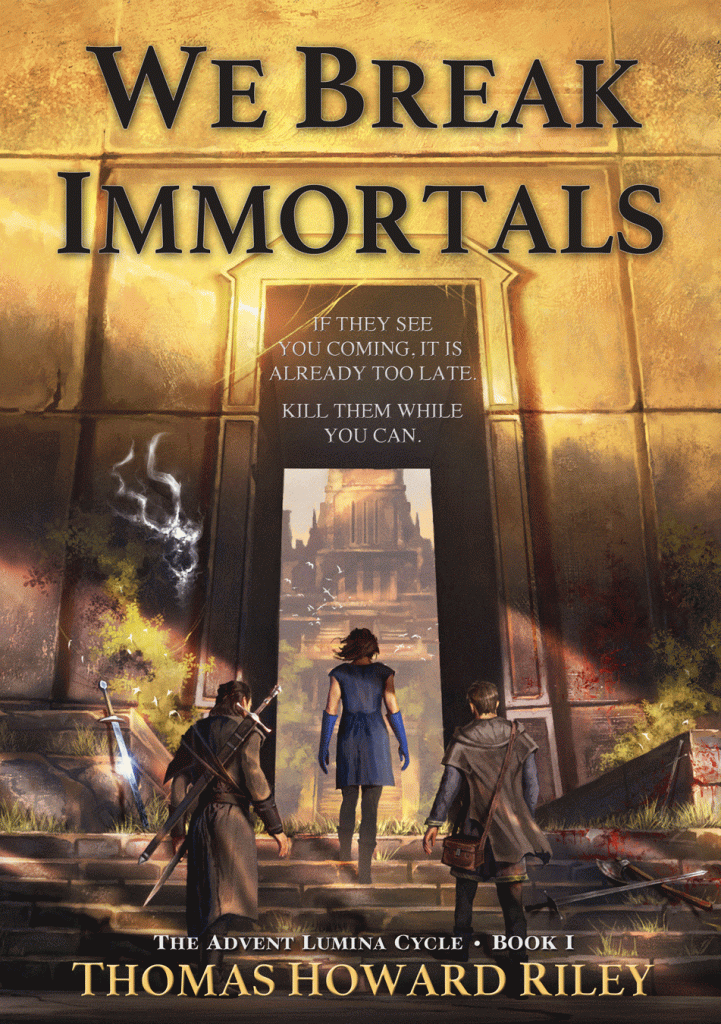 Synopsis
The Render Tracers always say magick users deserve to burn. Aren couldn't agree more, Keluwen would beg to differ, and Corrin couldn't care less either way.
In a world where most people use swords for protection, Aren uses tools that let him see what no one else can see, and he takes advantage of loopholes that can undo magick in order to stop the deadliest people in the world. He is a Render Tracer, relentlessly pursuing rogue sorcerers who bend the laws of physics to steal, assault, and kill. But his next hunt will lead him to question his entire life, plunging him into a world where he can't trust anyone, not even his own eyes.
When Keluwen finally escaped her fourthparents' home and set out on her own to become a thief, she never thought she would one day be killing her own kind. She honed her magick on the streets, haunted by her past, hunted by Render Tracers, and feared by a society that hates what she is. Now she joins a crew of outcast magicians on a path of vengeance as they race to stop an insane sorcerer who has unlocked the source of all magick and is trying to use it to make himself a god.
Corrin is a sword fighter first, a drinker second, and a…well, there must be something else he is good at. He'll think of it if you give him enough time. He is a rogue for hire, and he has no special powers of any kind. The most magick he has ever done is piss into the wind without getting any on himself. He is terrible at staying out of trouble, and someone always seems to be chasing him. When he gets caught up in a multi-kingdom manhunt, he finds himself having to care about other people for a change, and he's not happy about it.
They are about to collide on the trail of a man who is impossible to catch, who is on the verge of plunging the world into ruin, and who can turn loyal people into traitors in a single conversation. They must struggle against their own obsessions, their fears, ancient prophecies, and each other. They will each have to balance the people they love against their missions, and struggle to avoid becoming the very thing they are trying to stop.